Knowing that your iPhone is broken can be a devastating experience. You may be stuck trying to figure out whether you should have your broken device fixed before buying a new one. Given such circumstances, there can be plenty of considerations to make before making the final call.
To help you with the decision-making process, let's take a look at some reasons why you should always try getting your iPhone repaired before you purchase a new one.
Get Your iPhone Repaired Before Buying New One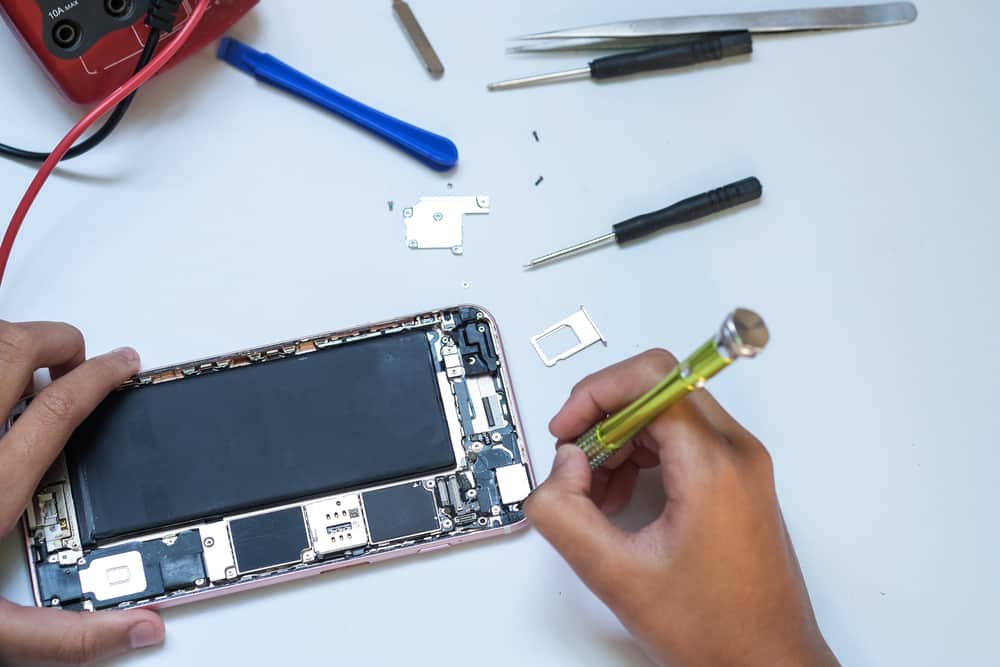 1. Allows You To Check The Extent Of Damage Of Your Phone
Before you spend money on buying a new iPhone, it can be a good idea to bring it to a repair technician first. Doing so enables you to check the extent of your phone's damage. By repairing, you'll know whether the device will still provide the majority of the functionalities you require.
If you're unsure if the damage can affect the whole performance of your phone, you have the option to get a diagnosis from an expert technician. You want to make sure you'll not spend more money only to find out that the problem can be fixed with an iPhone repair.
2. Less Costly
One of the obvious reasons why you should try repairing your phone first is to save money. New models of mobile devices these days are quite expensive. Hence, if you want to keep cash in your pocket, it's probably best to just have it repaired than shell out hundreds of dollars on a new iPhone.
This is especially true if the problems pertain only to minor damage, like a broken screen or a dead battery.
3. Lets You Utilize The Warranty
Most electronics companies offer their mobile phones with a warranty. Therefore, check your iPhone if its warranty is valid. That way, you can have it repaired without paying anything. On the other hand, it's important to note that most warranties don't cover damages caused by the negligence of the user.
That said, you should know beforehand whether a warranty covers the problem by getting a repair. As mentioned before, having your iPhone repaired can be much cheaper if you utilize the warranty.
4. Time-Efficient
You can save time in the long-run by taking your device to a repair shop. Whether you believe it or not, the process you're going to deal with when you buy a new iPhone can be time-consuming. From filling up the purchase form to discussing and downloading some of iPhone's money-making apps.
So, if you have a hectic schedule and you don't have time to go to a mobile phone shop, consider repairing your device first before making a new purchase.
5. Enables You To Get The Maximum Value
It's frustrating to know that your iPhone is broken. You may even think about all the working hours you've spent just to buy that thing, that's why you can't afford to damage it as much as possible.
So, if you want to enjoy your phone longer, you can opt to get it fixed before you decide to buy a new one. Remember, repairing your broken iPhone enables you to get the maximum value out of it.
6. Lets You Keep Your Phone For A Long Time
Sometimes, you get attached to your phone. When it's broken, you're torn between the idea of repairing it and buying a new one. If you don't want to get separated from your iPhone, taking it to a repair shop before deciding to purchase a new one can be an excellent idea. There, you can have it fixed and kept it for a long time.
By repairing, you can prolong the lifespan of the device, which, in turn, allows you to make the most out of it of your money.
7. Environment-Friendly
The more people buy new phones, the more carbon dioxide is produced. After all, manufacturing and transporting mobile devices depends on the number of users who buy their products.
If you're a nature lover, trying to have your broken iPhone repaired before getting a replacement is the right thing to do. Repairs, for instance, can reduce the amount of CO2 circulation in the air, making the environment less polluted.
Conclusion
Primarily, the decision to repair your iPhone depends on you. Depending on your situation, you can have it fixed and use it for an extended period. To ensure you make the right decision about your device, keep the reasons listed above to know if repair makes a lot of sense before thinking to replace it.