Samsung launched Galaxy Fold, the first commercially available foldable phone last month, and even posted a durability test video showcasing its strength. But in a matter of a few days, many reviewers have pointed different issues with the folding screen mechanism. Although the issue was with the Galaxy Fold review devices, hence not many people were affected, but the official public launch was delayed by the company.
Talking about the issues that made people concerned about the Galaxy Fold are as follows:
Debris under the display, making the phone unusable.
The protective layer on the display which can be peeled off, thinking it is a normal screen protector.
Samsung is making sure that these issues are minimized to a large extent, and once the devices are with consumers they must not face any issue. Reports originating from Korea states that Samsung is almost finished with making the changes to the Galaxy Fold.
As far as the hinge is concerned, Samsung will reduce the exposed portion of the device. This will make sure that no foreign objects can intervene with the normal working of the smartphone. Even though they will be minimizing the exposed part, we can not be sure that a tiny substance won't make its way through.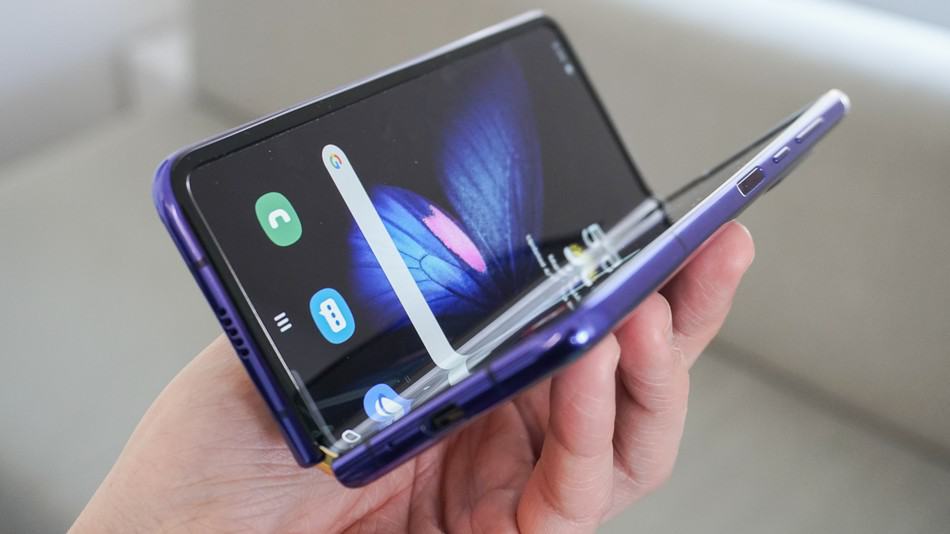 About the protective film which is currently with its all sides exposed will actually fold inside the bezels. Hence the protective film will be larger. This will make sure that peeling any such layer is not easy. It does lands Samsung on a safer side, as people cannot claim it as a manufacturing fault. Additionally, Samsung will also be putting a huge warning sticker that will warn the customers about peeling film.
Up until now, there is no update on the re-launch of the much awaited Galaxy Fold device, but it is alleged to be testing with Korean carriers. We can expect the device to be out in the market by next Month.