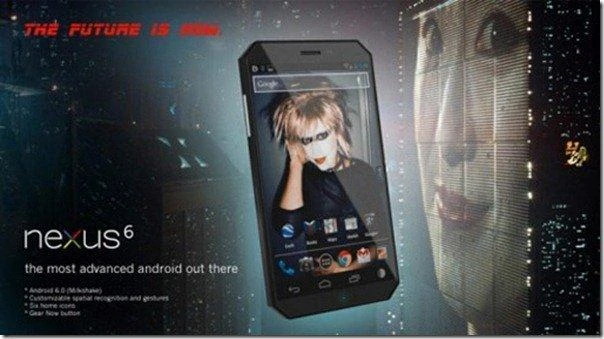 Nexus 6x, a conceptual smartphone created by google and motorola, designed by designer Martine Hashek, this is the best nexus smartphone released by google as it has one speciality any guesses by seeing the image of Google Nexus 6x?
well on the rear side, if we observe we can see the colors of google logo,isn't it cool,thanx to the designer Martine Hashek who made this possible.
This Google's Nexus 6x is supposed to shown in Google I/O 2014 event, already some specifications fans.
Google's Nexus 6X specifications:
[youtube https://www.youtube.com/watch?v=VhROi3mABWY?list=UUys7RA4-pavfVheg7Ih1oCg]
Nexus 6x is a Google's 5th generation smartphone
Main feature of this phone is existence of four lines resembling google logo colors
running with ever unreleased,never revealed or posted smartphone operating system "Android 6.o" milkshake , we are still expecting Android 5.0 for our android devices, but this is out of expectancy it's Android 6.o "Milk shake"
A 4,6 inch full HD flexible OLED-display
screen display resolution 1280×768 pixels
primary camera with 10MP | rear /secondary camera with 2MP
other specs like GPS, NFC, wireless charging barometer, compass and gyroscope are already present
It is a smartphone wonder as it does not contain rounded corners like samsung galaxy s series or iphone series,it is made like straight lines
so guys i hope i will get more information after the official release of Google's Nexus 6x in Google I/O 2014 event, to get more future updates ,please subscribe us or like our facebook page or follow us in twitter…
credits: designer Martine Hashek, image credits: cnet