Google Inc, the well known search engine had recently shut down the Orkut on Sept 30th, there were many programs going on in Google to institute something new like messenger stuff to draw the audience again like it did with Orkut, actually Google made Google + for giving out the competition to Facebook and Yahoo! Messenger, it didn't turn out well, and people tend to move to other social messenger apps like Hike, Whatsapp, Viber etc., if we see in the olden days we post messages by writing on paper and mailing it with a parrot, time changed technology is ruling the world till today. Technology development made us to draw out everything easily, we used to post messages to our loved ones daily through the whatsapp or Facebook messenger or hangouts, now lets get to the main point, Google plans to reveal its new messenger according to Indian Economic Times.
After the Orkut and Google +, Google plans to release it's messenger for the public and the additional information about Google's new messenger is that it may not require a login or signup it may be a very free to employ because of no login these signs says that Google may bring up with an offline messenger to stand against the other messengers like whatsapp, hike, viber and some more…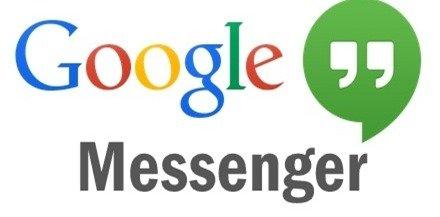 After google lost the chance to buy whatsapp,Facebook made a deal and bought whatsapp, moreover if we see earlier people can chat with facebook app and also using Facebook messenger, but after buying Whatsapp, Facebook made Facebook messenger to be a gateway to chat, and users can no longer use the Facebook app for chat, this made Facebook messenger to be the No.1 app again in Play Store, so this time Google to come back with it's rumored messenger.this might give good competition against the existing messengers like Facebook messenger, whatsapp etc. According to the rumors Google's messenger is still in development it may released in 2015 or with the Android L, Nexus 6 and Nexus 9 launch, still its not confirmed by Google
Read more : How to use Facebook App to chat instead of Facebook Messenger App
Features we can expect in Google's new messenger
Video Calling: WhatsApp has that soon whatsapp may support video calling near next year. So I think this feature should be there in Google messenger to make it more easier to video chat and to be a rival to skype. Even google's hangouts has this feature so that google may not be struggling to make it again seems like google is well planned in it.
2. Voice-to-text Messaging: Is it possible? Yes, its probably possible because it's built in android API so it may have this to make it simpler.If this feature will be available in a rumored messenger then I am sure it may draw many more users.
Immense File Sharing: There is no file sharing option in whatsapp but you can just share your photos,video,contact and location other than this we can't share other files whatsapp lacks in file sharing and you can share files in whatsapp by using some tricks, but it will consume more time. So Google messenger should have the feature of immense file sharing option.
Managing group admin: Is it cool? Absolutely. One main problem in whatsapp it lacks a important feature to manage group admin, this make many to frown their faces because whatsapp can only have a single admin and he is the creator of particular group! If this will be possible in Google messenger, it will be a great plus point for its users and then it will become more successful application in the category of messengers.

Contact wall feature: Have you seen it in Wechat and Line application has contact wall feature this make Wechat and Line more productive so this should be added in google's new messenger to get a hype over other messenger.Whatsapp does not contain this feature! So I think it will give more productive, if it will have this feature.
6. Protection and privacy (First priority): The main feature should be Security and privacy. Google should have a proper privacy policy like apple, apple has a tight security apple said they won't give up your information to the police even if they point guns in their face and google also is known for storing our data and selling it to NSA.
So lets wait for a while, and we are hoping Google Messenger will be launched in India as like the Android One smartphones