Samsung Galaxy s5 just now posted a new Ad in Youtube with a tag line "Don't be a Wall Hugger" , so what's so importance in this video? well it's the old rival between Samsung and Apple, Samsung basically targeting it's products and ads and just wanted to make some sales out of it!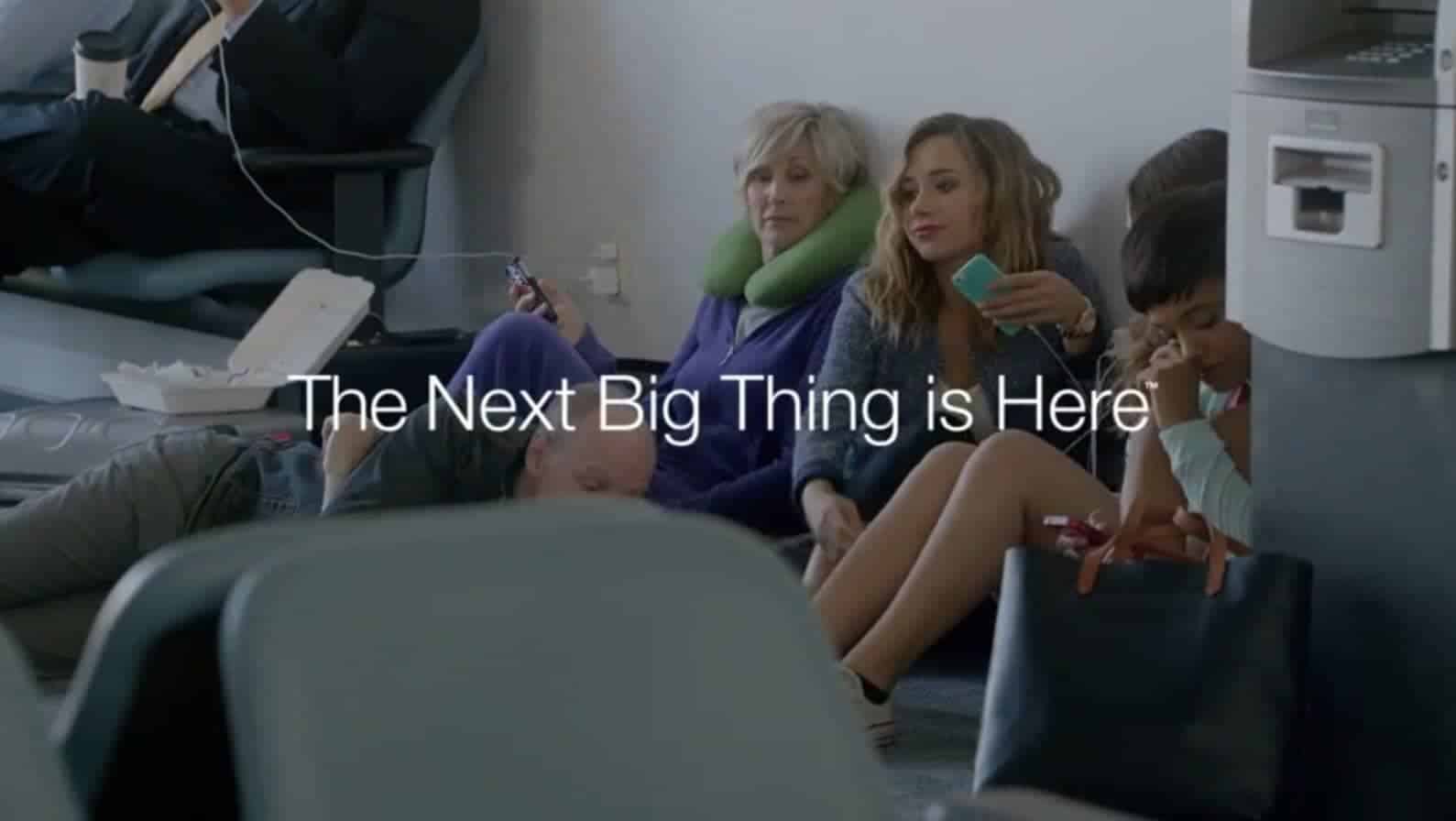 In this Advertisement Samsung targeted Apple iPhone's battery life, they showed in a satirical way, that iPhone's battery end up quickly, and people tend to look for the sockets to plug-in the iPhone to charge them, and they showed that Samsung has this amazing "ultra power saving mode" feature, which will make the Samsung Galaxy S5 to run longer than expected, and Samsung Galaxy s5 comes with an extra removable battery, so one can use it when the first battery drained up
Samsung particularly made this ad, to target the Apple customers, as the ad showed that, apple users have lack of social skills, as they end up charging their iPhones, but galaxy s5 users are so social friendly and they don't need to bother about the battery life of Samsung galaxy s5, so they pointed this based on a situation in an Airport, where people had to wait for the flights, so everyone tries to use their smartphones, to browse, play games, so they eventually ended up idle as their battery drains up, due to the usage of these things, so with this ad Samsung making a statement indirectly to Apple saying, make your iPhone with good battery life, and we can hear the same from a guy in the ad, why late, have a look at " The Next Big Thing"
[youtube https://www.youtube.com/watch?v=mzMUTrTYD9s]
Let's see what will be the answer by Apple?