Samsung Gear S smartwatch is finally launched in India for a price of Rs. 29,500, Earlier today at New Delhi Samsung set to release the Galaxy Note 4, and Samsung Electronics India released the Note 4 into the Indian market for a price of Rs. 61,500 and along with Note 4, it also released the Tizen based smartwatch – Samsung Gear S into the market for a price tag Rs. 29,500/- but the estimated market price might start from Rs, 28,900/-
During the IFA 2014, Gear S in unveiled along with Galaxy Note 4 and Galaxy Note Edge, it's the high-end smartwatch from Samsung running on Tizen OS ( not an android one ), we have already covered the Gear s unveiling in IFA 2014, and you can check here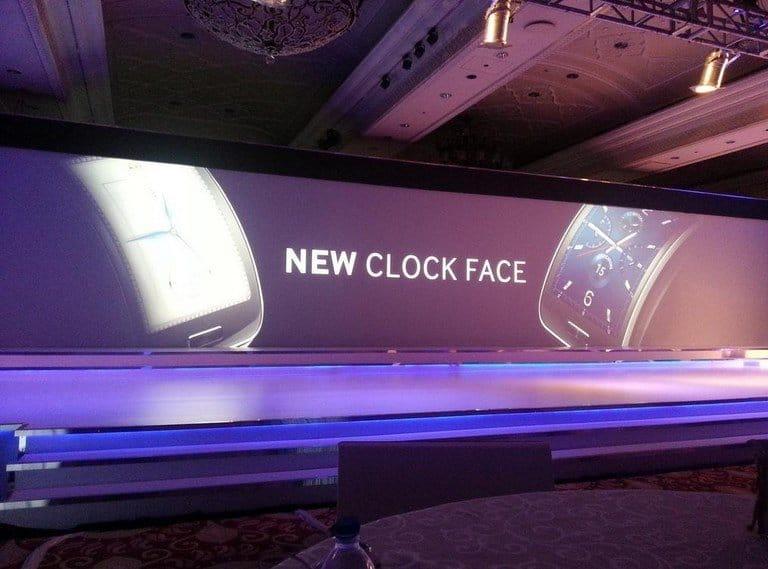 Now, let's get back to the Gear S launch event in India, the price tag for this smartwatch seems to be more than the Moto 360 which is launched in earlier month in India, but it has many features and high-end specs comparing to the other smartwatches that are launched by Samsung
JK Shin, CEO and head of IT & mobile communication at Samsung Electronics said, "Samsung is leading this exciting and rapidly developing wearable category through progressive innovation, the Samsung Gear S redefines the idea of the smart wearable and the culture of mobile communication. It will let consumers live a truly connected life anywhere, anytime."
https://www.youtube.com/watch?v=Ji6eoTrjtng
If we look at some of the major specs, it's a stand-alone device that is it has a separate sim slot ( nano-sim compatible ) and can synchronise with paired device if network changes, ( but it need to gear up at the initial setup, lot of apps needs to be downloaded ), some other connectivities like BlueTooth, wi-fi etc are readily available, and Samsung quoted that " Gear S will always be connected the device that is paired, " and it seems to be interesting.
Read more : Top 5 Smartwatches that you can buy in 2014 [IFA 2014]
Gear S is available in 2 colors- black and white and it is IP67 certified, so no need to worry about water and dust. Samsung created it's own app for tracking the health and fitness statistics,
It's a big question now ! Moto X 2nd Gen along with Moto 360 or Galaxy Note 4 along with Gear s , which one you will choose ?