We are one day away to the end of November and this is the last week of November, so we though of writing the Tech news(round Up) that happened this week like we did last week ( you can check last week Tech News round-up here)
Since last week, we have this news buzzing regarding Xiaomi Redmi Note launch event and it is supposed to be on sale from Dec 2nd, well it went official on Nov 24th, Hugo Barra launched XIaomi Redmi Note to Indian market with a promising price tag of Rs. 8,999/-. In addition to that Xiaomi Redmi Note 4G is also unveiled and set to launch in selected circles from mid-December. ( users can buy Redmi Note 4G from Airtel stores for a price of Rs.9,999/-)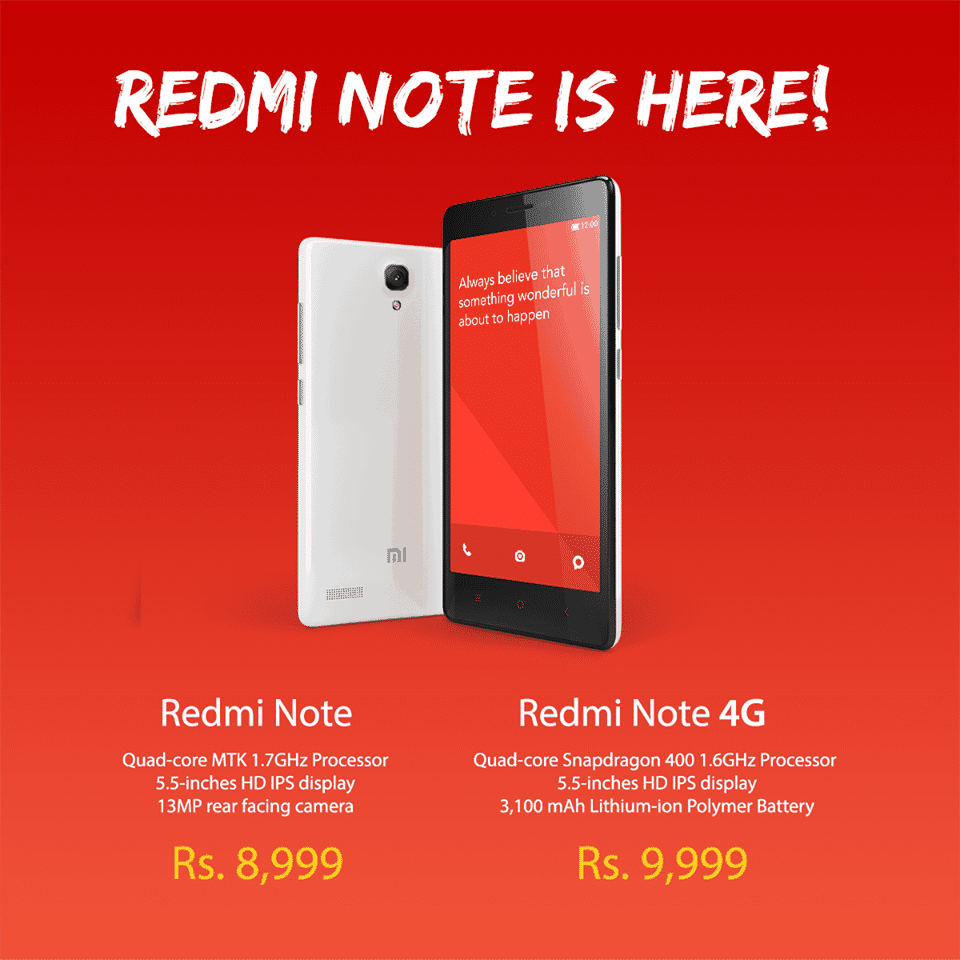 So what's the difference in Redmi Note 4G vs Redmi Note ? is it just 4G connectivity ? we don't think so! head over to this post to know the difference
It's Dec 2nd then! we gonna witness the first flash sale of Redmi Note from Flipkart, I hope you all register for the Redmi Note sale, if not head over to the register page now and do register
---
Meanwhile Nokia set a world record ( yet to be confirmed ) by taking the world's largest selfie with Lumia 730 ( 5MP)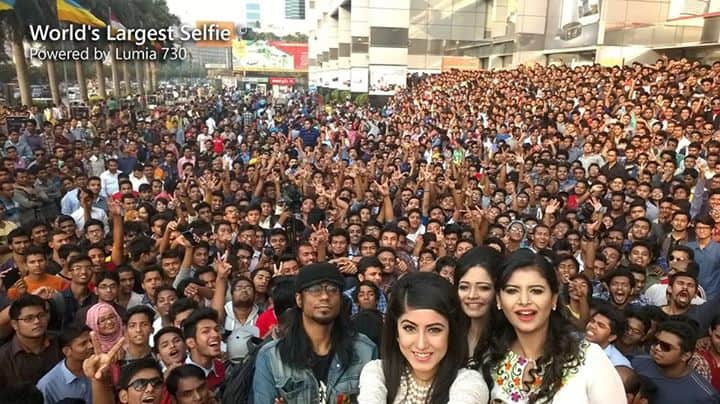 source: MicrosoftLumiaBangladesh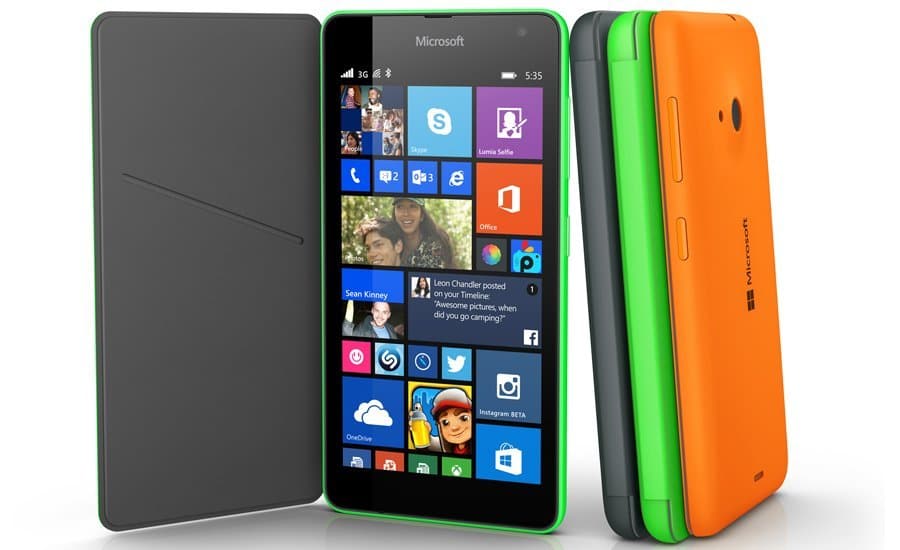 A few weeks back we have seen the first Lumia windows Phone without a Nokia label, it is Microsoft Lumia 535, it's officially launched in India for a price tag of Rs.9,200/-. Everyone thought it's an end to Nokia, but last week we've seen the Nokia N1 tablet running on Android Lollipop ( it's a surprise to everyone), well coming to Lumia 535, it's a 5x5x5 smartphone package that is a 5 inch screen x 5 MP front Camera x 5MP rear camera, isn't it amazing ?
Read more: Lumia 535 specifications : hands on video
---
As like Redmi Note, this week is buzzed with one more smartphone release in India, its OnePlus One aka Flagship killer 2014 arrival to India, it's been reported that OnePlus tied up with Amazon.in and launching OnePlus One smartphone in India ( the same old invite system). Everything is officially confirmed this week that OnePlus One sailing to India from China and set to launch via Amazon on Dec 2nd.
Meanwhile there was an official letter from OnePlus One team to Indian users, rightnow the official date of OnePlus One is not changed , it will be on Dec 2nd as per schedule, but it won't come with Cyanogenmod as like other OPO's released in other countries. OnePlus One team clearly explained the reason in a letter and you can find it below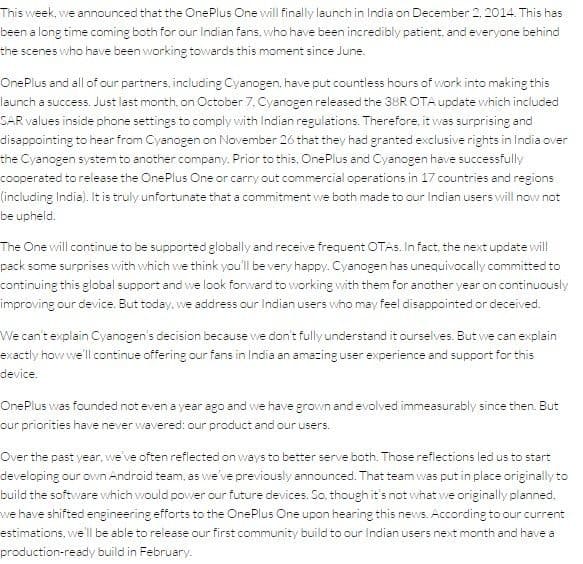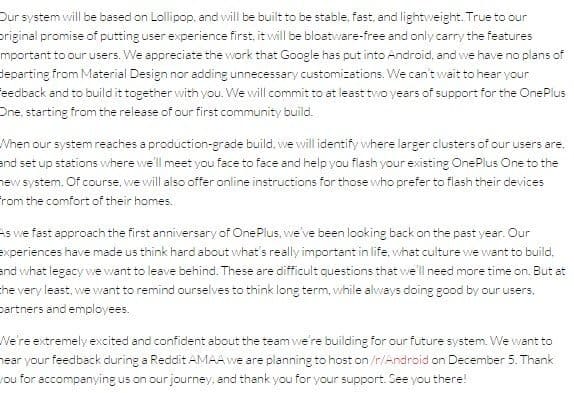 Letter source: offical OnePlus One blog
Well, that's a bad news to Indian users! there won't be an official support from Cyanogenmod team for OPO indian users ( due to tie up with Micromax) let' see what will happen in coming days!
There was a teaser from OnePlus One regarding its next gadget, you can find more information here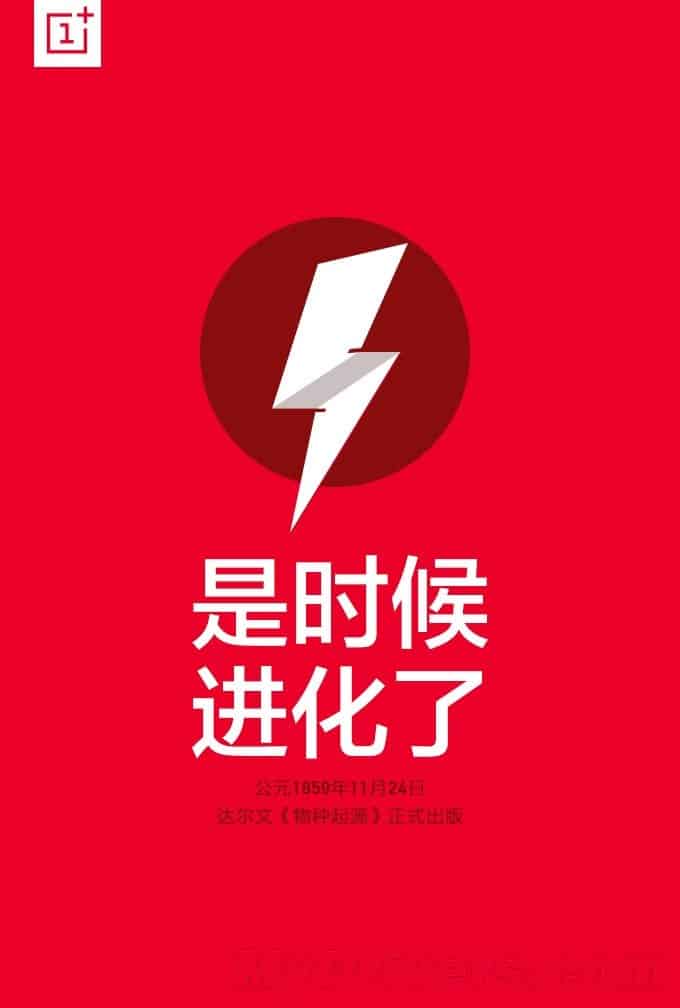 Yesterday was #BlackFriday, anyone could have bought OPO without any invite (#BlackFridayDeal) and other accessories too! this offer lasts upto Dec 1st! so grab OnePlus One now
Buy OnePlus One now without Invite
---
Now it's all about #BlackFriday, this week is filled up with Thanks Giving day and Black Friday, so all the gadget prices are at low, before dealing with Black Friday, you need to try the Facebook's new feature "Say Thanks"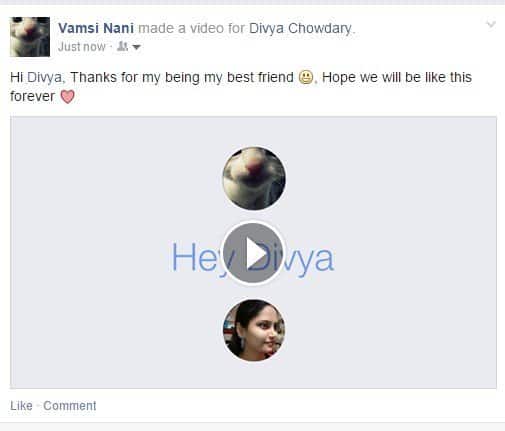 Read more: ThanksGiving day special- Facebook made new feature "Say Thanks" for friends
We started the deals section this week, and we do cover all the latest deals ( price drops, coupons etc to buy gadgets), the first deal we posted this week is regarding the Moto X 2nd Gen.
On Cyber Monday ( Dec 1st) Users can buy Moto X 2nd Gen for just 1 cent, you heard it right! for just 1 cent, you can buy Moto X 2nd Gen* ( for Verizon wireless carriers only ) , for the off-contract you can buy Moto X 2nd Gen for $140 off, so it will be just $359, there are some more deals on Cyber Monday from Motorola and do read more about it.
Read more: Buy Moto X 2nd Gen (2014) for just 1 cent + more offers inside [Cyber Monday Deals]



As we already told we started deals section, yesterday was Black Friday, we tried to grab all the best deals from Amazon, walmart, eBay and Staples, posted it at one place, you can check the Best black Friday deals 2014 here
Right now we are waiting for Cyber Monday, don't forgot to buy Moto X 2nd Gen on Dec 1st, as offer lasts up to 15th Dec only, we need to know more information regarding OnePlus One OS, will Redmi Note repeat the history(Flash sale record), for these things we should wait for next week.