We missed posting lot of Tech News that happened this week, so in a glance I am going to give some details of it. Since the starting of this week, there were some trending topics like #Nokia N1 android tablet #Jolla Tablet powered with SailFish OS #Meizu MX4 Pro and #RedmiNote release date in India
So let's start with our favourite Mobile Brand Nokia, after the acquisition of Nokia by Microsoft, it dropped the name of Nokia on it's Lumia series, recently we have seen the first Lumia windows Phone without a Nokia label, it's Microsoft Lumia 535. After a long break Nokia is back into the market with a new gadget, it is unveiled on Nov 18th.
Guess what? We're up to something. http://t.co/AFq4dUFI9S #thinkingahead #Slush14 pic.twitter.com/sqERYpz0Vc

— Nokia (@nokia) November 17, 2014
https://www.youtube.com/watch?v=IwJmthxJV5Q
Remember the Nokia N series ? this isn't a smartphone like the N series, it's a Nokia N1 android tablet like the iPad, so we guess #NokiaIsBack ! it's been like so many months since Nokia become active again in Twitter and in work! the Good news is Nokia N1 android tablet runs on the latest Android 5.0 Lollipop, may be the first android tablet at present to be running on Android 5.0 ( other than Google's Nexus 9). we will soon bring the review of Nokia N1 in a day! until then have a look at the top 10 Nokia mobiles since it started the journey!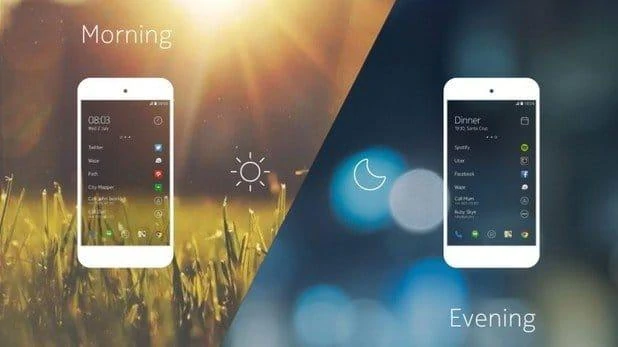 One more thing from the Nokia this week is the release of Z launcher for android smartphones! the unveiled N1 tablet have Z1 launcher pre-installed! right now its' in beta stage and can be tested in Nexus 5, Galaxy S5, S4, S3, Moto X, Moto G, HTC One and Sony Xperia Z1.

---
Jolla tweeted about launching a new gadget on Nov 19th, well it's a surprise for us too! Few months back we have seen Jolla smartphone launched in India too ( a unique UI and a user friendly OS-sailfish), now it's some what new from Jolla, they unveiled a tablet powered by Sailfish, so it's Jolla Tablet launched on Nov 19th.
The countdown to something big begins now. Sign up at http://t.co/A5ZkqgLuTp #jolla #unlike pic.twitter.com/QU5rMl4zjj

— Jolla (@JollaHQ) November 14, 2014
But it's completely people powered project, it's the world's first crowdsourced tablet, just watch the video and you will know more about this project, this project on indiegogo got huge response, more than 280% goal is reached! it's more than what they expected , they are managed to raise $1,077,534 USD + (counting) and their goal is $380,000.
As far from the trending tablets, we have iPad mini 3 , Nexus 9 and the recent Nokia N1, well jolla posted the image showing the specs comparison of Jolla Tablet vs iPad mini 3 Vs Nexus 9 vs Nokia N1 (image credits: Jolla Tablet indiegogo campaign)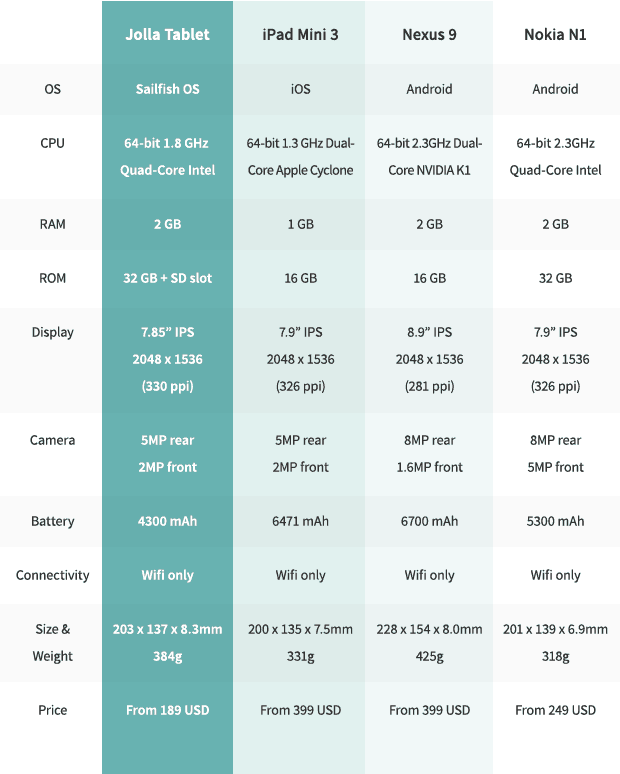 Wanna own this tablet- contribute now before the perks are sold out
---
If there's something big that we wanted to talk about is Meizu Mx4 pro, we already reported about it's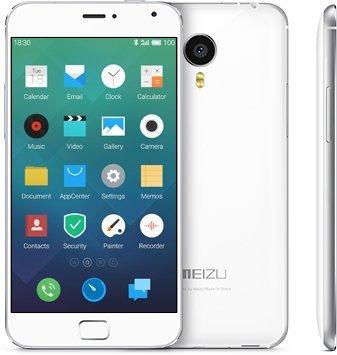 launch on a music event, it was on Nov 19th, Meizu unveiled the successor to Mx4, it's Meizu Mx4 pro- the perfect competitor to Xiaomi Mi4
Hope to see Meizu to launch their products in India too, Meizu MX4 pro got the best specs, it runs on Samsung Exynos 5430 processor, it has Sony 20.7 megapixels primary camera which can take beautiful images even on low light ( we know about Sony's camera, don't we ? )
We will soon try to bring the detailed review and specs of Meizu MX4 soon!
---
Lastly it's everyone's favourite Xiaomi Redmi Note, Yes! we gonna see this Redmi Note in India next month ( rumored to be on Dec 2nd)! aren't we ready for the next smartphone cum phablet from Xiaomi ? as per the report, Redmi Note is priced around 9,999/- (from official Mi site )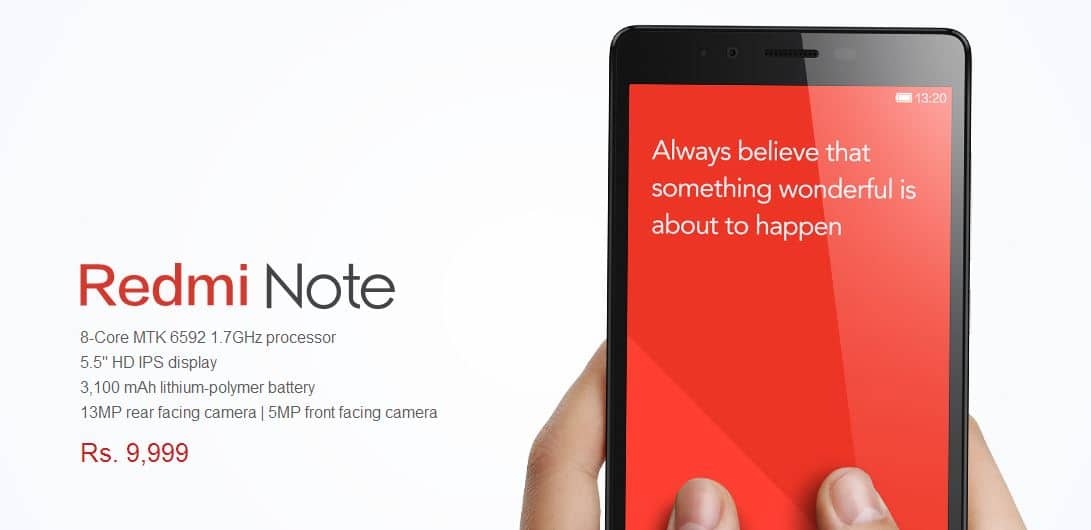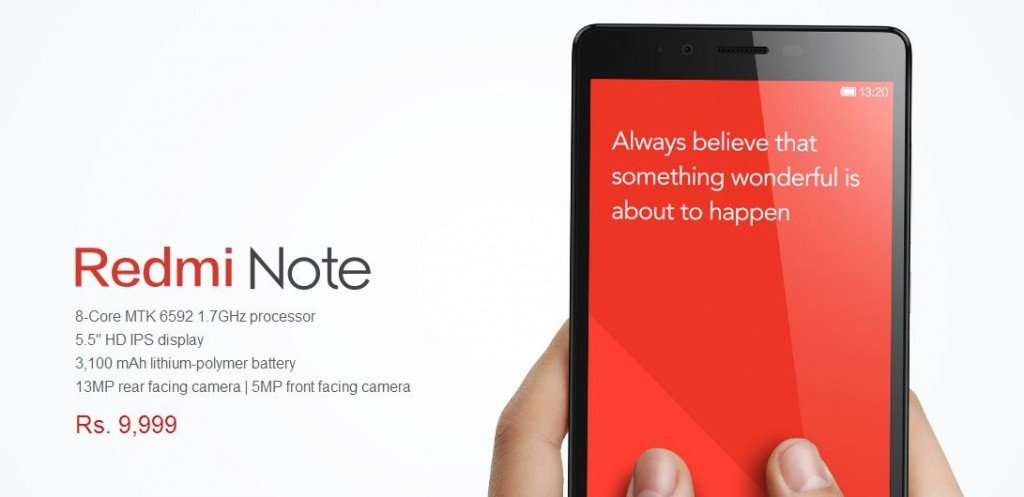 So, the sale on Nov 25th will be the last sale for the Xiaomi Redmi 1s ? well maybe it is! so grab your chance if you want to own the Redmi 1s.