Apple is all set to reveal the iPhone 6 and we're expecting some new things in the next generation iPhone.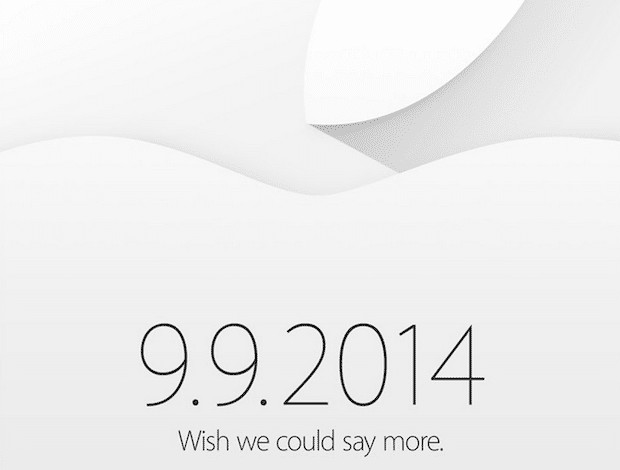 Right now it's like dinner time for most people in India and tomorrow is also the same, but not for some hardcore Apple fans, because right now the clock is ticking at the Apple website for tomorrow's event and now there's less than a day left. So, we also thought of reminding people what they should expect and what we're also expecting in the next iPhone 6. You must be thinking that why we're calculating so much time? After all, we need to bring the latest news as soon as possible. So, let's take a look at the Top 5 features expected from the latest iPhone, the iPhone 6.
1. TouchID

 and NFC
TouchID is Apple's fingerprint sensor available in iPhone 5 and till now, the performance has been great. But till now, TouchID is restricted to making purchases on the App Store and unlocking phone. But this time, we're expecting a better and durable TouchID sensor which will be combined with wireless technology like NFC and will be able to be used in general purchases and authentication for third party apps. NFC has been a key concern for Apple and Apple is trying to make the use of NFC like credit cards.  Apple has more than 800 million iTunes accounts set up and attached to payment information, giving it plenty of weight to throw around, and it's reportedly already made agreements with Visa, MasterCard, and American Express leading up to tomorrow's event.
2. Bigger iPhones, better display
Apple has been lagging behind if we speak about the display. Android and Windows phones have got bigger display. Previously it was reported that Apple is working on two variants- 4.7 inch and 5 inch sized iPhones. Considering the competition from the Android and Windows community, Apple may be now aiming towards larger iPhones. Also, Apple is working on Sapphire glass which will make the display more durable and scratch resistant and this will lead to lesser complaint of broken display, which is a very common issue faced by iPhone users.
3. Change in design
Apple has been pretty orthodox in case of design of the iPhone. Since the launch of iPhone 4, the design has been pretty same for its predecessors. But the only exception was iPhone 5C which came in a plastic body. Though his time, leaks are suggesting that iPhone 6 will come with a new redesigned look with a metal unibody and there will be some changes in hardware placements also. For example, the power button is expected to be shifted on either of the sides and the speaker may be shifted to the button for sound enhancement.
4. Hardware and camera
Expect a new 64 bit Apple A8 processor, along with an improved motion co-processor, 1-2 GB RAM, storage options between 16 GB and 128 GB, and longer battery life. Long battery life is very important and it will be most important if Apple launched a 5.5 inch iPhone. In case of gaming, the bigger iPhones are expected to have a better specifications and better battery life for gaming freaks. Till now, iPhone 5S had 8 MP camera and had been one of the best camera phones out in the streets. But now, people want higher and higher resolution and better features. Some people are claiming that the camera will be same as 8 MP, but with some changes, while others say that it is expected to have a 13 MP sensor. With the addition of iOS 8, a camera upgrade is expected. Some other options like integrated optical image stabilization for better photos, an enhanced version of the true tone LED flash and a better front camera for selfies are being expected in the new iPhone 6. Also, manual camera controls are to be added in the new iPhone 6, as rumors suggest.
5. Improved wireless connectivity
Apple is expected to focus on NFC which will empower people to transfer stuffs wirelessly at a blazing high speed and also enable them to make contact-less payments via NFC. Another new upgrade is expected, which is the latest WiFi 802.11ac standard for wireless connectivity, which offers faster transfer speed and improved coverage area. This will be a big benefit to the AirDrop iOS feature. This will help people in faster wireless transfers.
So, these are the features that we're expecting and even you can expect. We have been loving iPhones for so many years and I don't think this time Apple is gonna betray the Apple-boys with just a few little features, small iPhones and fragile display. our previous post
Read our previous post: Is this the real hands on video of iPhone 6?