Xiaomi Mi3 smartphone hold many records in it's sales through Flipkart, the stock went off in seconds during it's 5 sales, and if you still didn't get a chance to buy this Xiaomi Mi3, read our tips and tricks to buy this most demanded smartphone from Flipkart! Earlier during it's launch Xiaomi Mi3 announced about the accessories of Xiaomi Mi3 too, In china Xiaomi Mi3 makes more money from it's accessories than from the Smartphone, this shows that this innovative company makes accessories with splendid features with less cost.
Now Xiaomi is looking towards Indian Market to launch their accessories, obviously through Flipkart and makes money out of it, as we already saw How Xiaomi Mi3 smartphones are sold like Hotcakes, it is due to the perfect money making strategy from duo (Xiaomi and Flipkart) and also due to the specifications and recently the update of MIUI v5 to MIUI v6 brought up so much craze to this smartphone (although UI is very similar to the i OS8), that's why the name Apple of china is apt for the Xiaomi Mi3, and in near days Indians will also recognize this brand as Apple of India too!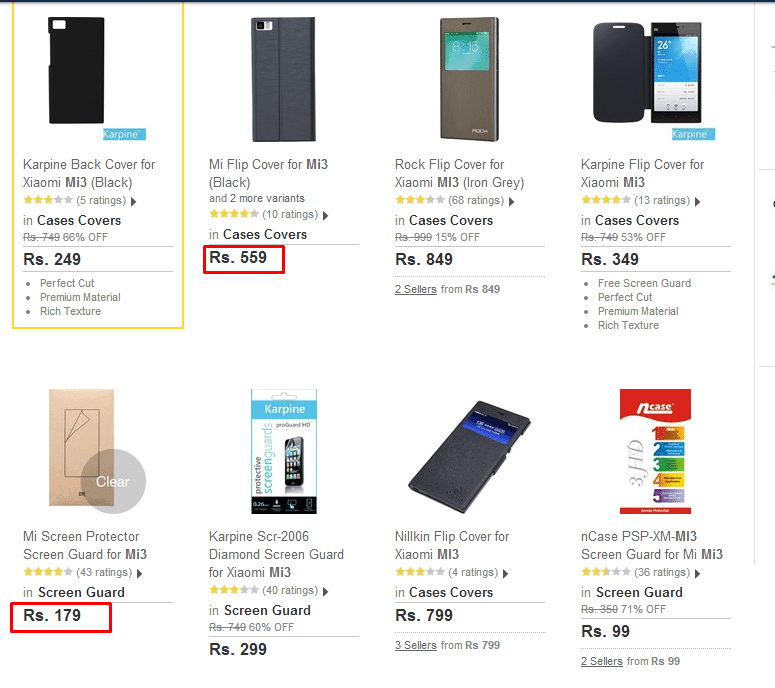 During it's launch period of Xiaomi Mi3, company suggested 4 accessories for this smartphone, they are Flipcovers/Flip cases, Screen protector/Screen guard, Mi key and Mi power bank, Now they are in Flipkart now and you can start pre-order them, Flipkart will start the sales in the next week of this month (August), but one thing need to be noted Mi Key which makes you to take pictures with out even unlocking the phone, won't be present in the Flipkart, but they might be place it if people showed interest towards the product
The flip covers/flip cases of Xiaomi Mi3 are available in 3 variant colors, bluc, black and white which are priced from RS. 559/- on wards, and the screen protector will be available at Rs. 179/-
[button color="white" size="medium" link="http://www.flipkart.com/search?sid=search.flipkart.com&q=mi3+accessories&ag=sq&affid=vamsinani" ]pre order flipcovers and screen protectors now[/button]
Still lot more accessories need to be launched like Mi head phones, as from the official website of Mi3 india, the Mi power banks are available in two standards, i.e., 5200 mAh and 10,400mAh batteries, during the announcement Flipkart made a pricing error in terms  in the prices of Mi power banks, both standard batteries are of the same price as 799, later they corrected them with exact prices, the 5,200mAh mi power bank is priced at Rs, 799/- and the higher standard battery 10,400mAh is priced at 999/-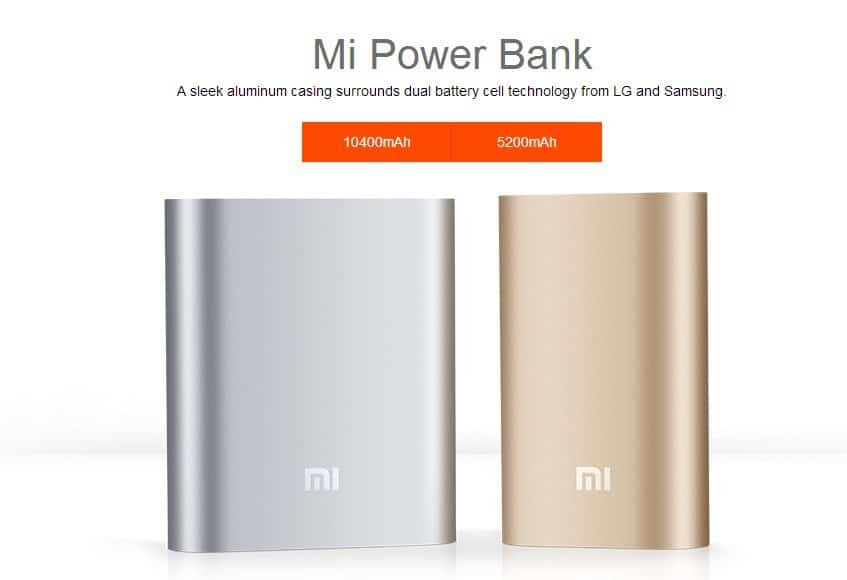 We are hoping they will be available at the 5th week of August (next week) and reports suggesting that Xiaomi Redmi 1s and Xiaomi Redmi note will be launched at the end of August too!
[button color="white" size="medium" link="http://www.flipkart.com/mobile-accessories/chargers/portable-charger/pr?p%5B0%5D=facets.brand%255B%255D%3DMi&p%5B1%5D=sort%3Drelevance&sid=tyy%2C4mr%2Ctp2%2C720&q=mi+power+bank+&affid=vamsinani" target="blank" ]Pre order Mi power banks now[/button]
We are hoping to bring a review on Mi power banks as we already bought Xiaomi Mi3 and we will soon bring a review on Xiaomi Redmi 1s and Xiaomi Redmi note too