Xiaomi Mi4 Vs OnePlus one, which is the best smartphone? OnePlus One was released into the Indian market in 2014 through Amazon and Xiaomi Mi4 was launched yesterday into the Indian market through Flipkart. Xiaomi Mi4 has finally landed in India with a price tag of Rs. 19,999 for 16GB variant. However the 64GB variant will expected to release on March and as per few sources, the expected price of Xiaomi Mi4 64GB will be 30k. Xiaomi Mi4 will be available for sale through flipkart as usual. The registration for the first Mi4 flash sale will start today at 6pm and end on Feb 9 midnight. And the first flash sale will be on 10th February and for more information on Xiaomi Mi4 purchase read more here.
OnePlus one is designed with its Philosophy 'Never Settle' and the philosophy is about understanding users' root problems and making the best product decisions to solve them.
Xiaom Mi4 is an incredible smartphone and it is the world's highest performance smartphone with incredible craftsmanship behind its stainless steel design body and 5inch IPS HD display.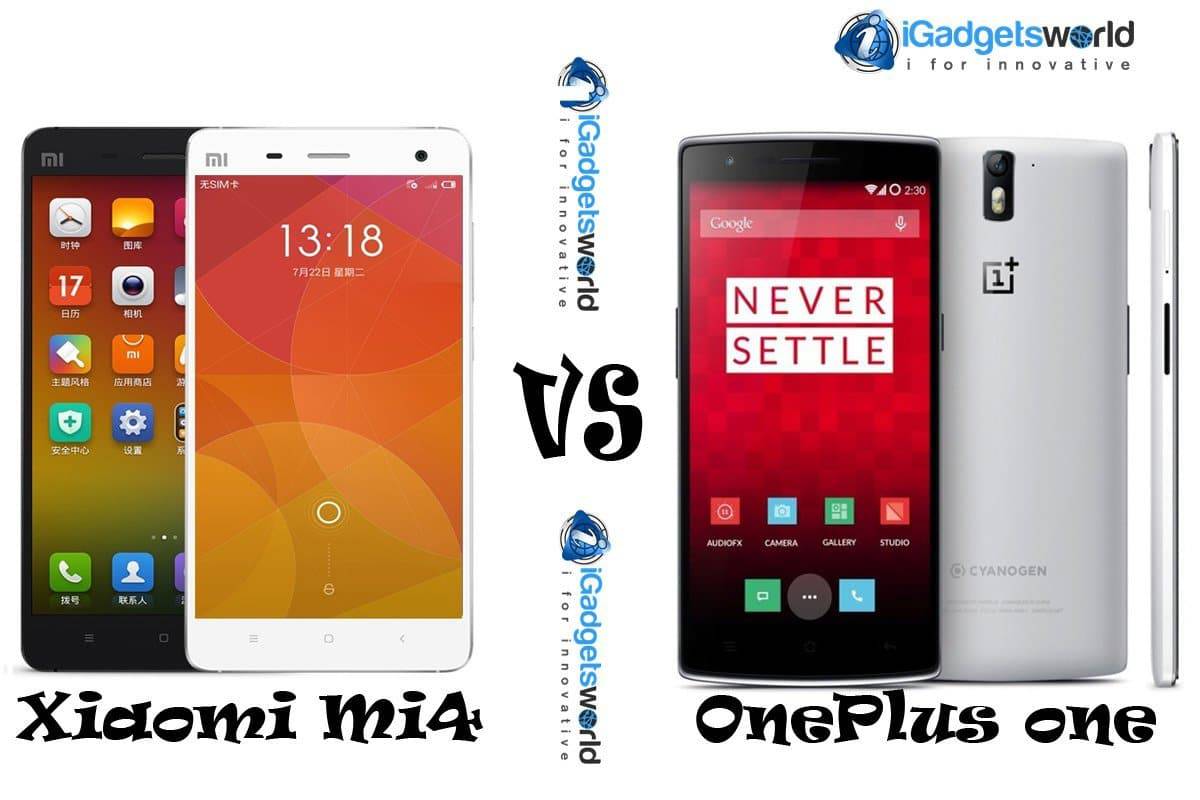 It's not about tipping the scale towards one extreme end, but rather finding how to create the best day-to-day experience OnePlus One.
Xiaomi Mi4 is designed with the philosophy to bring great art and technology together. The art involved in designing its stainless steel body includes 40 processes of crafting, that is done through 193 steps to get the unique body. When we compare the Xiaomi Mi4 Vs OnePlus one, Oneplus one is a single mold plastic with sandy touch at it back. But Xiaomi Mi4 has the price of artwork and it is incredible to feel the smartphone through heart.
Xiaomi Mi4 Vs OnePlus one: Specifications Comparison between Xiaomi Mi4 and OnePlus one:
OnePlus One Key features:
5.5″ 16M-color 1080 x 1920px IPS LCD capacitive touchscreen of 401ppi
Android OS 4.4.2 KitKat CyanogenMod 11s OS
Quad-core 2.5GHz Krait 400 CPU, 3GB of RAM, Adreno 330 GPU; Qualcomm Snapdragon 801 chipset
13MP autofocus camera, dual-LED flash
2160p@30fps video, 2160p(DCI)@24fps, 1080@30fps, slow motion recording at 1080p@60fps and 720p@120fps
Dual speakers (not stereo)
16GB and 64GB storage options
3,100mAh battery
Active noise cancellation with a tri-mi setup
Xiaomi Mi4 Key features:
5″ IPS 1080p capacitive touchscreen of 441ppi
Android 4.4.3 KitKat with MIUI v.5, upgradable to MIUI v.6
2.5GHz quad-core Krait 400 CPU; 3GB of RAM; Adreno 330 GPU; Qualcomm Snapdragon 801 chipset
13MP camera, f/1.8 aperture, LED flash, 4K video capture, HDR video, 1080p@30fps, 720p@120fps
8MP front-facing camera; 1080p video recording
16/64 GB of built-in memory
Active noise cancellation with a dedicated microphone
3,080mAh battery.
Xiaomi Mi4 Vs OnePlus one: Display
The Xiaomi Mi 4 features a 5″ Full HD IPS display. It has a pixel density of 441ppi, which places it among the best. This time around, the glass covering the display lacks any protection and it might be a good idea to apply a screen protector. The display employed in this smartphone is High Color Gamut Sharp/JDI Display, Saturation Increased 17%. It comes in 5-inch, 1920*1080 ppi, 84% of NTSC range (17% higher than iPhone 5s). 2.65 mm super narrow edge.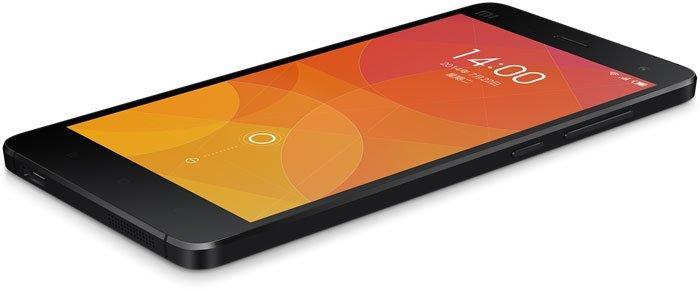 The OnePlus One comes with a Japan Display-made 5.5″ screen of 1080 x 1920 resolution for a pixel density of 401ppi (which is less than Xiaomi Mi4) which is pleasingly sharp, even at this diagonal. QHD would've made a difference in web pages or optimized apps, but 1080p is fine. Finally, the screen is covered by Gorilla Glass 3 for extra protection (Xiaomi Mi4 lacks gorilla glass protection).The OnePlus One's LCD has a standard RGB (red, green, blue) matrix with equally-sized sub-pixels of each color.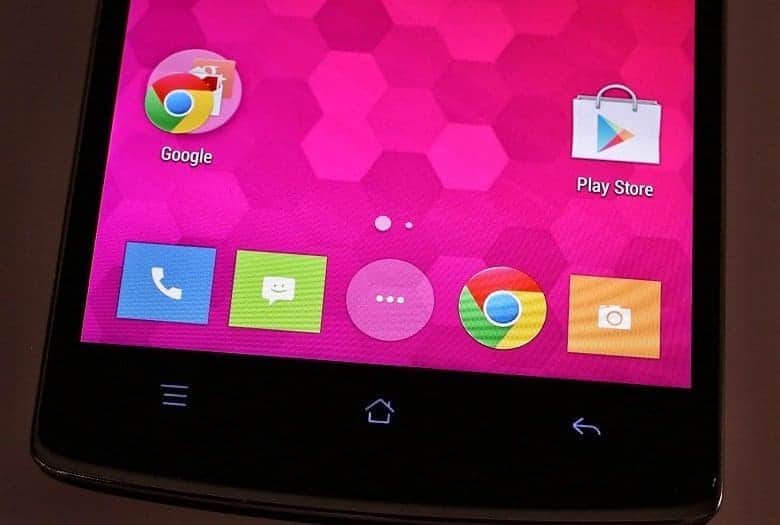 Xiaomi Mi4 Vs OnePlus one: Performance:
The best thing in Xiaomi Mi4, is its processor. Xiaomi Mi4 comes with Qualcomm Snapdragon 801 Quad-core 2.5 GHz Processor. That makes the "Apple of China", makes superfast device. Qualcomm snapdragon 801 quad core 2.5ghz processor in Xiaomi Mi4 harness the robust integration of many components for incredible speed and power efficiency. Even being a Quad core processor, Xiaomi Mi4 is certified as Power efficient Smartphone, that can run for 36 hours, which is the best part of Xiaomi Mi4.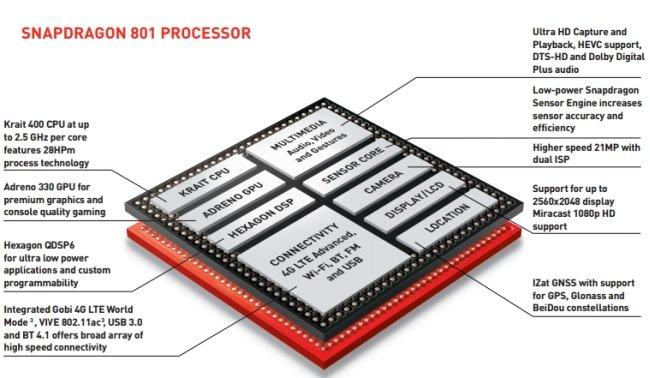 The OnePlus One boasts the name 2014 Flagship Killer on OnePlus' site and it has the hardware platform to show for it. For starters, it runs the current top-class Snapdragon 801 chipset with a quad-core 2.5 GHz Krait 400 CPU and Adreno 330 GPU. It also has 3 GB of RAM to handle heavy tasks and GPU only needs to 1080p resolution to the screen (as opposed to 1440p or QHD).
It matches the likes of the Oppo Find 7 or Korean LG G3 blow for blow and surpasses the international LG G3, Samsung Galaxy S5 and HTC One (M8) by having more RAM. So the numbers should point to a winner but let's not forget that software plays an important role in benchmarks as well. Stock, or in this case modded pure Android, hasn't shown the best synthetic performance – we've seen the Nexus 5 and Nexus 4 before it sport class-leading hardware but fall behind in the tests – just keep an eye out for that.
Xiaomi Mi4 Vs OnePlus one: Camera:
Xiaomi Mi4 comes with 0.3 second fast focusing, 13MP Sony rear facing camera. The lenses used in Xiaomi Mi4 is same as the lenses used in lastest Sony IMX 214 Camera. Xiaomi Mi4, Shoots faster with better quality. f1.8, real-time HDR. Xiaomi Mi4, shoots video with 4K video recording.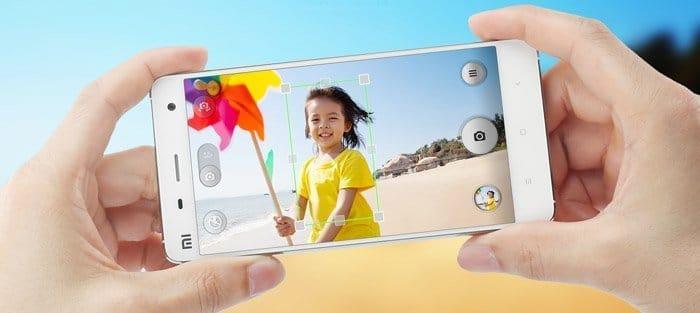 The OnePlus One comes with a 13MP snapper on the back coupled with a dual-LED flash to aid in low-light photography. On the front there's a 5MP snapper for selfies.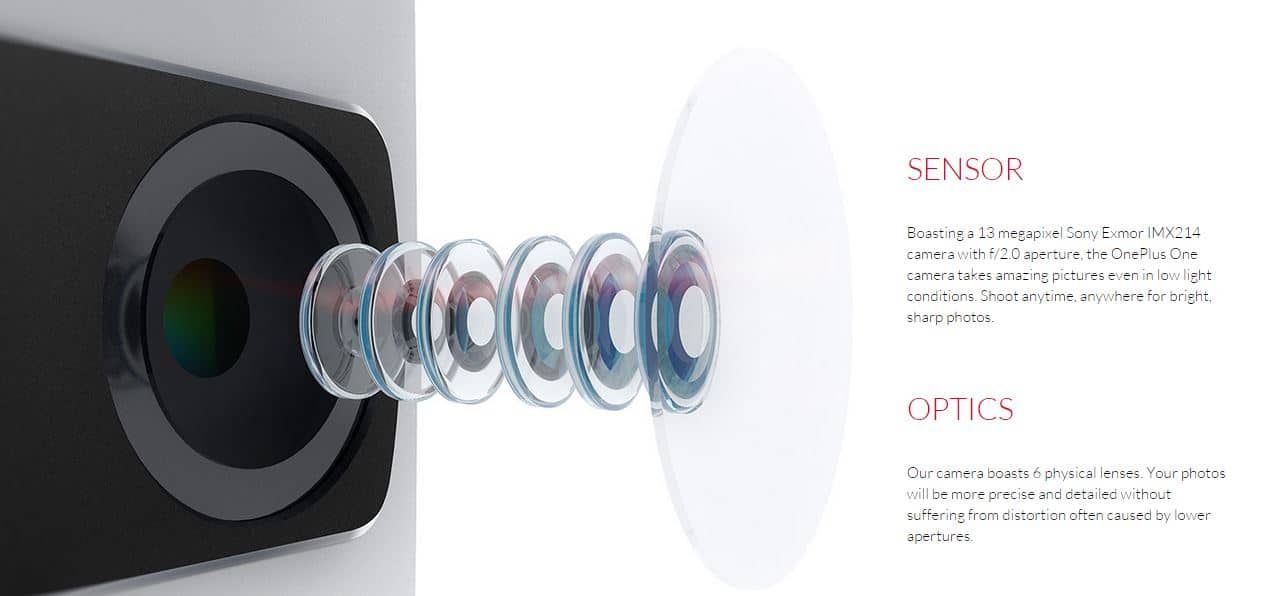 The OnePlus One shares the Sony-made Exmor IMX 214 1/3.06″ CMOS sensor found in the Oppo Find 7 series with a bright f/2.0 aperture but lacks the 50 MP interpolation, the RAW shooting and the long shutter speed shooting modes. It does have HDR and Panorama, though.The interface is CyanogenMod-made and features a large virtual shutter for stills, video and panorama as well as controls for switching the cameras, flash modes and shooting modes. There you'll find a long list of modes including Auto, HDR, Smart Scene and Beauty mode.
Xiaomi Mi4 Vs OnePlus one: Battery:
Xiaomi has put a 3,080mAh battery inside the Mi 4, a solid enough unit for a 5″ device. We ran our battery test and the Xiaomi Mi 4 scored a 68h rating, which means you can count on the battery to last just short of 3 days if you do an hour each of calling, browsing the web and video playback a day. The Xiaomi Mi4 has a non detachable/removable battery. In case the battery dies out, you won't able to replace the battery yourself. You'd be required to make a tedious visit to the service centre. This is one of the Cons of Xiaomi Mi4.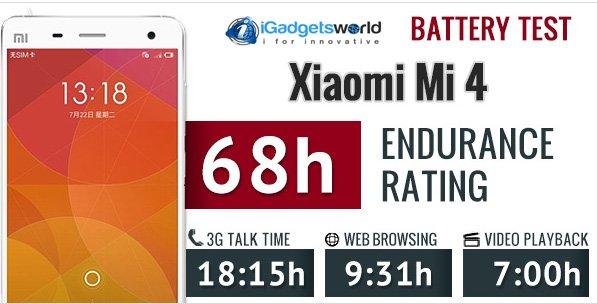 With a 3,100Ah battery, the OnePlus One sounds well covered in the battery life department, but the real-world results fail to truly excel.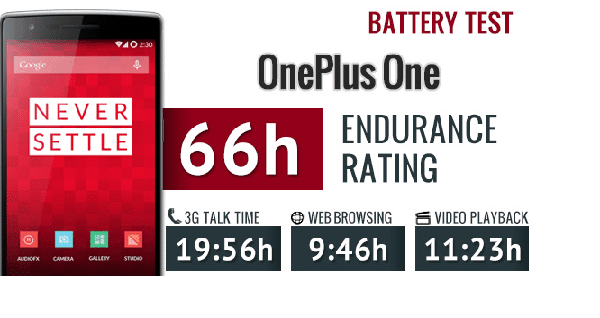 While it managed almost 20 hours of call time, close to 10 hours of browsing and 11 hours of video playback, the One was let down by its power management in stand-by as compared to other devices. Indeed, despite that shortcoming, the OnePlus One scored a respectable overall rating of 66 hours – the expected time between charges if you use the device for an hour each of calls, browsing and video playback a day.
When it comes to Design, battery life, Price and camera Xiaomi Mi4 has ranked the top when comparison with Oneplus One and when it comes with display and userinterface, Oneplus One has bagged the choice. When it comes to overall rating, igadgetsworld recommend Xiaomi Mi4 over OnePlus one.
Please share your comments and be updated with igadgetsworld.