Xiaomi rocked the mobile world with its latest release of flagship killer Xiaomi Mi5. The handset was developed within two years, is now rocking the mobile world with its impressive features like the new 16 LED back-light display, UFS 2.0 storage, full-featured NFC  etc. The surprising part is, Xiaomi Mi5 comes at an affordable price point of RMB 1,999(Approx Rs 21,000).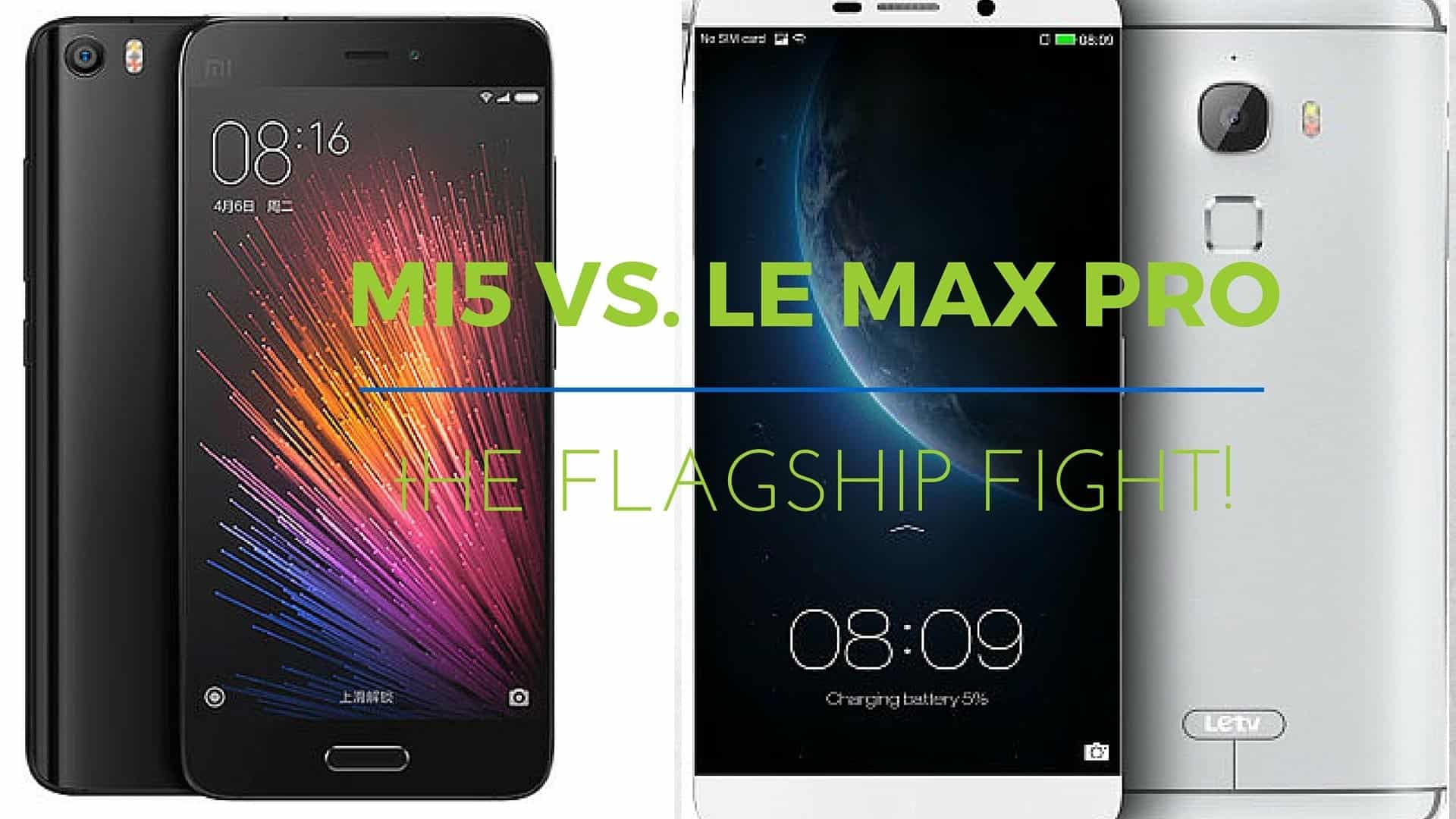 Xiaomi Mi5 is expected to be flagship killer of 2016 and it will look like grabbing the highest market share of upcoming flagships such as LG G5 and Samsung Galaxy S7 when they finally hit Indian markets. But before taking the flagship killer title officially, it will face tough competition close to home from the new kid on the block, Le Eco, which only yesterday announced the sale of its Le Max Pro handset for the same price in China.
So it's time to find out which is the real flagship killer of 2016: Xiaomi Mi5 VS LeTV Le Max Pro.
What makes LeTV Le Max Pro to be competitor for Xiaomi Mi5:
The Le Max Pro became the world's first Snapdragon 820 smartphone to go on sale after 1000 units were made available for purchase yesterday to customers in China, and as expected was quite quickly lapped up by the "Superfans" of the "Superphone".
The main features of Le Max Pro are, Its 6.33-inch display with QHD resolution which is a massive upgrade over the Xiaomi Mi 5's 5.15-inch Full HD display, but both the phones find common ground when it comes to the Snapdragon 820 SoC that runs the show for both these devices.The Le Max Pro comes with 4GB of RAM and 64 GB of flash memory while the Mi 5 brings to the table 3GB of RAM and 32GB internal storage.
When it comes to advantage side, Le Max Pro has a 3,400mAh battery when compared to the 3000mAh battery pack inside Xiaomi's Mi5. Both the phones can be charged through a USB Type-C port and also feature fingerprint scanners come running Android 6.0 Marshmallow with their company's respective skins out of the box.
Competitive features
Camera: Mi5 vs LeTv Le Max Pro
Camera's on both the phones are pretty impressive. While Le Max has gone the traditional way and overloaded the spec sheet with details about the high megapixel count of the phone, Xiaomi has gone ahead and like most big names of the industry has looked towards real world performance in place for extra megapixels to brag about.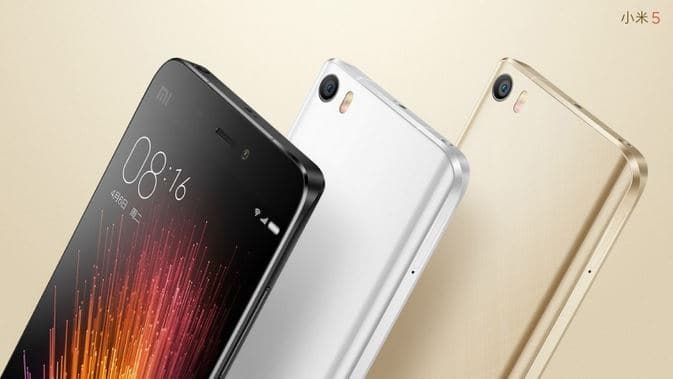 Le Max comes with an able  a 21MP sensor for the back of the phone which is expected to take good pictures and a 4MP sensor for the front while Xiaomi has sports a 16-megapixel rear sensor that uses Sony IMX298 with important additions such as PDAF, DTI image enhancements and 4-axis OIS. The front features a 4-megapixel UltraPixel camera which is also expected to better than the Le Max Pro.
Design: Mi5 Vs Letv Le Max Pro
The Le Max Pro features a bezel-less, full metal unibody design made completely out of aircraft grade aluminum which the company claims is highly durable. It also comes with the world's first full-floating glass made by Sharp exclusively for LeEco. Because of its size, the phone feels big in the hand and one handed operation is difficult.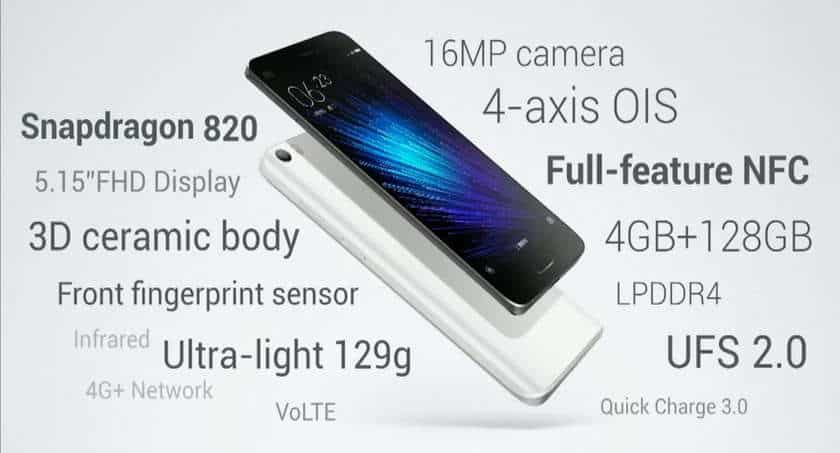 Coming to the Mi 5, it draws inspiration from the Mi Note in terms of design. The Mi 5 introduces a home button that houses the fingerprint scanner – a first for Xiaomi. The back features a curved edge with a 3D glass body. Meanwhile, the Pro variant comes with a 3D ceramic back. The front features an almost bezel just 6.95mm thick, seamless design and more curved than the Mi Note. The curved ceramic back seamlessly joins the glass on the front.
Performance: Mi5 vs Letv Le Max Pro
Bothe Mi5 and Le Max Pro have got Qualcomm's Snapdragon 820 processor, on Le Max 3GB RAM is available, whereas on the highest variant of Mi5 which costs almost the same has got 4GB of RAM, so Mi5 has got some lead ahead of Le Max Pro. In case of GPU, both have got Adreno 530. SO, I feel like Mi5 may got a little ahead of Le Max Pro in that case, however we will know better when we compare them side by side in real life situations.
Xiaomi Mi5 VS LeTV Le Max Pro Comparison:
| | | |
| --- | --- | --- |
| Specs | Le Max Pro | Xiaomi Mi 5 |
| Display | 6.33-inch display with QHD |  5.1.5-inch screen Full HD display |
| Resolution | 2560 x 1440 | 1920×1080 |
| Dimensions | 167.10 x 83.50 x 8.90 | 69.20 x 144.55 x 7.25mm |
| Processor | Qualcomm Snapdragon 820 | Qualcomm Snapdragon 820 Processor |
| GPU | Adreno 530 | Adreno 530 |
| RAM | 4GB | 3GB |
| Storage | 64GB | 32GB |
| Rear Camera | 21 MP Sensor |  16MP Sony IMX298, PDAF, 4-axis OIS and f/2.0 |
| Front Camera | 4 MP | 4MP UltraPixel |
| Expandability | N/A |  N/A |
| Battery | 3,400mAh | 3000mAh battery Quick Charge 3.0 |
| Connectivity | USB Type-C, 4G+, Wi-Fi 802.11ad, VoLTE, Wi-Fi Direct, hotspot, Bluetooth v4.1, A-GPS, GLONASS, NFC | 4G+, Wi-Fi 802.11ad, VoLTE, Wi-Fi Direct, hotspot, Bluetooth v4.1, A-GPS, GLONASS, NFC, |
| OS | Android 6.0 Marshmallow | Android 6.0 Marshmallow with MIUI 7 |
| Price | RMB 1,999 (Rs 21000) | RMB 1,999 (Rs 21,000 |
So, this was our quick thoughts about what may happen if Mi5 and Le Max Pro face on in a battle. However, we will be exploring more and find out who's' the real flagship killer, meanwhile I guess guys at OnePlus are wondering how to launch the OnePlus 3 with the same tagline and new ways to create hype. :P