Xiaomi planning for a Pre-CES event on Dec 9th in China and the invites are already released. The invite from Xiaomi is just a one-sheet teaser which has a fan in it with some chinese words, and the meaning of these words are like this: "The air is not enough, the water is not enough, no matter how good the phone, what is the use? "At 14:00 on December 9, Up in the Wind together.
Well as per these words, are we going to see the next successor of Mi4 ? recently we have seen Xiaomi's competitor Meizu launched a smartphone- Meizu Mx4 pro into the chinese market, so is it going to be the next smartphone from Xiaomi ? we guess so!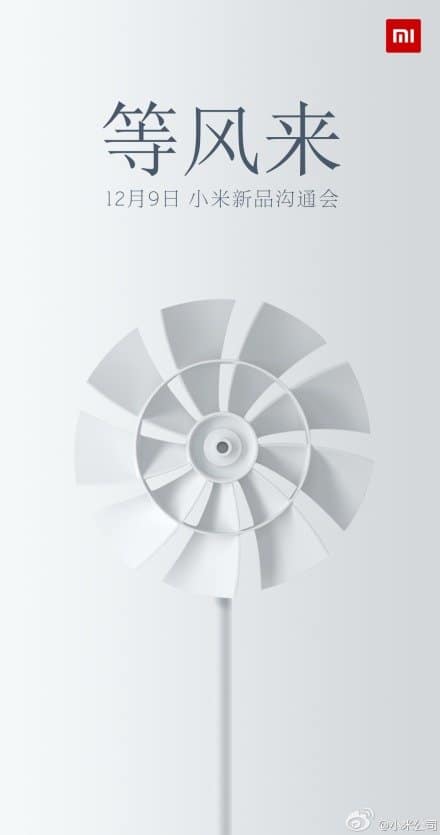 By the way, we got this invite from the microbloggers site from China to which Xiaomi sent invites for its' next big release. There in the comments we see that users are suggesting that there won't be a smartphone release on the event, it may be a new Air purifier from Xiaomi ( as the fan in the teaser suggests this)
But as per the previous leak from Xiaomi, we guess it might be a 4G tablet which is of 9.2 inches + 720P resolution + 64 bit snapdragon 410 processor + budget friendly. If it is a Xiaomi Mi4's successor it will have a 2K display, fingerprint scanner and packed with SnapDragon 810 SoC. ( as per the rumor). If we don't see the Mi4 successor in pre-CES event, we are sure we will definetly see it's launch in CES ( Las Vegas) via:GsmArena
Xiaomi also released the PSD file to make users to use them and create amazing teasers for it's event and here are some of the teasers created by users :
whether it's a Air Purifier or Mi Pad's next successor or Mi4's successor, everything will get clear on Dec 9th. Do you have any idea what will be the product that is going to be launched on Dec 9th ?