Xiaomi Redmi 1s has been one of the best economic smartphones in India. Redmi 1s is being sold like hot cakes in the flipkart every tuesday and still many users are not able to get this smartphone on hand still. We have best tips and tricks to add Xiaomi Redmi 1s into the cart (100% Working tricks).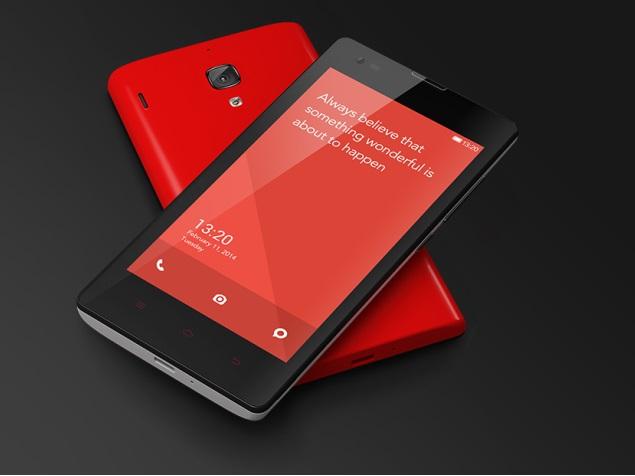 If you are techie and love playing with your smartphone to unveil its inside potentials, then it is necessary to do rooting stuff. Xiaomi Redmi 1s, major advantage is, it comes Pre-rooted and Bootloader unlocked. No need to follow hard procedures, like "How to Unlock bootloader in Moto X". It is bootloader unlocked and Pre-rooted. But you need to do some basic stuff to get access to rooting from the Recovery option in Xiaomi Redmi 1s.
How to Root Xiaomi Redmi 1s:
We have a In deep procedure posted already, "How to root Xiaomi Redmi 1s". We will add brief method of how to root Redmi 1s, because rooting is the basic thing to gain access to the source code of your device and then comes the flashing of custom recovery and flashing of Stock rom or Custom made roms like Cyanogenmod 11 for Redmi 1s.
Pre-requisites:
Please ensure to have the following aspects before we being:
-Create a manual backup of your all the data stored in your Redmi 1s to make restoration afterwards easy.
-Enable the Developer Option by going Settings > About Phone then tap Build Number 7- times.
-You must have Stock MI-Recovery 2.0.1 installed on your Redmi 1s.
-Battery level of about 75% to let the process finish without obstructions.
Root process:
To begin with the root process download the update file and save it on your PC.
Connect your Redmi 1S via USB cable.
Copy the file update.zip to the internal storage (root of internal storage, meaning the top most folder)
Disconnect your Redmi 1S properly from USB via 'Safely Remove Hardware or Eject Media'.
Boot into Mi-Recovery (for this launch the Updater app, press the menu/options button and from the menu choose 'Reboot to recovery mode')
In the Mi-recovery select and confirm 'English' for ease in selecting options.
-Select and confirm 'Install update.zip to System' which will take just a moment to flash the update.zip file.
-Select and confirm 'Reboot'
-After Reboot go to Security -> Permission and activate Root permission.
How to Flash MIUI v5 Stock Rom into Xiaomi Redmi 1s (Process to retain Warrranty)
Download necessary files to prepare for flashing MIUI ROM.

Note

Flashing a newer version of MIUI ROM doesn't need to wipe data,

but flashing an older one does.



STEP 1:

Download the latest MIUI ROM

   Download Now

STEP 2: Connect your phone to the computer, and put the ROM file to the folder downloaded_rom in the SD card. Open Updater on the launcher, press the Menu button – Select installation file. Choose the ROM pack you want to flash, and select Update now.
Select the Stock rom file and touch update, the phone will update with MIUI v5 Automatically
 Now touch the "Start update". Update will start automatically.
 When update is completed, Reboot Xiaomi Redmi 1s to reboot with new version.
Please follow the above procedure to Install Custom rom for Xiaomi Redmi 1s. Please do comment your ideas and opinions and be a fan of IGW for newer updates.