You might have used OnePlus cardboard which sold for 1 rupee or may be a Mi VR headset which is selling now for Rs. 999 but they are all based on virtual reality which relies on Google cardboard design. How about the same concept in Augmented Reality? It is what the dreamers behind Aryzon thought, and came up with a product that lets you view 3D Augmented Reality on any smartphone.
Purchasing a standard AR headsets costs more than $400, but Aryzon AR cardboard costs just $30, making it one of the first affordable out-of-the-box Augmented Reality headsets. The content you see using the Aryzon is achieved through filming or photographing directly through one of its lenses. In simple, what you see is what you get as none of the 3D effects are manipulated! As explained by the team, Aryzon give almost same experience as in a typical AR headsets. It's just like viewing holograms using a headset. So, how does it work?
Aryzon – 3D Augmented Reality Headset – Working:
Just like a standard VR headset, the Aryzon uses the smartphone as a medium. It combines the sensors data with the phone's camera which makes the software to perceive & track the surroundings accurately. Your smartphone camera recognizes and tracks the radial target image, thus creating a link between the holographic & targeted image.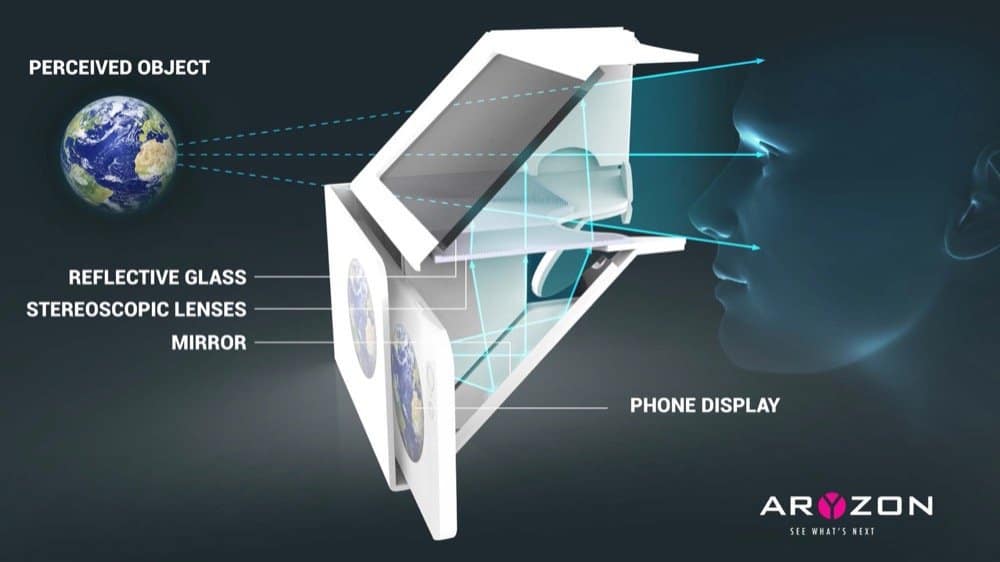 With a mirror, a light-weight stereoscopic lens and a combiner glass, the 3D image on display are brought into focus which can be viewed from any angle, thus making a vivid 3D experience. Sounds complex, but using the DIY AR headset is very simple. So, what all you can do using it?
Aryzon – 3D Augmented Reality Headset Applications:
This device lets you entertain, educate and innovate by creating an immersive experience using the surroundings. Here are some of the things you can do with Aryzon.
A perfect device to play games
You can explore the solar system in Augmented Reality
You can visualize your 3D models created in AutoCAD
You can analyze the 3D model of human anatomy
Playing flyers in e-commerce websites [if they have]
And much more. The applications are endless, and it's all about how imaginative you are!
Where to purchase Aryzon?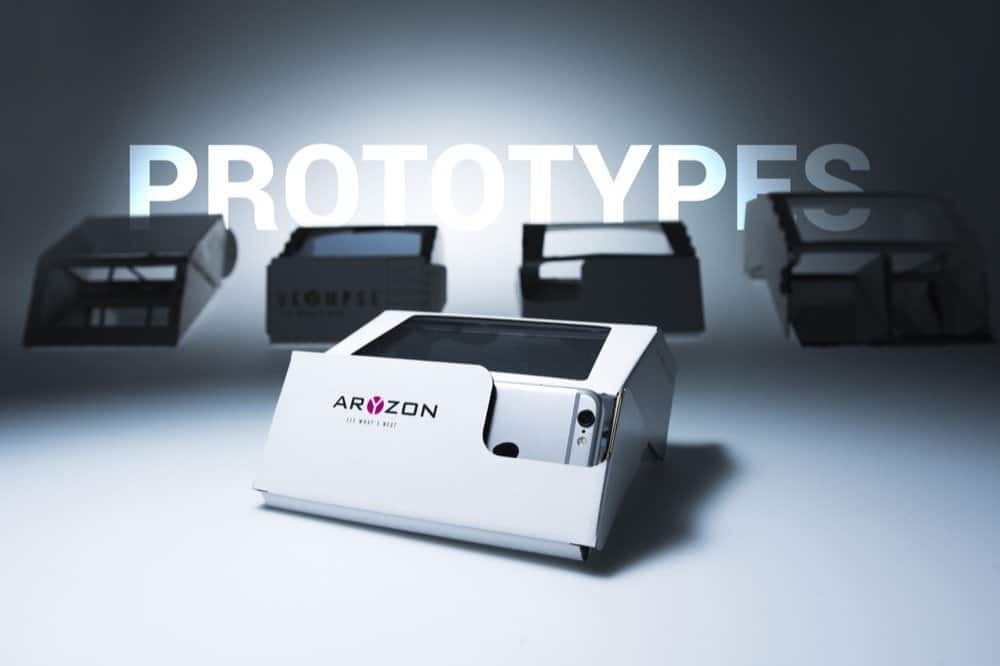 Though this DIY kit is selling for low cost, the team needs to take care of the production cost. That's why they made this project in Kickstarter as crowdfunding. They've already made more than half of their goal, and you can also contribute to the project to get yourself an Aryzon AR headset. All you have to do is back the project on Kickstarter, and you can do this by following this link.