ATI Electronics India, the exclusive OEM partner and distributor for Philips Accessories in India has announced the arrival of Philips Powerbanks and accessories in India. With this partnership, the Philips Power Banks, Bluetooth headsets, Micro USB, HDMI and Lightning Cables, Chargers and Surge Protectors will be available across the nation.
Already there are quite a few brands in India, which sells all these, but ATI Electronics has aimed towards the power banks first as it is one of the most demanded accessories and they are launching around ten different power banks, which have different capacities ranging from 2600mAh to 13000mAh. High-Speed HDMI Cables, fast charging Apple sync and lighting cables, Car & home wall chargers and Universal Power Sockets (Surge Protectors) are also some of the products that will be available in the India.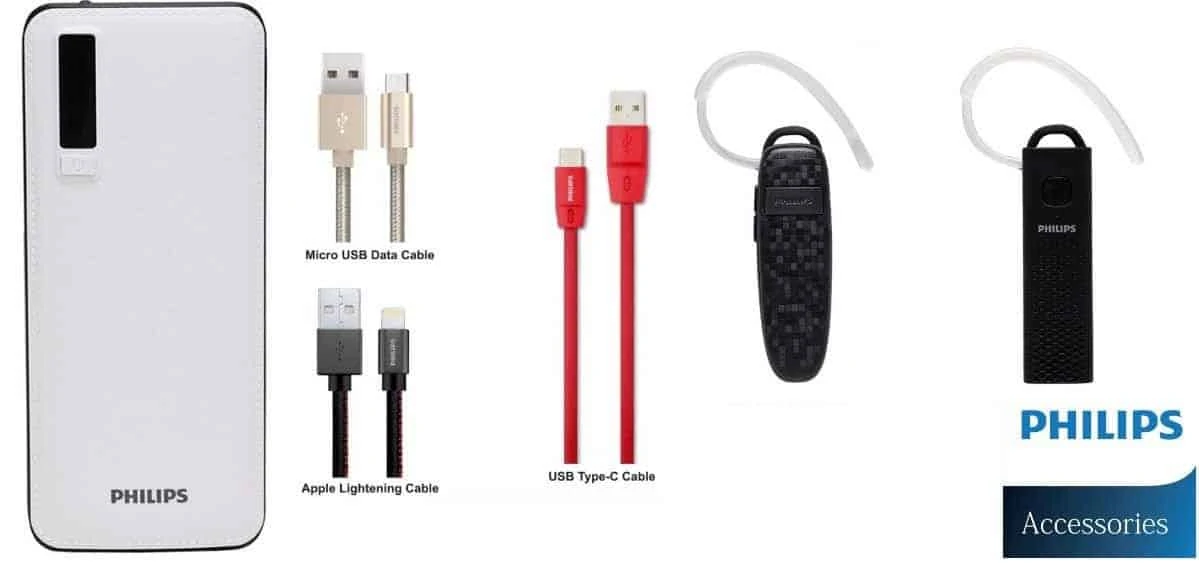 The brand is being launched in India this week and well, to get into this competitive market, they have priced their products aggressively between Rs.199 and Rs.2,999. ATI Electronics has partnered with Flipkart to sell some of the premium Philips Power Banks.
Speaking about the entry into the Indian market, Mr. Murli Manohar Jha, CEO, ATI Electronics India Pvt. Ltd., said, "India is one of the fastest growing markets for mobile accessories in the world and the second largest growing market for smartphones. The growth in smartphone sales is bound to spike the demand for mobile accessories and we fit in at the higher end of the market. The manner in which India adopt new technological innovations makes it one of the most lucrative markets for any tech BmarketsWe are proud to partner and bring Philips Accessories to India and are happy that we have finally entered this market and look forward to a great association with Flipkart."
Sharing his views about the exclusive tie-up, Mr. Hari Kumar – Senior Director, Electronics at Flipkart said, "We are excited to be the exclusive partner for the launch of Philips Mobile Charging portfolio. Philips would be a strong brand addition to the Mobile Charging space where we are the undisputed market leaders. Power Bank is a focus category for Flipkart in Electronic Accessories where we have more than 70% of the online and nearly 25% of the All India market share. As a market leader, Flipkart is continuously solving wider selection availability, affordable pricing with unmatched service levels."
ATI Electronics India is currently in the process of establishing its chain of distribution network all across India. And, the company said to us that, very soon, they will make sure that Philips Accessories are available all across India, via e-commerce sites and also via retailer network.