Honor 6X – the dual-camera phone from the tech giant Huawei's Honor division was launched early this year. With two variants – 3GB/32GB version at INR 12999 and the 4GB/64GB version at INR 15999, they have launched formidable phones to complement Honor 8 and Huawei P9, the original dual-camera trendsetters. With Huawei being one of the few brands betting big on dual camera phones, does Honor 6X live up to its name? We headed out to dig deeper.
After a few weeks of testing the 64GB variant, we figured that Honor 6X is one of the best phones available in the market that satisfies the 'all-round performance' criteria. It is a mistake to position the phone in the dual-camera segment as it is just the beginning of the story. We shall unravel this beauty of a phone in this review.
Honor 6X Review –
Design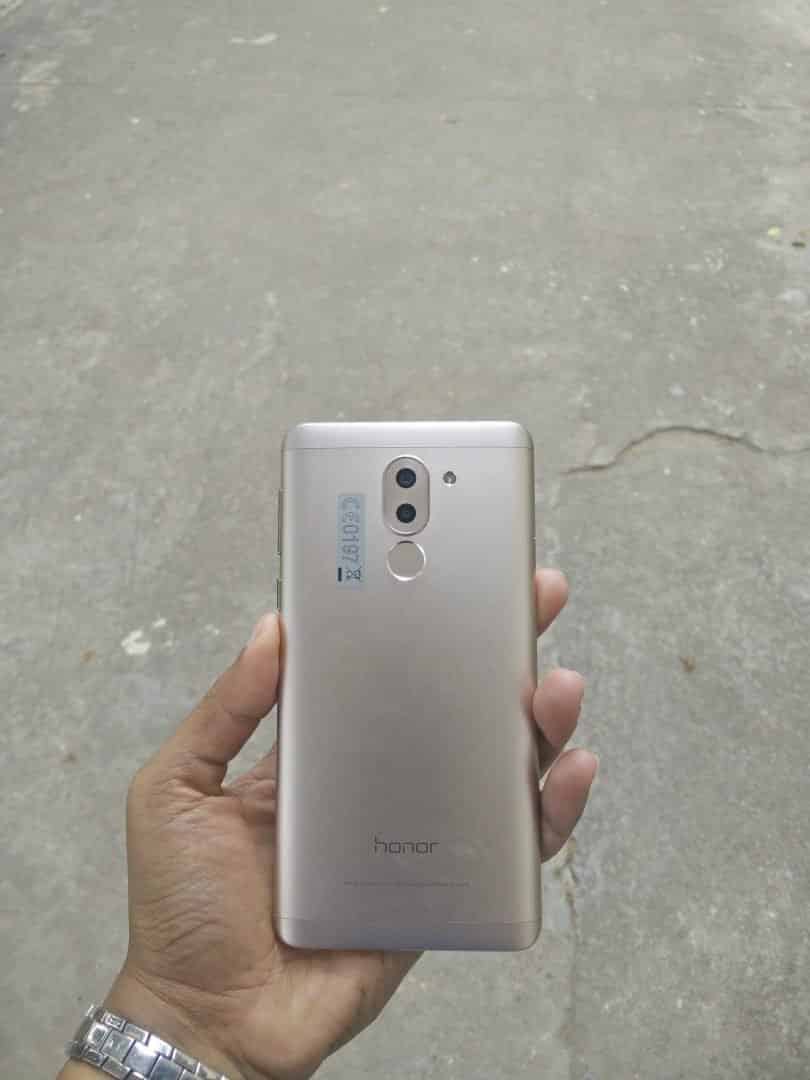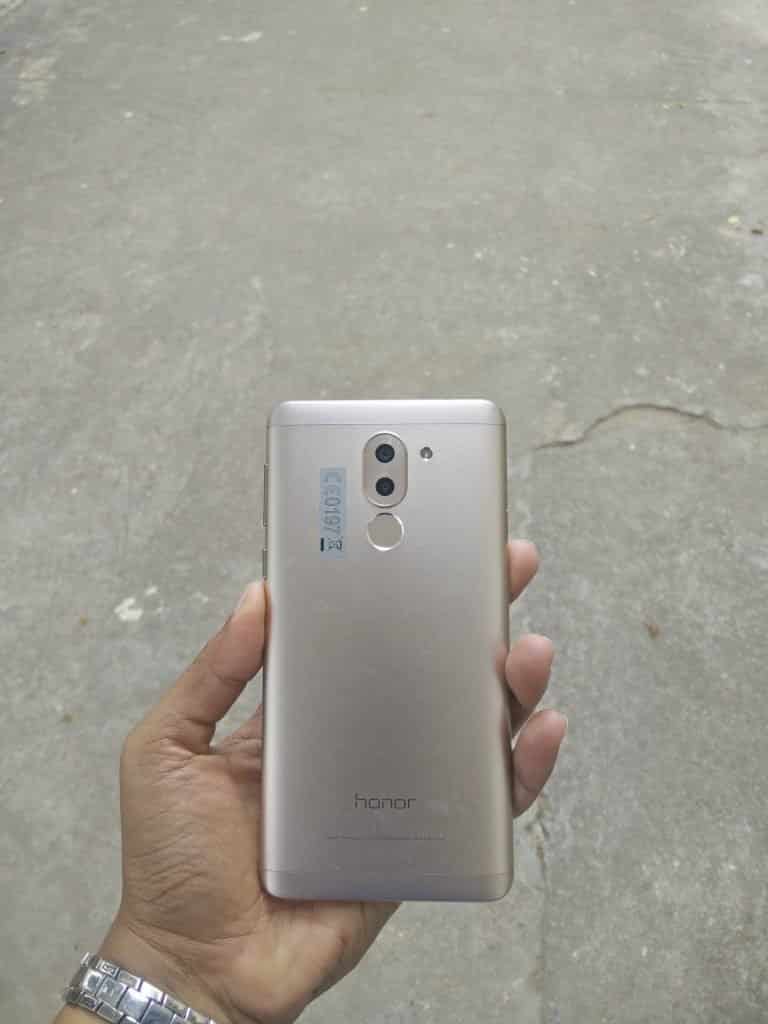 With no unibody flashing in your eye, Honor 6X has a minimalistic, simple design that keeps the phone handy and light. The corners are curved, and they taper making it comfortable to hold. The metal-clad back is slippery, and you should have a cover on. That being said, rest of the design components are as default as possible with a USB – Type B slot on the bottom and a 3.5mm headphone jack on top with the volume buttons on the side.  The back of the phone hosts the dual camera and the fingerprint sensor with no hard bumps whatsoever. In short, Honor 6X has a design simple enough for you to not be distracted and enjoy the UX and performance of your phone.
Display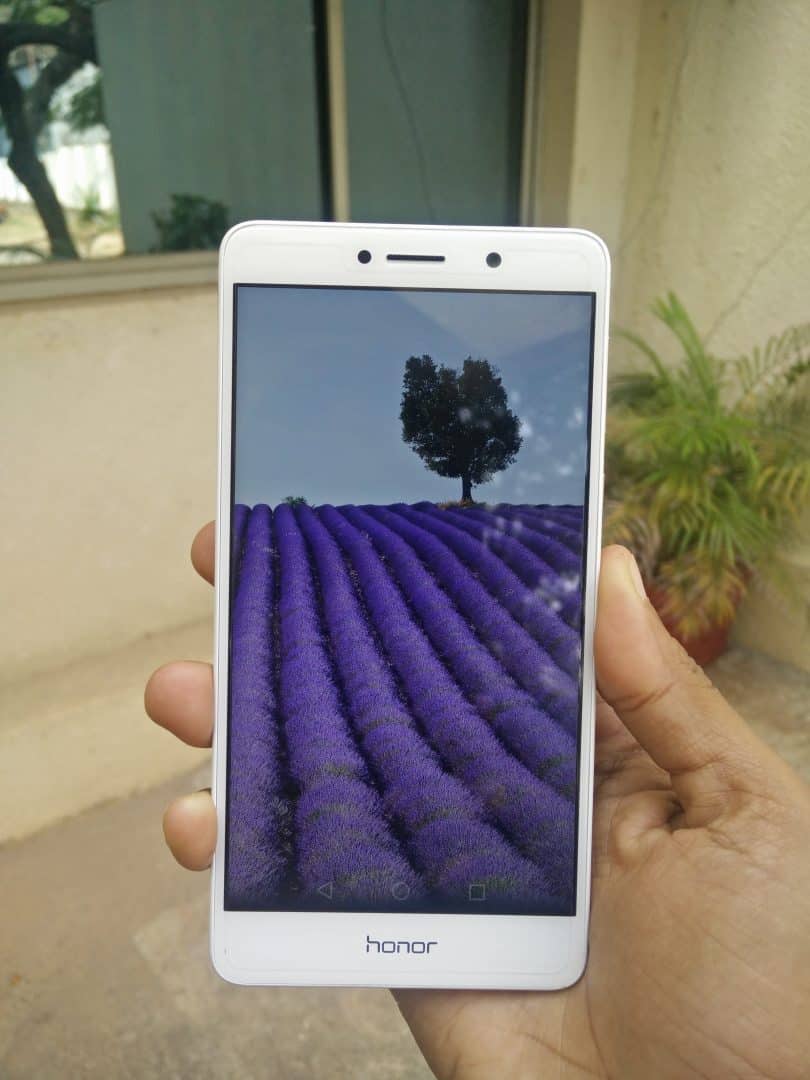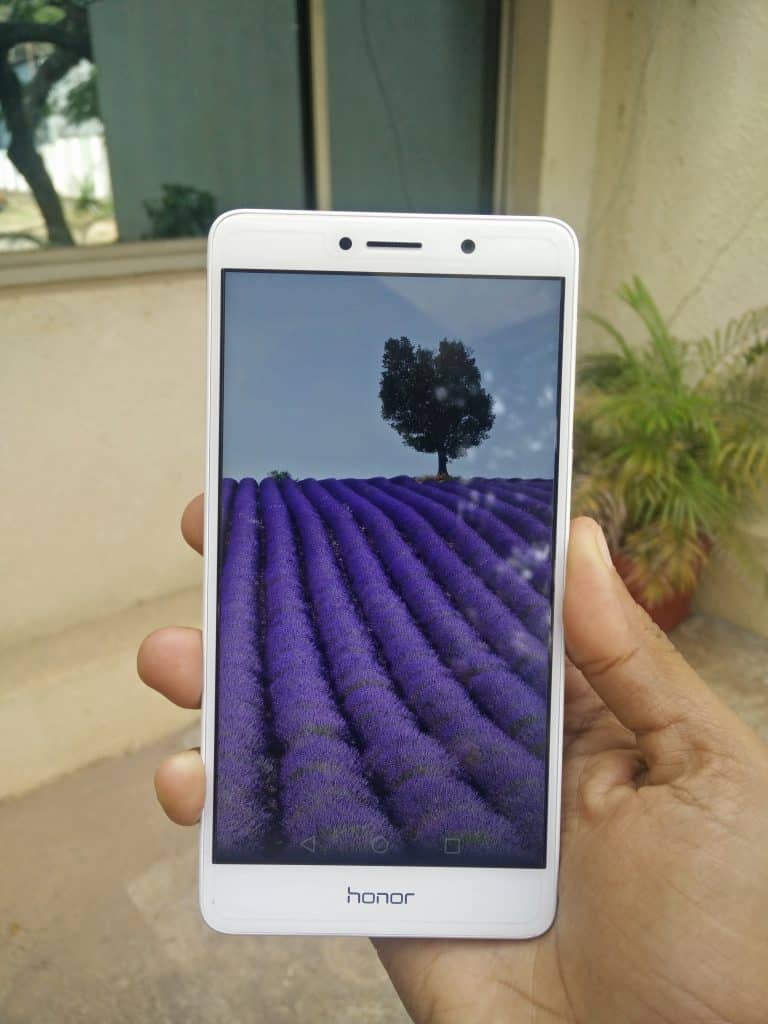 Honor 6X comes with a 5.5 inch 1080p full HD display. The screen is well lit and I could rely on the auto brightness for outdoor use. Honor has made all the right moves with the display as it is pretty accurate in representing colors. I did watch a couple of full-length movies and it stood up well. There were quite a few things that you get used to when using an AMOLED phone that you would miss here – the deep black representation and color reproduction might be slightly dull, but considering the pricing of the phone, these are minor issues that can be easily disregarded.
Software
So, here are a couple of let-downs – it ships with Android 6.0.1 Marshmallow out of the box – while phones like Zenfone 3S Max shipping Nougat out of the box. It also runs EMUI 4.1 instead of EMUI 5.0. That means, there is no app drawer and no Google integration but hey you always have Nova launcher for a workaround.  The consolation is that there is a promised upgrade to Nougat and EMUI 5.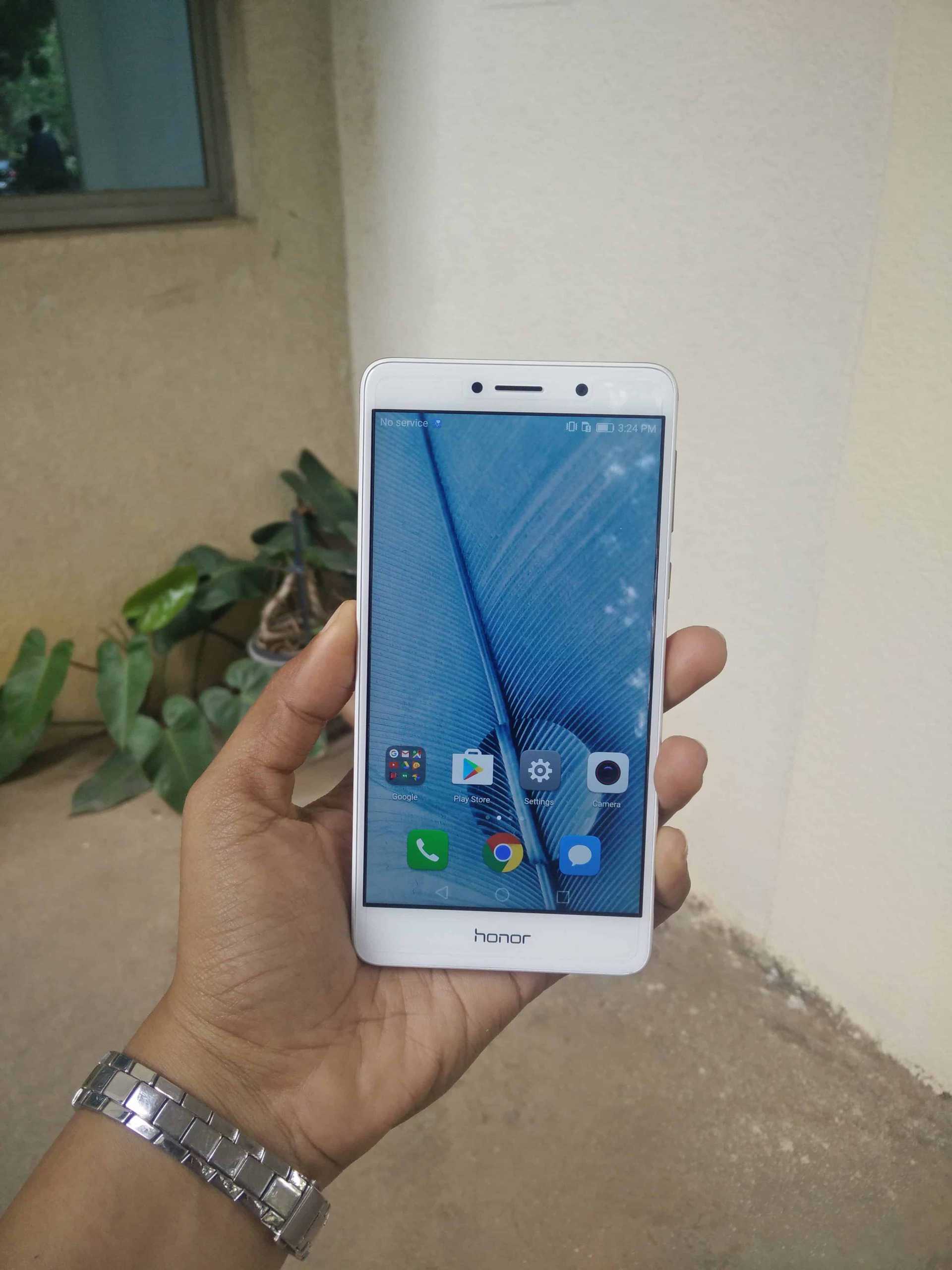 You launch the phone and you find the likes of Tripadvisor, Truecaller, Mopria print services, UCBrowser being force fed into your throat. Although the sheer number of bloatware that occupies the phone will suffocate a stock android fan, good news is that you can uninstall them.
Performance
Honor 6X uses a HiSilicon Kirin 655 CPU, a mid-range processor although modest is pretty powerful.  We ran a range of performance tests and were pretty happy with the results. It is comparable to the performance of high-end phones and is better than Moto G4 (in case you have these two head-on, this can be a decider – there were no lags in performance). Here are the results:
The phone comes with 3GB/32GB and 4GB/64GB variants and it also has options for you to add a micro SD card. The phone has a 4G with VoLTE support and the rest is the bandwagon of regular sensors.  The speakers were a bit of a let down though. A huge relief though is that the fingerprint sensor at the back is lightning fast.
Battery
The phone hosts a 3340mAh battery – big enough to last you an entire day without charging. With a full day's use(8 AM -11 PM)  with Wi-Fi and data on intermittently, the phone still had 15% left. Thankfully, the 1080p display with a 4GB RAM would help conserve battery for when it is required. With no Type-C slot and no fast charging, charging it would take a while but isn't a deal breaker. There are quite a few options to optimize battery and to extract the last bit left when it's absolutely necessary, and hence there are no complaints on this front.
Camera
The USP of the phone is its dual lens camera –  a 12 MP lens and a 2MP secondary lens mostly used for post processing. The camera comes loaded with a lot of options ranging from wide aperture mode, macro shots, night mode, pro and beauty mode. With inbuilt effects, one might have a handful of options to play with.
Here are some of the auto mode images for you to see for yourself: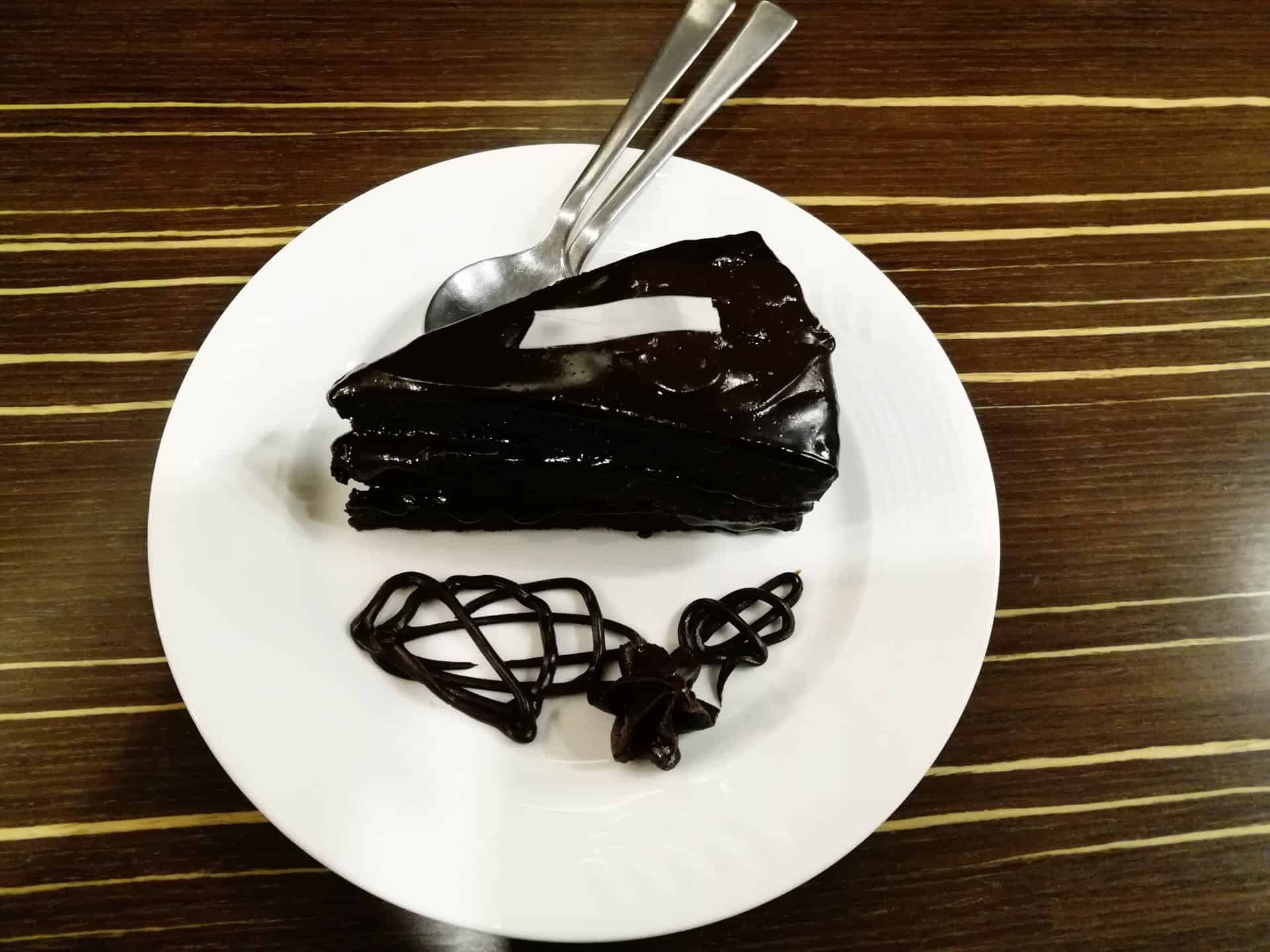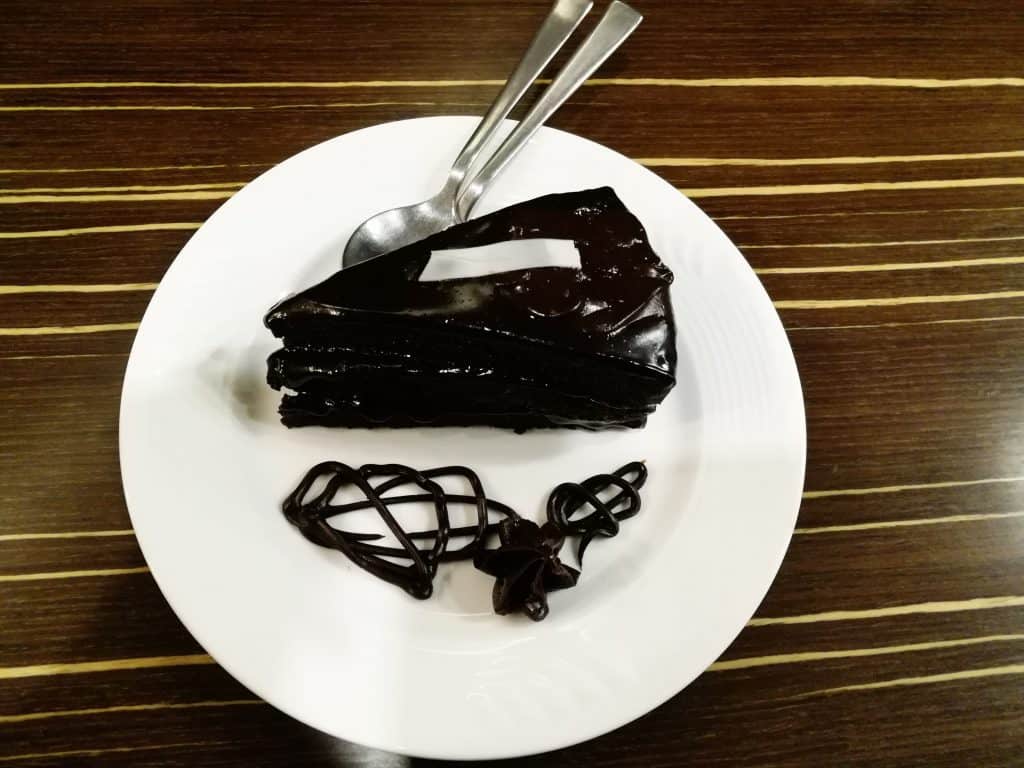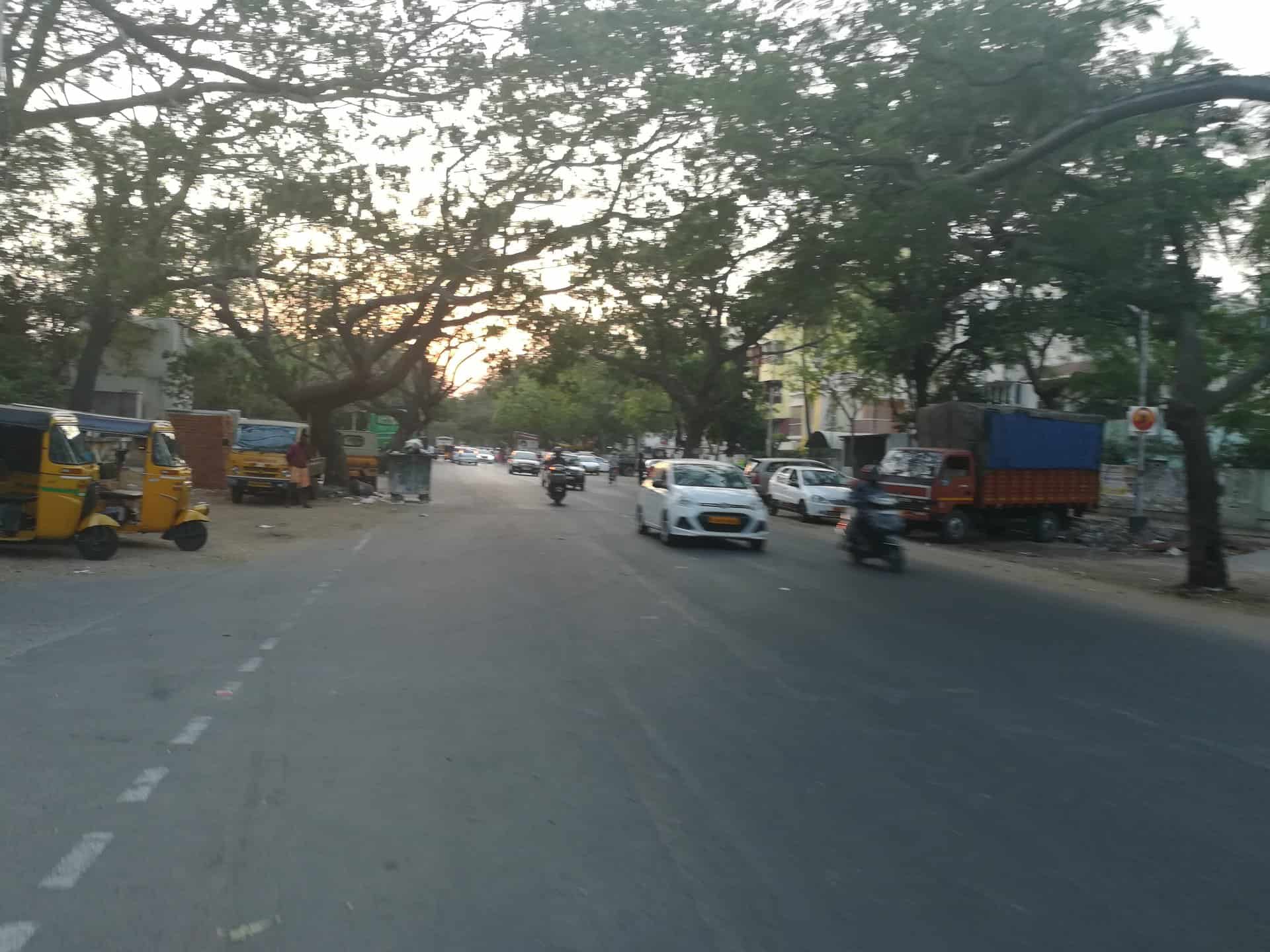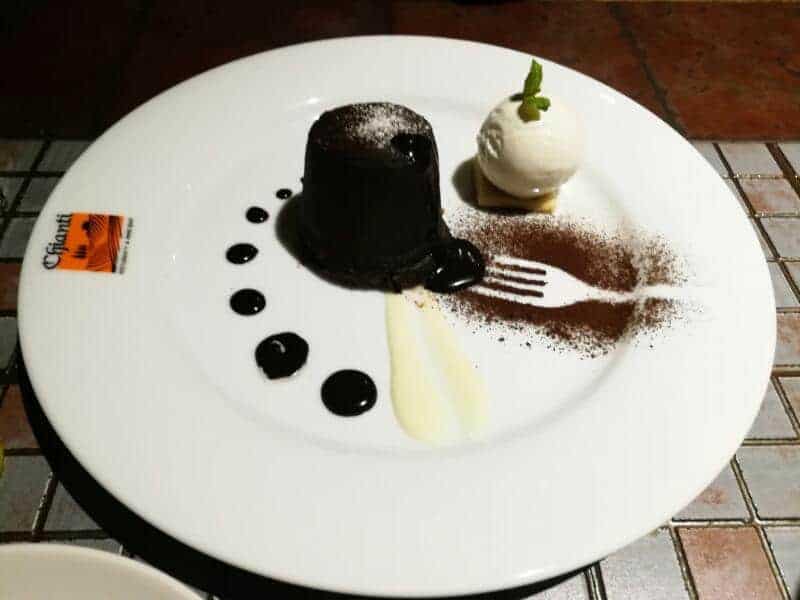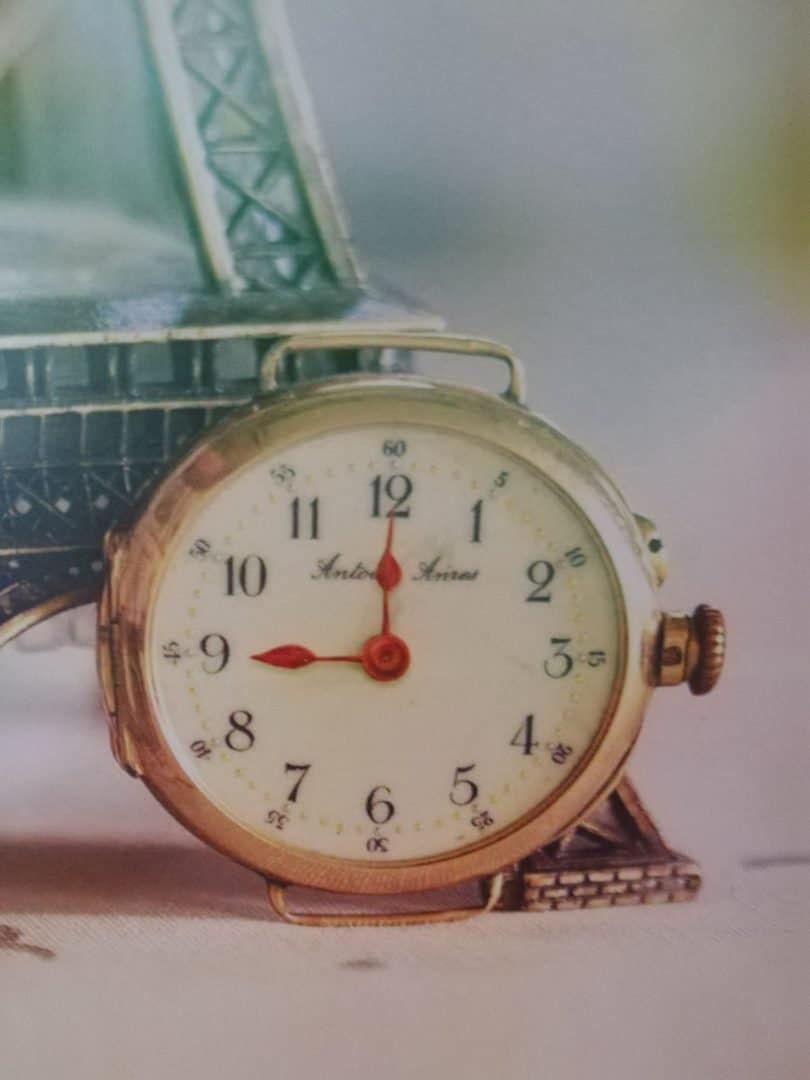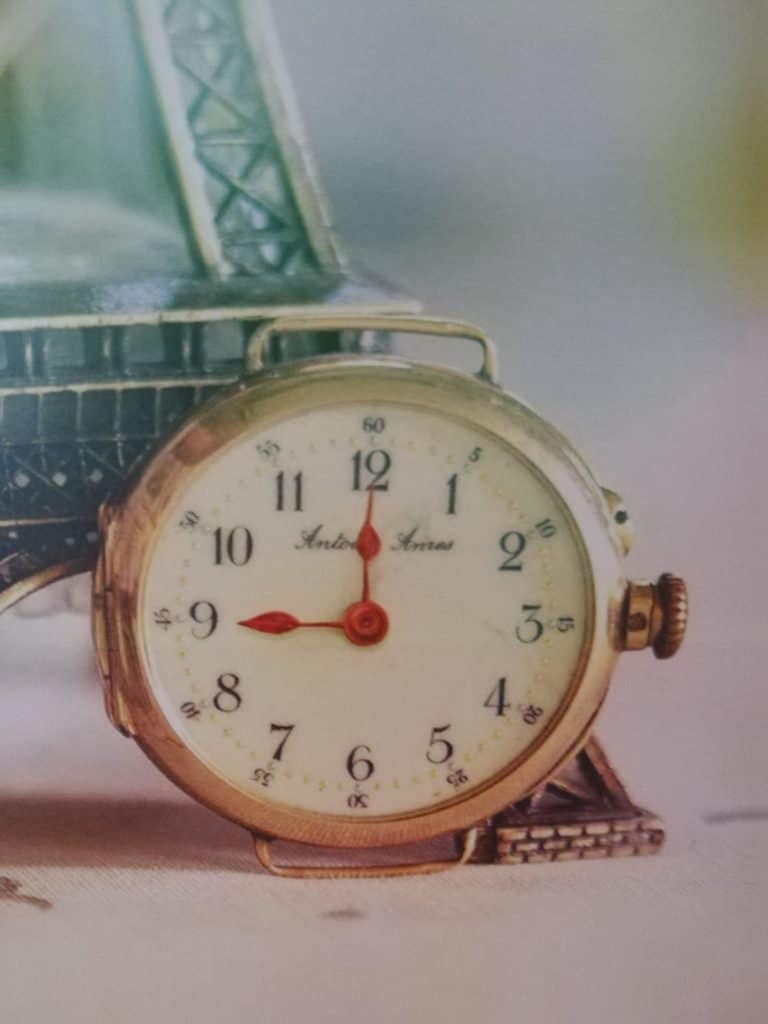 The HDR pictures came out crisp and clear with a clear depth of field.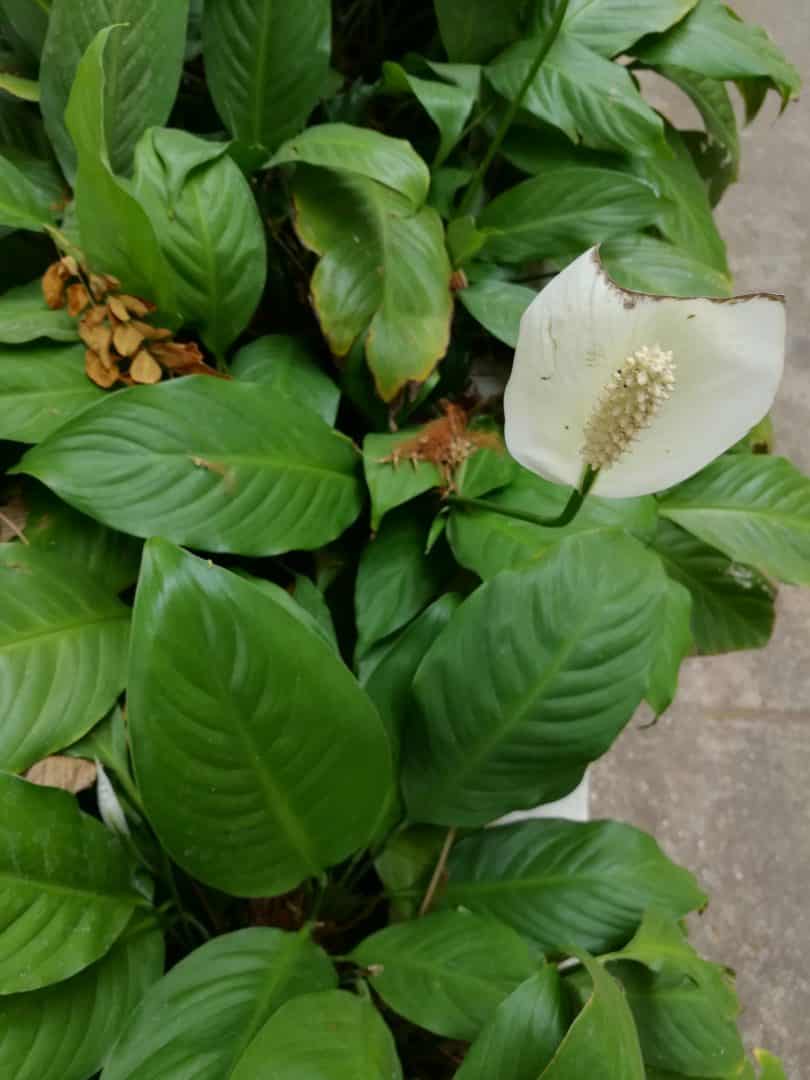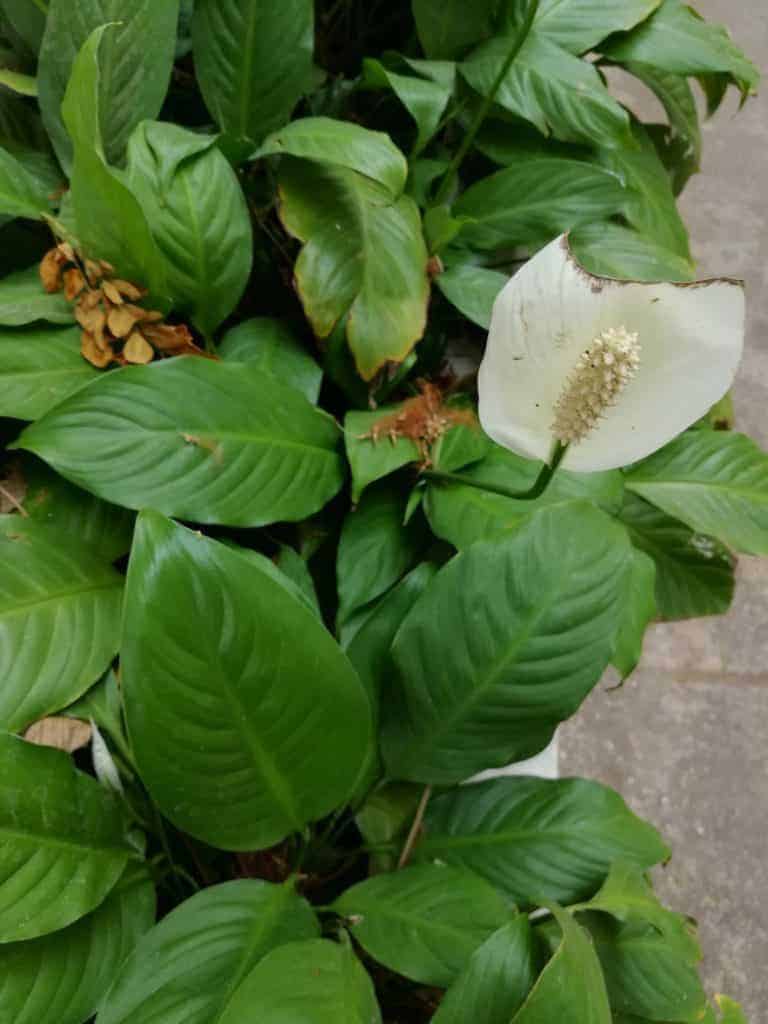 The camera effortlessly captures light trails such as this: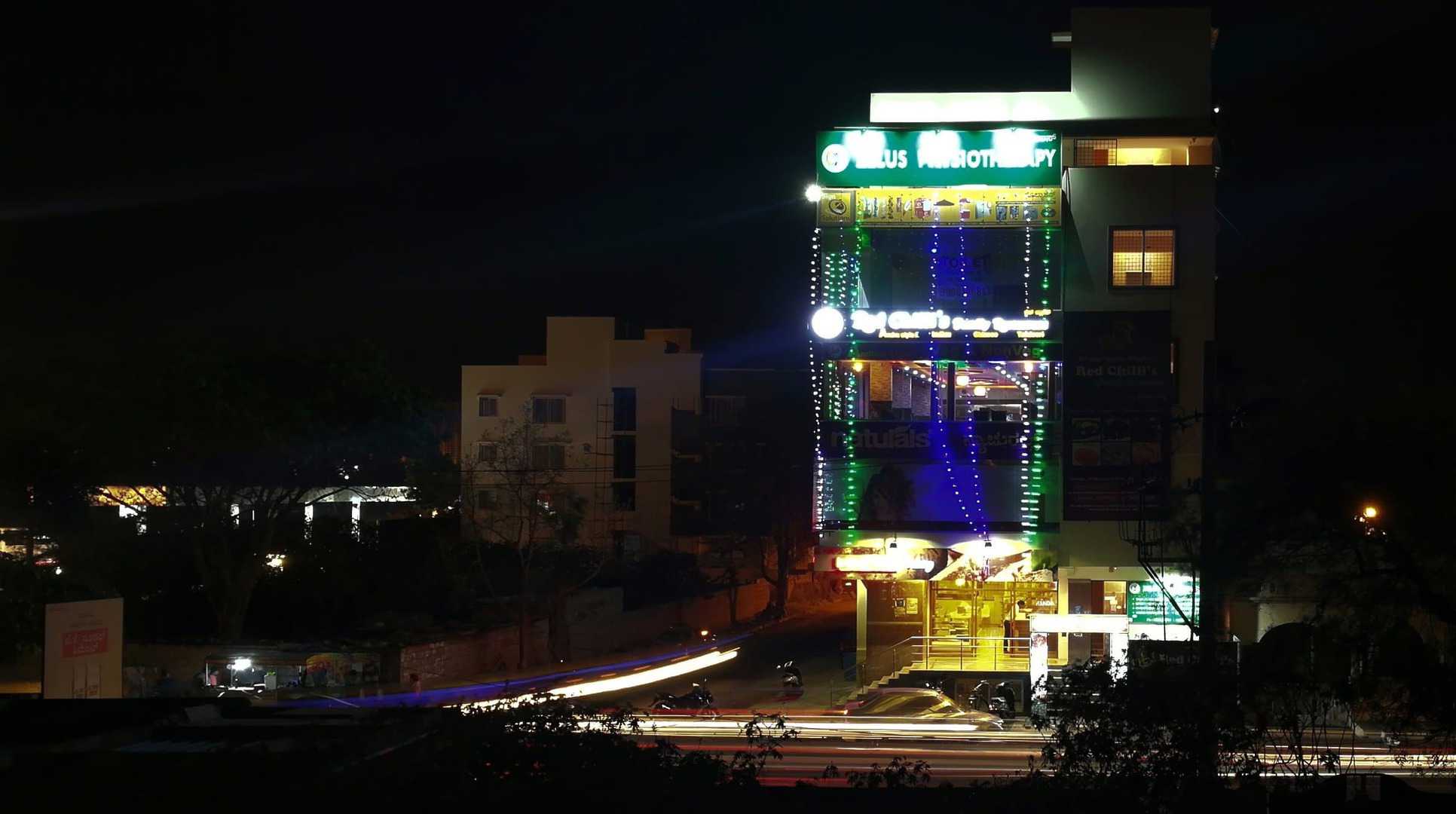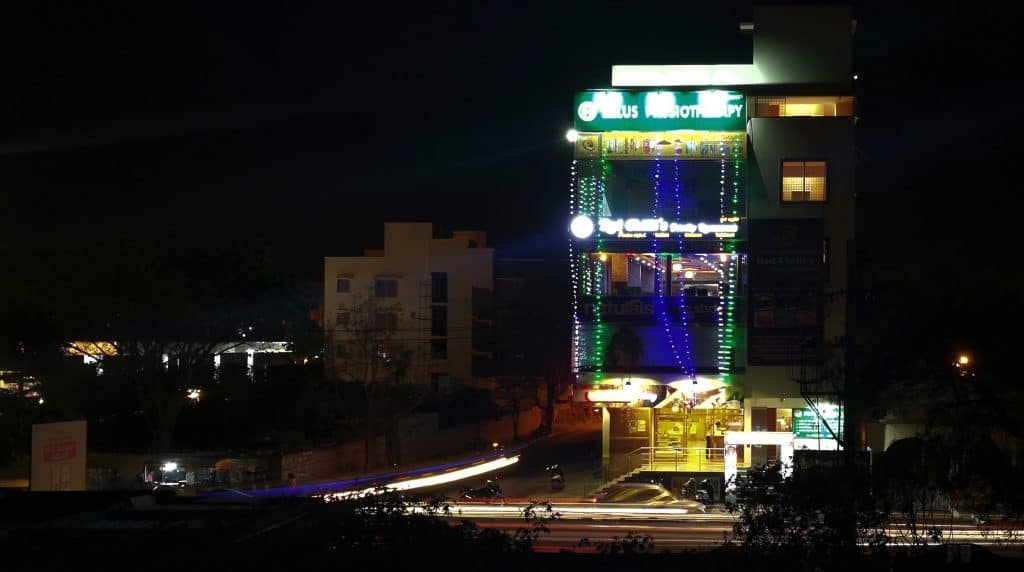 A quirky good food mode for all the foodies out there:
You can refocus after capturing an image. You can also selectively add colors through the native camera app.
Night mode pictures: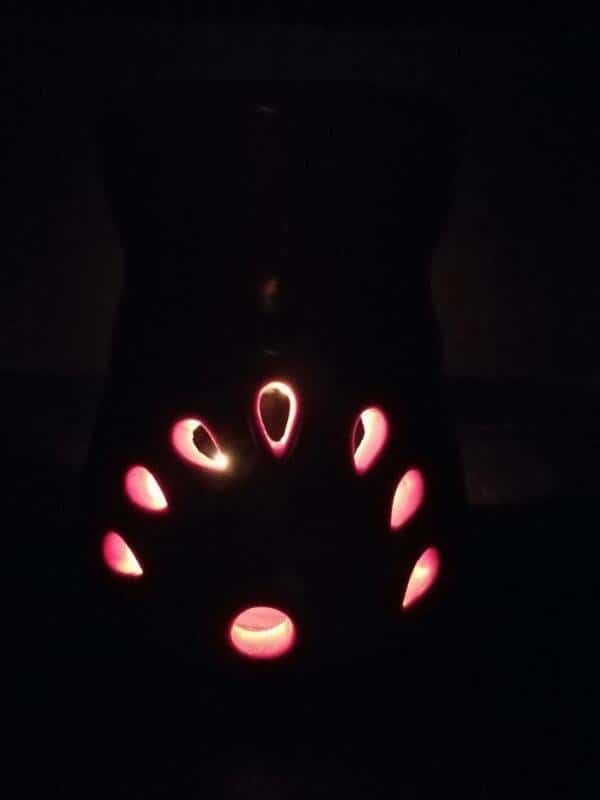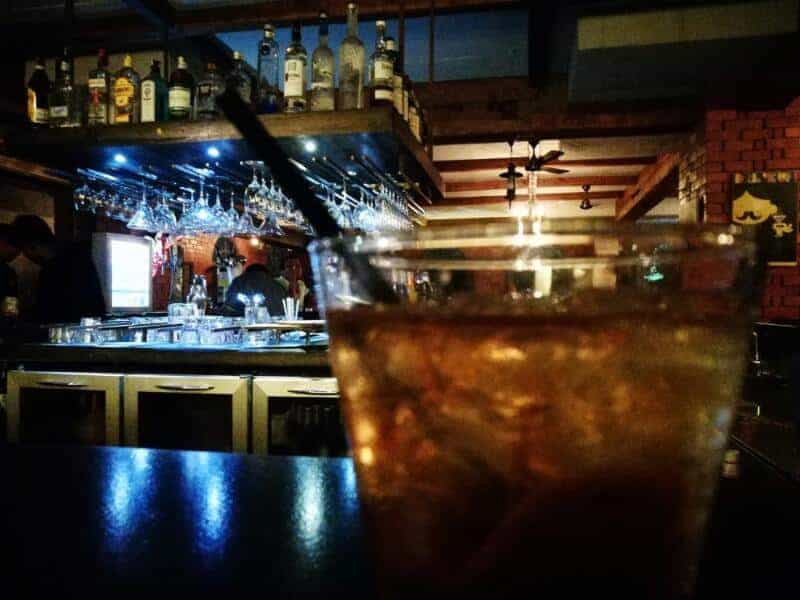 Honor 6X is an all-rounder that clearly performs well and Honor has done a great job in delivering a mid-range phone without sacrificing any one parameter in particular. An impressive camera, decent battery life, minimalistic design and above average performance makes it one of the best phones to buy if you are looking at a budget of ~ 15K.
Pros
Camera
Fingerprint sensor
Performance
Battery life
Cons
Although there aren't any major cons that we see:
Conclusion:
An all-round performer which would definitely be worth your money. If you're looking at a phone ~15K that won't disappoint you, lay your hands on Honor 6X.