Many of us use a smartwatch, but well they all kinda have a similar look and there seems to be a static image that is set in our minds regarding smartwatches, as well as for traditional watches. But, this is going to change soon as a new player enters the game. Keeping the requirements of the smart, stylish and trendy customers in mind, Conzumex Industries Pvt. Ltd. an exciting consumer tech start-up that designs, develops and sells consumer electronics launched their luxury hybrid smartwatch, Muse, on Kickstarter called Muse Hybrid Smartwatch. It is a fusion of tradition, innovation and modern technological advantage, which will let users have smart features when they need while maintaining a stunning outlook.
Commenting on the launch, Mr. Sai Prasanth, Co-founder, Conzumex Industries Pvt. Ltd. said, "Keeping the smart and connected consumers in mind, we have come up with this trendy, smart and intelligent watch that caters to their needs of fitness, food, and personal finance on the go. Muse Wearables comes with a battery that lasts for over a year, reducing the hassle of charging every day; thus, giving consumers an unparalleled experience at an extremely affordable price."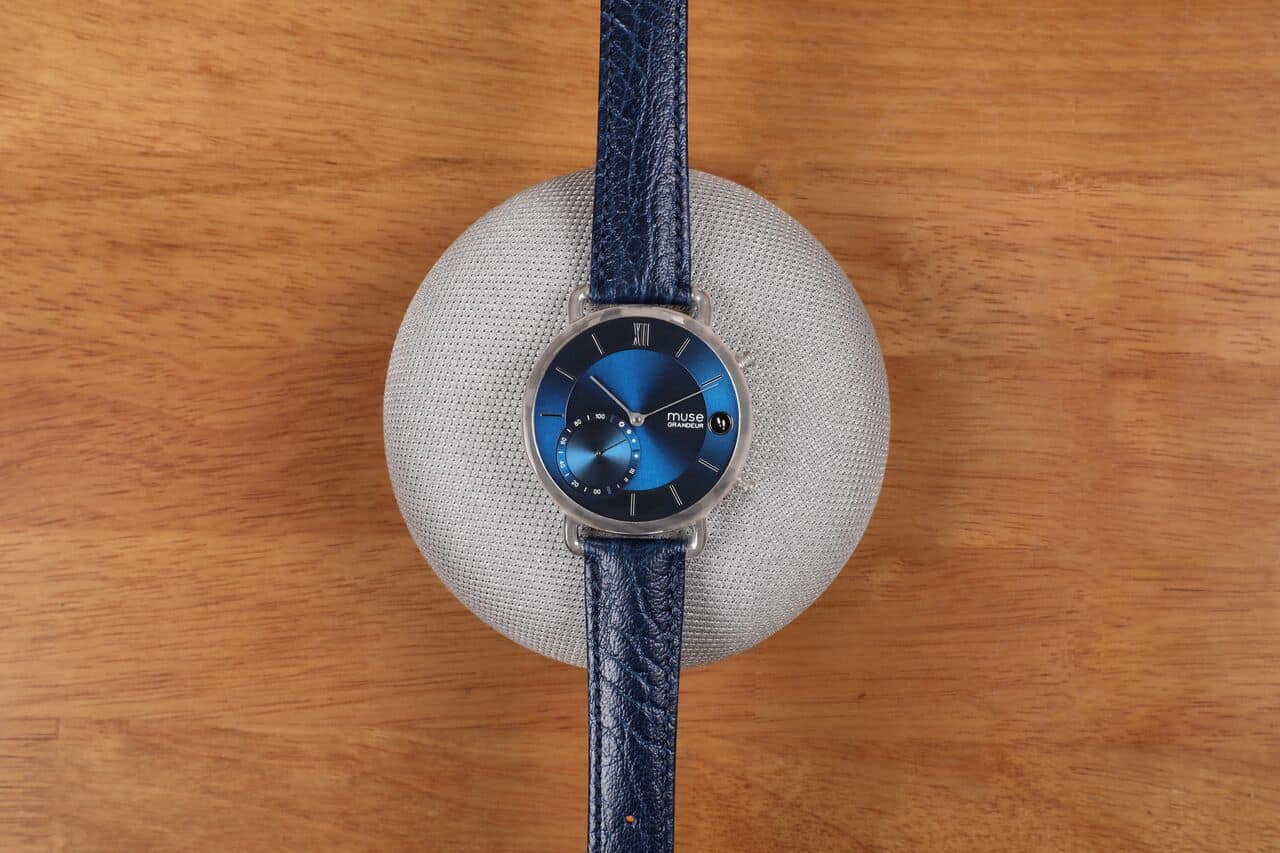 The Muse Hybrid Smartwatch has various features like smart alarms that wake you up with a gentle vibration, it tracks different types of activities as well and can show your progress. It has got NFC connectivity as well using which users can pay at a payment terminal. Now, these are some of the features that are pretty standard for most smartwatches. But it packs more features like it has got UV alerts built in so that you know when you shouldn't be sunbathing for a long time and stay indoors. The Muse Smartwatch looks like a traditional watch, but smart enough for sure.
Muse Hybrid Smartwatch syncs with your phone via the Muse App, available for both Android and iOS. The app is simple and easy to use with smart chat like interface which offers data as well as intelligently provides suggestions, and hence, working as a personal coach. In terms of battery life, which is one of the biggest negative points of a smartwatch, the Muse Hybrid Smartwatch is way ahead of others, offering a battery backup of up to 12 months!
As per the company, their patent regarding Smart Movement Technology is yet to be patented and what it does is that it combines the functionalities of Swiss Micro Motors to smart electronics. The Chrono subdial is changed to activity meter while the data window was changed to a notification window so that the traditional watch face look can be maintained while incorporating smart features.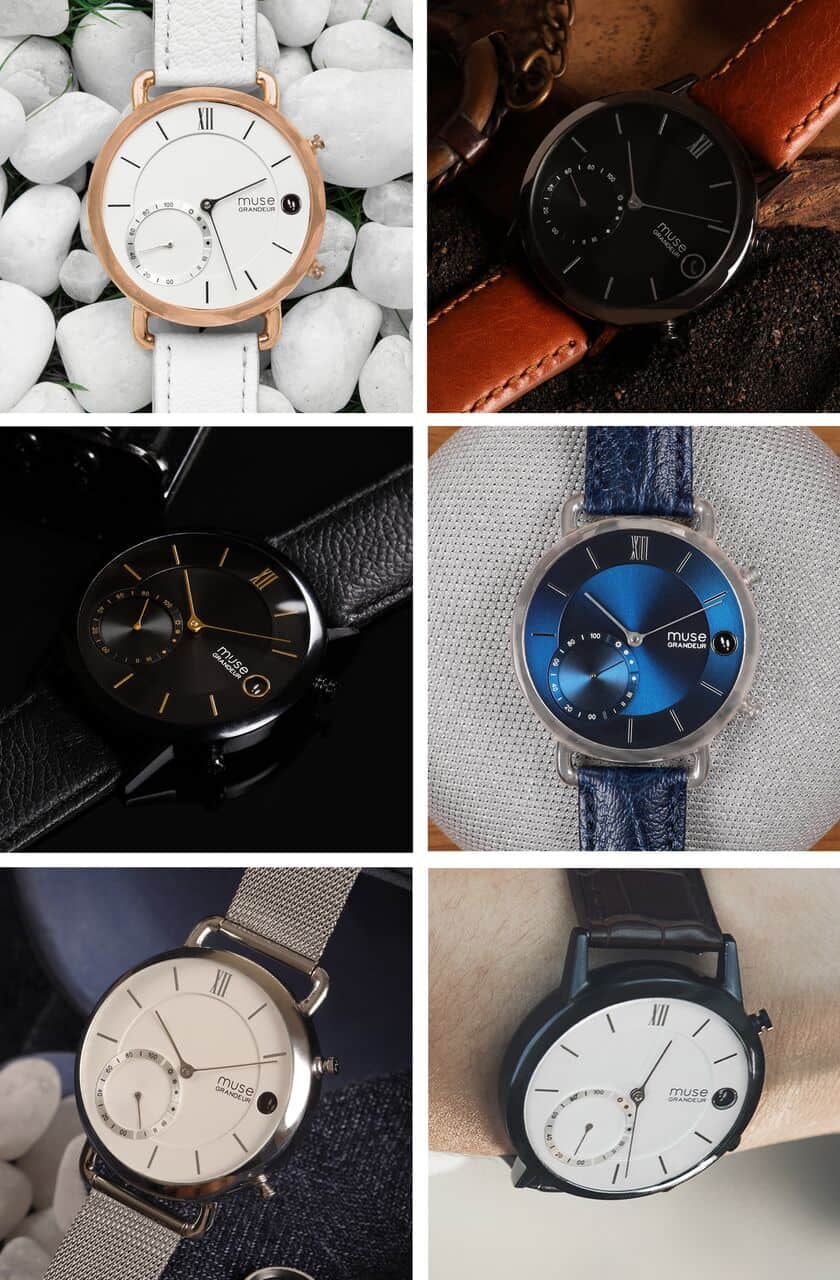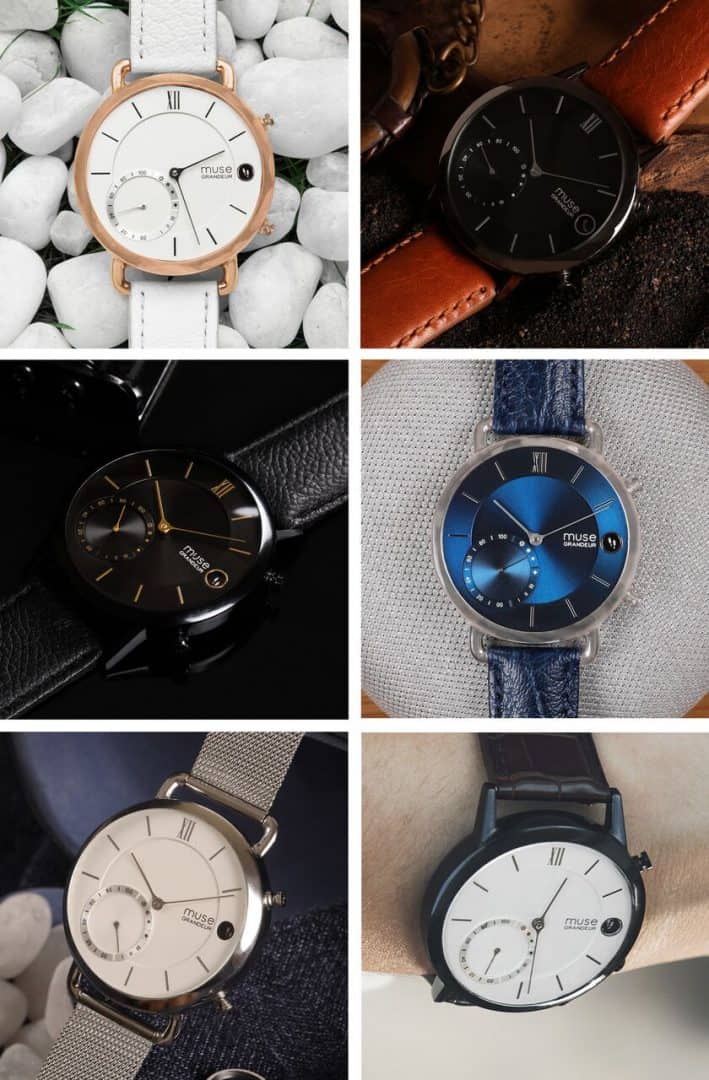 The Muse Hybrid Smartwatch would be available in two main collections- Minimo and Grandeur, whereas there will be 16 variants under each collection, and there will be 2182 units of watches made under any variant.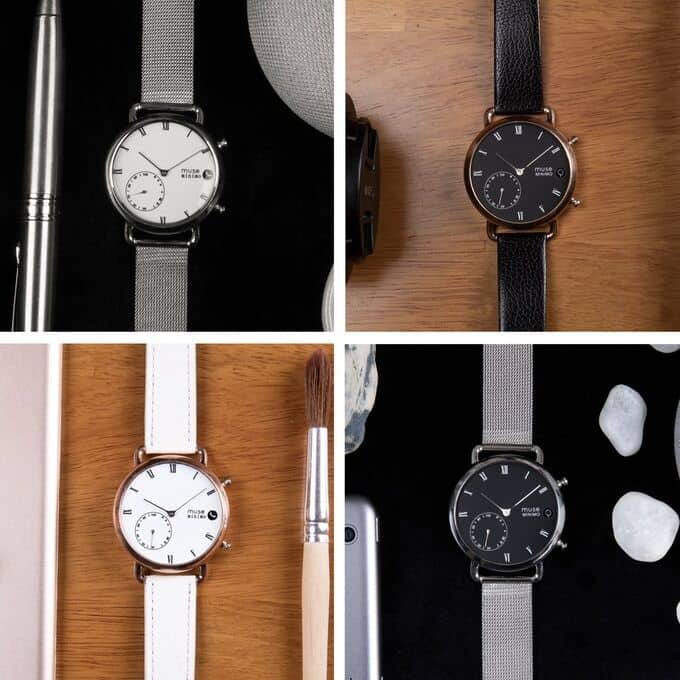 It is already launched as a Kickstarter campaign and has already reached their goal of $25.9K in just 8 hours. They've extended the goal, and you can pre-order it from $134 onwards.