What should you call a box which is locked, and written on the box is 'To be opened on 23rd May, 2016'. Mystery Box, Pandora's Box? Asus is getting ready to surprise everyone with something that will be unveiled on 23rd May. There is no information or instruction to unlock the box, but probably it may be a new Zenfone, as far as I can guess from the size of the box.
It may be a new Zenfone or Zenpad or some accessory. There are a few updates showing the box, but no one knows what's inside it.
https://www.instagram.com/p/BFeFY5vA5CaLAQ8_v-7QszjFTZ3ws_dokoZRVE0/
https://www.instagram.com/p/BFeE1OQLKb5/
Also, on the box there was a URL to the product page, which shows no information regarding the product.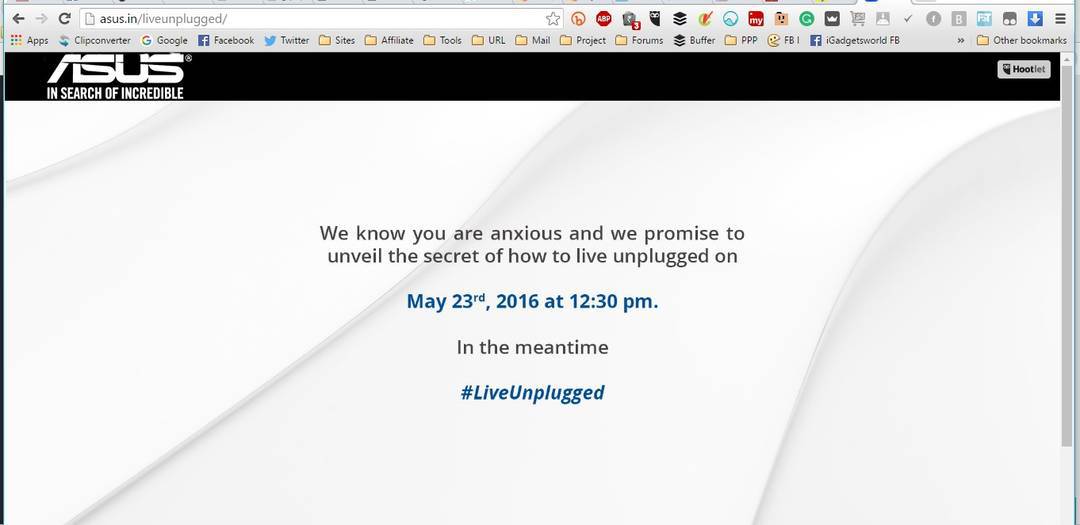 So, let's wait for May 23rd and see what Asus has got for us. Meanwhile join us on Facebook to get all the updates about the mystery box and the upcoming product, may be you will see a new Zenfone or Zenpad or may be some accessory.