OnePlus 2 – the Flagship Killer of 2016 has been launched recently on the World's first VR Event for the product release. Previously there were many leaks on the smartphone and the official OnePlus team had also started revealing all the flagship specifications.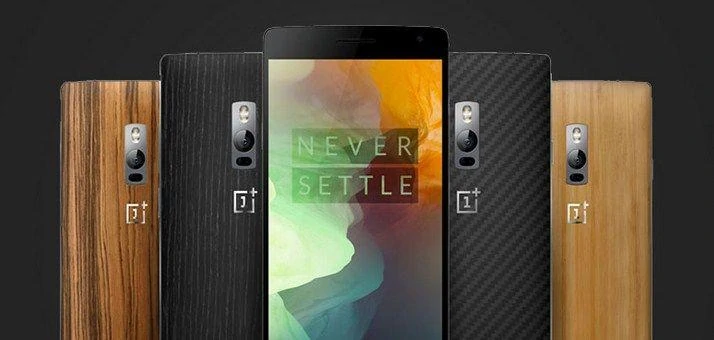 Finally it was released back in July 27th and the team behind the flagship were very clear that they are targeting the market share in 2016 but not in 2015, that's why the new flagship is dubbed as "The Flagship Killer of 2016". This made us to think that there may be another  flagship coming from OnePlus this year & for everyone surprise few of the reports on this also confirmed that OnePlus is heading to launch a new flagship later this year before Christmas Eve.
Millions of people have already enrolled for the invite but it looks like the invite system is vulnerable. A Software engineer by name Jake Cooper has posted a method using Python script which will let you hack the invite system and throw your position to forward. In the example, he showed his position moved from lakhs to thousands. Hope the OnePlus team will fix the issue soon.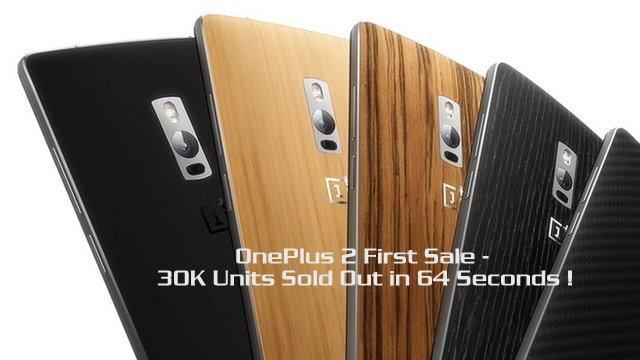 Why I am talking about all old things now ? Because OnePlus 2 first batch units was sold out in record time in China. The sale went live today and 30K units of OnePlus 2 were in stock. Merely in 64 seconds all the 30K units were sold out. This proves the domination of the new flagship over other flagships.
Few things to be noted: It seems that the users in China doesn't have to wait for invites and they can purchase whenever there's a stock available. Even before the release OnePlus Officials confirmed that the inventory is huge this time compared to the 2014 flagship. So it won't be like a pearl in stones :)
So only 30K winners this time. What about the others ?
The first sale for OnePlus 2 in India will be on August 11th ( Need an invite) and it's a known fact, on the same day the second sale will go live for Chinese users ( No invite for them). So next week we'll be knowing the effect in India :) Hope it will be same as like in China. Already most of the reviews on this new flagship are almost positive but still we can't confirm whether it really reached the #Hype or not before testing it by our hands.
We're trying our best to bring a review on OnePlus 2 before the sale :) Stay tuned for more !