Samsung launched Galaxy Alpha in India which is the thinnest Android smartphone from Samsung upto now and also in Galaxy series smartphones, the launch event is still going on and twitter is flooding with #GalaxyAlpha hashtag
Updated now : Samsung Galaxy Alpha is priced around Rs. 39.990/- which is perfect price in order to give perfect competition for Sony Xperia Z3 and Xperia Z3 compact which was launched 2 days back with a higher price tags around 52k and 45k. Earlier this week Samsung also confirmed it's going to launch Galaxy Note 4 soon in 140 countries during World Tour in Seoul.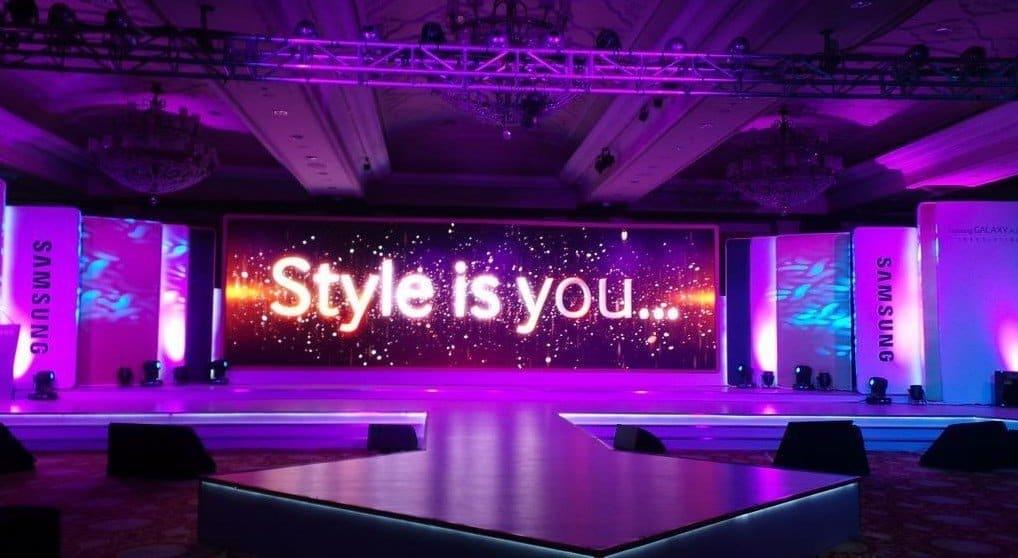 Galaxy Alpha will be available in India from the first week of October and it is available in 3 colors : Charcoal Black, Dazzling White and Frosted Gold Colours
Airtel made a special offer for the Galaxy Alpha buyers, it is offering 5GB 4G data for the Samsung Galaxy Alpha users to make them download and enjoy everything in 4G speed
Recently we published the slimmest smartphone in the world , now this Galaxy Alpha is the thinnest Galaxy smartphone from Samsung and there is no doubt in it!
Here are some of the tweets from Samsung Mobile India (@SamsungMobileIn) showing the launch event pictures
Yesterday samsung confirmed that Galaxy Alpha will be going to launch today, and for the fans and followers, this is the first tweet it made, in order to grab attention among the users
And here is the tweet showing the launch of #GalaxyAlpha in India
And here is the Actress Lara Dutta launching this slimmest Galaxy Smartphone with SK Kim & Asim Warsi
This Samsung Galaxy Alpha's display is very brilliant and it's of Super AMOLED touch screen
And here is the final confirmation regarding the price and launch date of Galaxy Alpha from Samsung Mobile India
we are coming with full review of Samsung Galaxy Alpha soon! stay tuned!