There is a new rumor confirming that Samsung will release it's Galaxy Note 4 on September 15th, Earlier June the rumor was like this, Galaxy Note 4 might release into stores on September 25, but the new rumor as per AndroidAuthority suggesting that Note 4 will be release on September 15th.
This rumor is based on blackout periods in September month, In September the Employees in Samsung have 2 black out periods (sep 3-7. Sep 15-28), on which they can't take PTO (paid Time  Off), but we all know that these blackout periods are made, if there is any grand release of their new smartphone or gadget or device.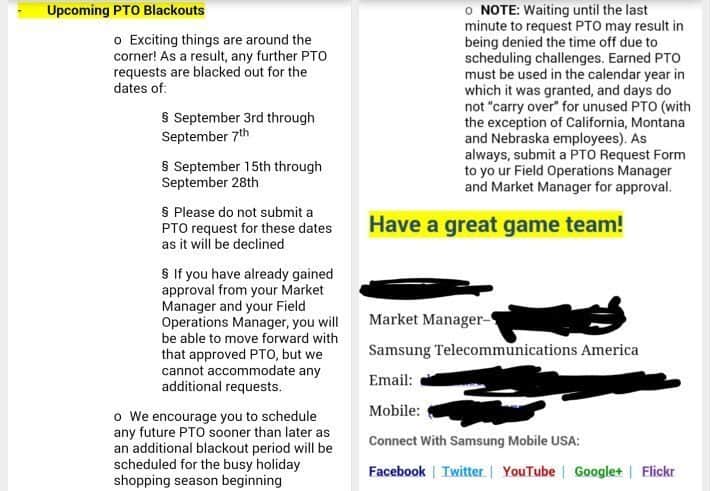 So the rumor suggesting that during the first black out period, Samsung Galaxy Note 4 will be unveiled that is on September 3, and during the second blackout period that is on September 15th, Galaxy Note 4 will be released into smartphone market
Last year (2013), Samsung revealed the Galaxy note 3 on September 4 and released into market on September 25th, but we already know that Apple is trying to launch it's iPhone 6 on September 9th, and this may make Samsung to release their Galaxy Note 4 before the launch of iPhone 6 in order to give a good competition,
Specs of Samsung Galaxy Note 4 (rumored):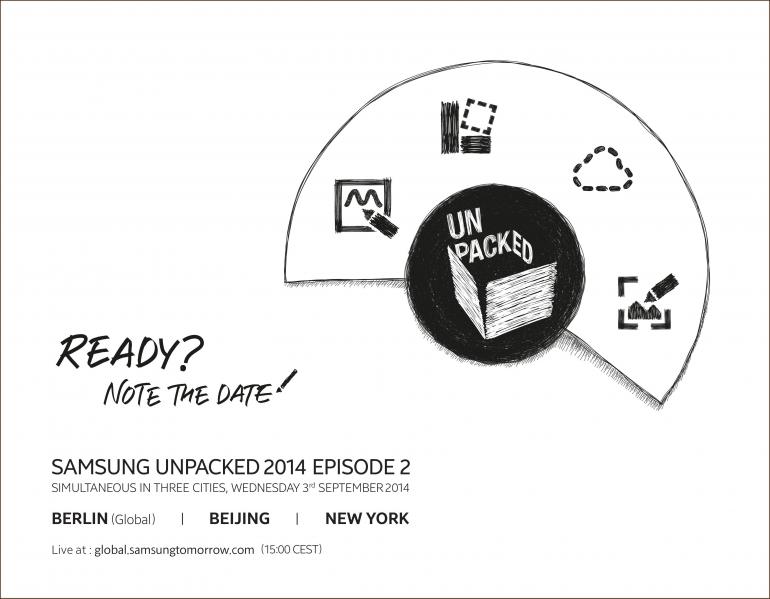 A 5.7 inch 

Super AMOLED capacitive touchscreen with 1440 x 2560 pixels resolution

Corning Gorilla glass 3 protection
RAM is 4GB, Internal storage varies with 16/32/64 GB
MicroSD card slot available , expandable upto 128GB
16MP primary camera, 2MP secondary camera
Powered with 

Qualcomm Snapdragon 805 chipset

Runs on 

Android OS, v4.4.3 (KitKat)
and still many more specs you can expect in this new smartphone cum phablet !!
We have seen how Samsung galaxy s5 became a disaster, and we are hoping Samsung might get hit with it's new Galaxy Note 4 and might give a good competition to the upcoming smartphones like iPhone 6. HTC M8 etc !!
source: AndroidAuthority