A perfect camera is achievable today thanks to the large number of choices that companies are putting at your disposal. Better yet, your ideal camera is already available on the market, and it also fits your budget of under $200. Today, we'll tackle the features of the top 5 best cameras under $200. If you intend to leave the safe zone guaranteed by your phone camera and enter the real world of photography, check this out!
Top 5 Best Cameras Under $200
Canon PowerShot SX410 IS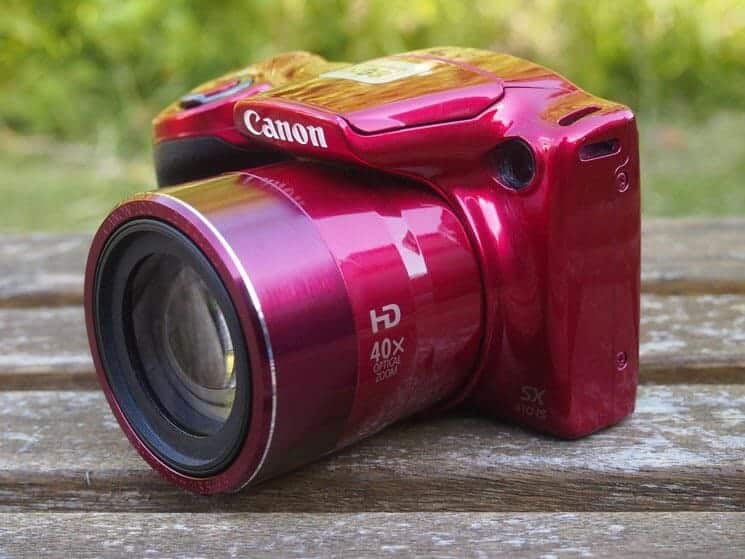 This little fellow is recommended particularly for beginners. It doesn't have a precise focus on its usability, but it has all the features required for any kind shot you want to take.
Specs:
20MP 1/2.3″ CCD Sensor
DIGIC 4+ Image Processor
40x Optical Zoom Lens
24-960mm (35mm Equivalent)
Intelligent IS
HD 720p Video Recording
3.0″ LCD Screen
Smart AUTO Shooting Mode
Built-In Flash
This is a point-and-shoot camera with an incredibly powerful image processor that supports professional imagery. Canon has not let his fans down even when it comes to this tight budget tool. With its 40x Optical Zoom (24-960mm) and 24mm Wide-Angle lens, you can capture the tiniest details you want, or you can offer your image a wide angle to grasp the beauty of an entire scenery.
The SX410 offers you a great variety of image stabilization types which are a great way to avoid the much-dreaded image blurs.
Dynamic IS: created especially for video shooting, it eliminates the shaking that any mild walk can cause to your video;
Powered IS: is activated when the hand movement affects the picture;
Macro IS: also corrects the motion blur;
Active Tripod IS: is a good additional feature to activate when you use a tripod.
One of its many features that you'll love most is that the camera turns on instantly. No more missed shots because of your camera inactivity. Together with its Smart Auto mode that automatically chooses the best settings for the environment, you can rely on this camera as your first step to becoming a professional photographer.
GoPro Hero 4 Session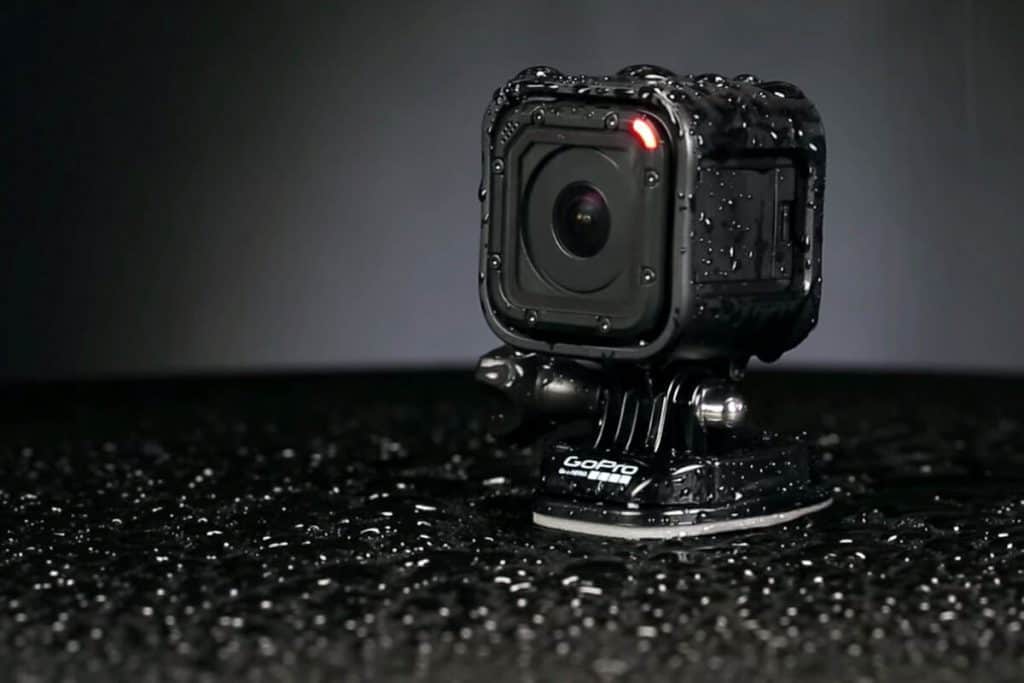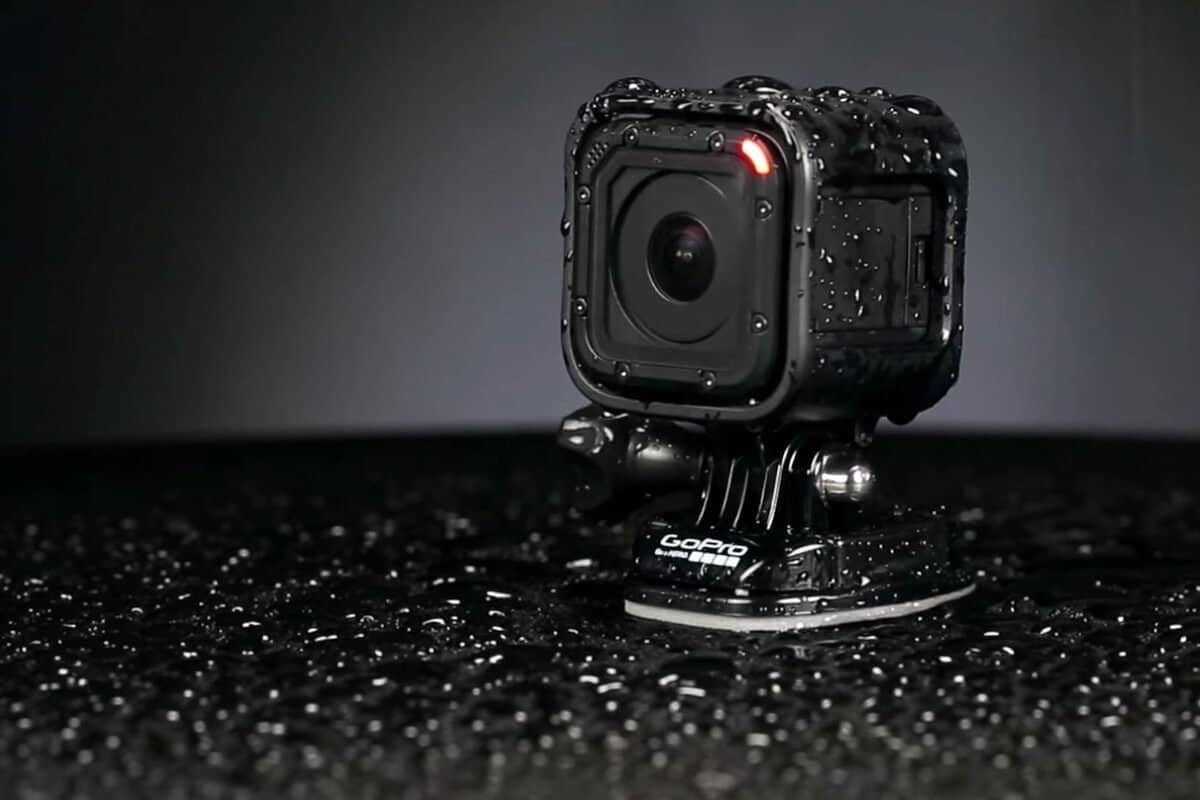 If you are into action and adrenaline rushes, this camera will shortly become your daredevil friend you always wanted to have along on your adventures.
Specs:
8-megapixel sensor
74 gm. Weight
10m/33′ water-resistant
170-degree wide-angle lens
1440 at 30fps 4:3 top resolution, 1080p at 60fps, 720p at 100fps
This version is the smallest camera ever created by the guys from GoPro, so it will provide uninterrupted adventures whether you are skiing or scuba diving. Unlike other GoPro gear, the Hero Session is water-resistant from tip to toe, without needing a cover for depths under 10m/33ft.
This GoPro has a single button that once pushed, it automatically starts recording or taking pictures. It was built as a battery-friendly tool also, consuming power only when it is in action. Thus, you can take a 2-hour video in one shot!
The guys from GoPro will not fail you when it comes to imagery quality either. This camera is perfect to start your videography hobby or for an entry-level photographer who doesn't need a 4k resolution right from the beginning.
Nikon Coolpix S7000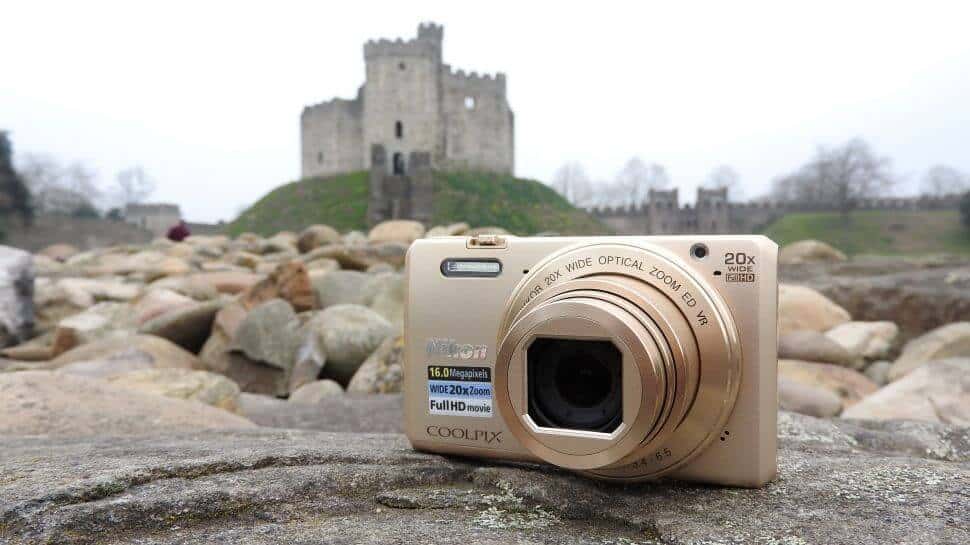 This is the best zoom camera you can get with this $200 bucks budget.
Specs:
16MP – 1/2.3″ CMOS Sensor
ISO 100 – 6400
25–500 mm F3.4 – F6.5 Zoom Lens
Optical Image Stabilization
3″ Fixed Type Screen
9.2 fps continuous shooting
1920 x 1080 video resolution
Built-in Wireless
165g. 99 x 60 x 27 mm
Even though it houses a 20x optical zoom lens, the Coolpix S700 is extremely slick and compact for its kind. Having this camera along is a piece of cake to reach to extremely detailed close-ups from the distance. Its target-finding AF system brings its owner a sharp imagery of any fast moves of the scene, and it minimizes the blur thanks to its lens-shift VR technology. You can share the work you've done with your friends on the spot through the built-in wireless feature.
Sony dscw830/b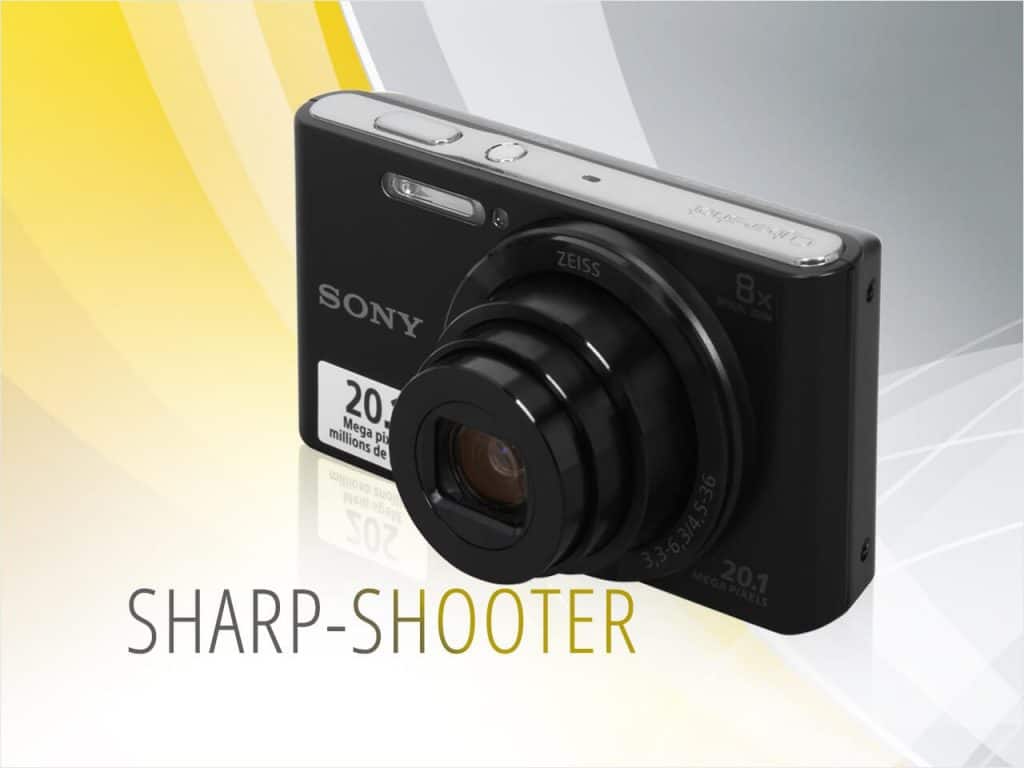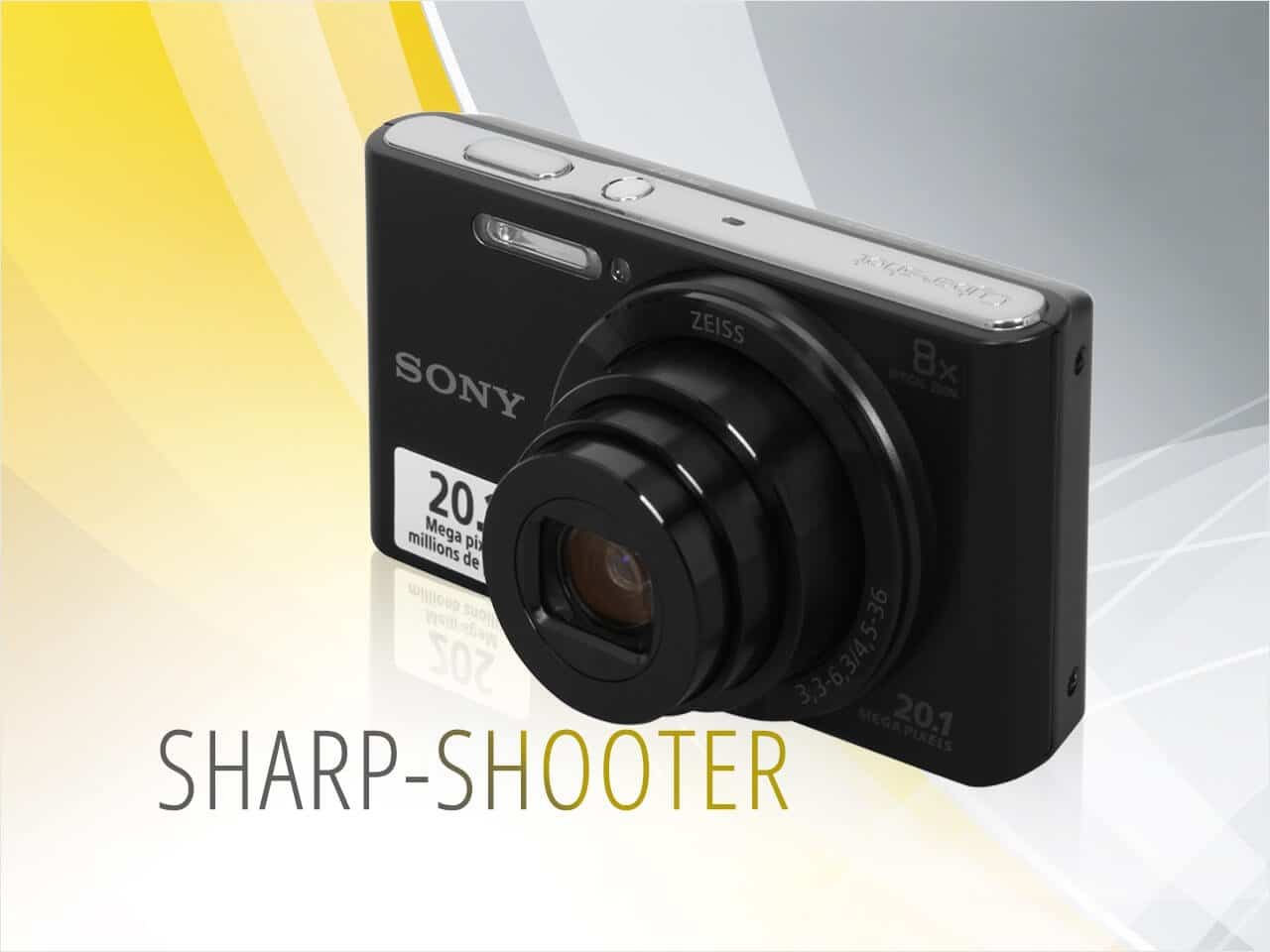 Sony couldn't have missed this list.
Specs:
20MP – 1/2.3″ CCD Sensor
ISO 80 – 3200
25–200 mm F3.3 – F6.3 Zoom Lens
Optical Image Stabilization
2.7″ Fixed Type Screen
1 fps continuous shooting
1280 x 720 video resolution
122g. 93 x 52 x 23 mm
What's really great about this one is its Optical Steady Shot feature. It has an image quality stabilization that you wouldn't expect in a low budget camera. Thanks to this, the 2830 Sony will capture any moment, no matter how shaky your hands are. It has decent zoom, high resolution, Sweep Panorama Mode to get in started in the 360° photography trends, and a reasonably powerful flash.Fujifilm Instax Mini 90 Neo Classic Instant Film Camera
Fujifilm Instax Mini 90 Neo Classic Instant Film Camera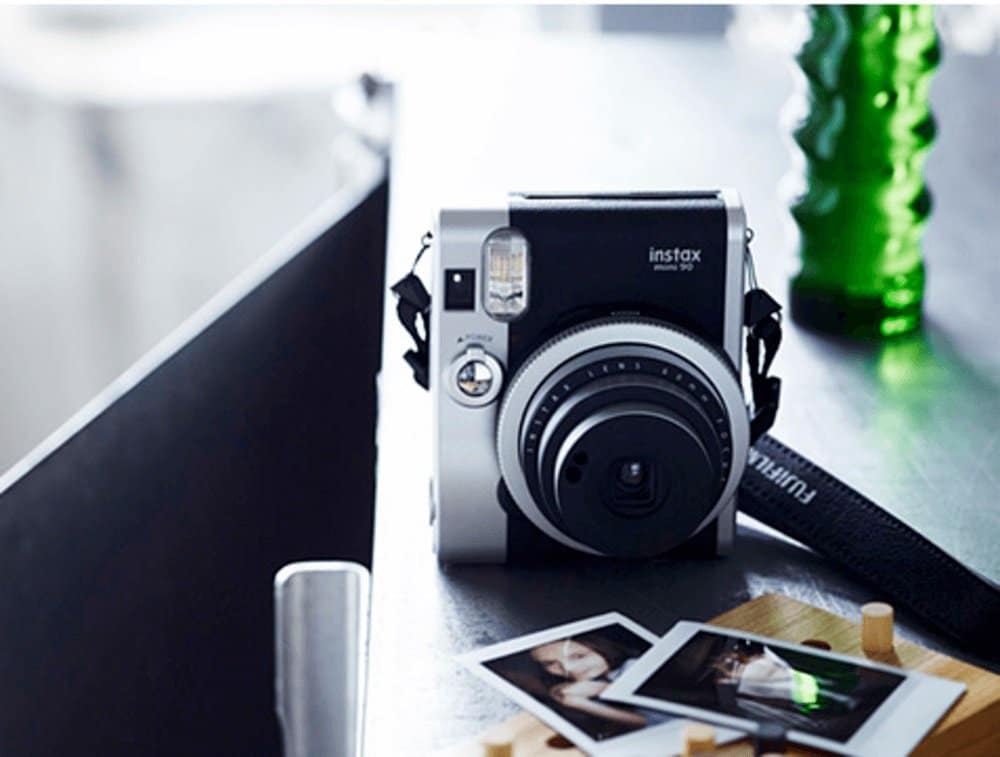 Step from the glossy digital cameras to the classic but gold ones.
Specs:
Megapixels: 16.0
Optical Zoom: 30x
Screen Size: 3 inches
Image Resolution: 4608 x 3456 pixels
Video Resolution: 1920 x 1080 pixels
Flash: Yes
ISO: Auto, 64, 100, 200, 400, 800, 1600, 3200, 12800
Inbuilt Memory: No
Expandable Memory: Yes
While keeping a retro design for their product, Fuji has incorporated some modern features in the classic instant cameras, keeping Fujifilm Instax Mini 90 Neo relevant for this age. You can enjoy the pure satisfaction of getting your pictures on the spot, and experimenting with different settings and special features. It behaves like a digital camera in certain ways as it automatically adjusts the brightness, calibrates the flash and shutter speed. One of its amazing features is the double exposure mode that blends two images on the same sheet.
So, take the best online courses you can find on photography, choose the right equipment, and you are all set for a photography career. Don't forget to protect your work once you upload the images on the Internet.
All in all, these are the top 5 best cameras that suit your budget. Decide what kind of photography you are most attracted to, and choose your gear accordingly. Happy shooting!
Author Bio: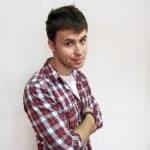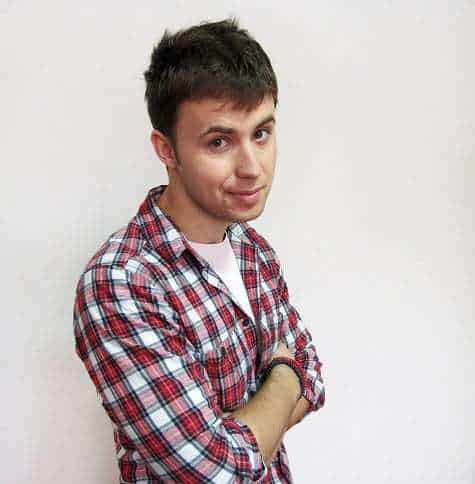 Mike Jones is a Boston University graduate, with an MS in Mass Communication. He is a full-time writer, passionate about entertainment and photography and also a contributing editor for VirtualPhotographyStudio.