iOS 8 update to start in India from tonight and here are Top 5 features of iOS 8, you will fall in love with.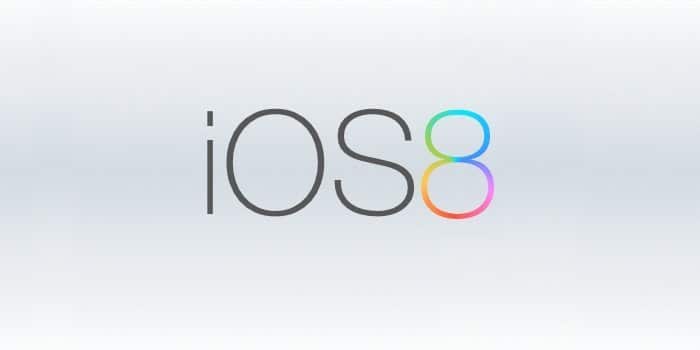 Tonight at 10:30 PM the iOS 8 update will start rolling out to supported devices in India, for complete details check our previous post. So, we thought of a little talk over the Top 5 features of iOS 8. Hope you will love them, and you must because they are pretty good and makes the usage of iOS powered devices simple. Here it goes.
1. Messaging
You can just tap your phone to talk to people and share your voice. This gesture will also enable you to share photos and videos. Also you can send multiple photos and videos and view them in conversation. Apple also introduced group messaging, option to remove contacts or leave a group chat if you are getting disturbed.
2. Photos
The photos are automatically adjusted. horizons can be adjusted along with light & color adjustment with just a simple swipe. You can enter into various tools to adjust exposure, brightness, contrast, highlights, shadows and more. Developers can tap into the same  framework as the built-in Photos app using PhotoKit, and with extensible APIs, can make their own filters and editing tools available to users within the Photos app, which is great.
3. QuickType
This is one of the most discussed feature of the iOS 8, Apple has claimed many things about QuickType. Predictable texts got into iPhone and iPad, with QuickType, the phone can understand the favorite phrases you use in a conversation with a particular person and suggests them in future conversations so that you can compose sentences with just a few taps. Whatever you will type and the predictions and preferences are encrypted and never sent to cloud servers for analysis
4. HomeKit
This is a great tool for people who want to manage lights, garage doors and other electronic items at home, you can just say 'Good Morning Siri' and particular lights will turn off. Also, thermostat will help you to adjust temperature. But for that you will need HomeKit supported products, though they are not widely available now, I think the future is not way too far.
5. Privacy and Security
Apple introduced Family Sharing which will enable people to share everything with their family members, family members can browse and download what others are purchasing on iTunes and also can keep a track of their location. Now, upto six members can participate in this. Parents can also create Apple IDs for their children and set ask to buy so that their kids need to send request to them to make any online purchases. Another new feature is iCloud, with which you can keep all your important data safely on the cloud servers from Apple and edit them anywhere, also it has multiple session options, that means you can edit the same file at the same time across multiple devices. iCloud is available iOS device, Mac, Windows PC or on www.icloud.com.iOS device, Mac, Windows PC or on www.icloud.com.iOS device, Mac, Windows PC or on www.icloud.com.iOS device, Mac, Windows PC or on www.icloud.com.
So, these are the Top 5 features that you should fall in love with in iOS 8, it's now just 9 hours left for the iOS 8 to start rolling out in India, till them know more about it. We will keep you updated.
Also read: Everything you need to know about the iOS 8