Don't limit your self-using popular social network like Facebook, Twitter, and Google Plus. In this smart age new social platform are rising daily with lots of new thing. Here is the list of top 5 rising social networks you should try in 2014. These social networks provide users to connect in different ways, and surely you can't miss our list of top 5 android apps in 2014, read more :Top 5 best Android apps for July 2014

Hike Messenger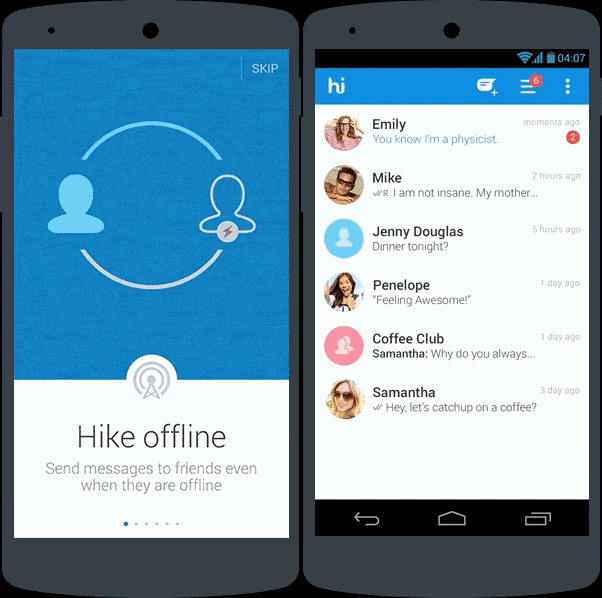 Hike Messenger a cross-platform messenger app was developed Bharti Softbank Delhi based company and launched globally on 2012. Within 2 month Hike Messenger made #1 on Google Android Play Store India. Till now this app managed to hit 20 Million users and adding over 300K user per day in just 18 months. It is now the top free app on Android Play Store, IOS App Store and Windows App Store in India.
Hike Messenger has some great features like Hike-offline, Hidden Mode, Double Tick R etc.  If you don't have internet, hike-offline feature allows chatting with your friends even when they're offline. You can share any file format with your friends up-to 100MB. Hike Double Tick R feature you know exactly when your messages are read. You can send stickers and also you change chat theme too. Hike Messenger has privacy option so you can make your social life private and if you don't want that your parents, teachers or friends know what you doing on hike there is a feature called Hidden Mode, which allow you to hide texts or chat.
Why you waiting go on and Hike your Life.
[button color="white" size="small" link="http://get.hike.in/" target="blank" ]Download Hike Messenger[/button]
 Shots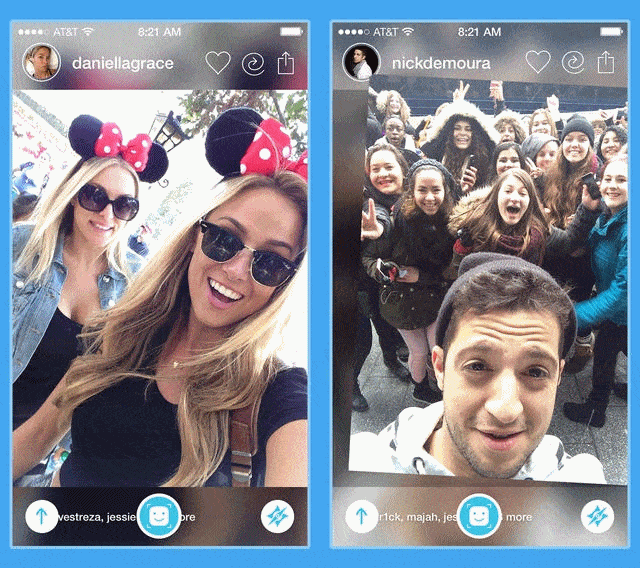 Love to take selfies? This app is for you. Shots is an iOS-based social platform that allows users to snap and share selfies. You can reply to any selfies through selfies, and also send private messages. The app only allows the use of front camera. You cannot upload images; you have to take selfies through app.
Shots was launched in the iOS App Store in November 2103 by Shots Mobile. The company held first funding for Shots and it raised $1.6 Million. Second funding for $1.1 Million, it was led by Justin Bieber.  In 2014, Shots managed to hit 1 Million users and 75% users are females. Soon Shots Mobile will provide Shots app for Android.

Secret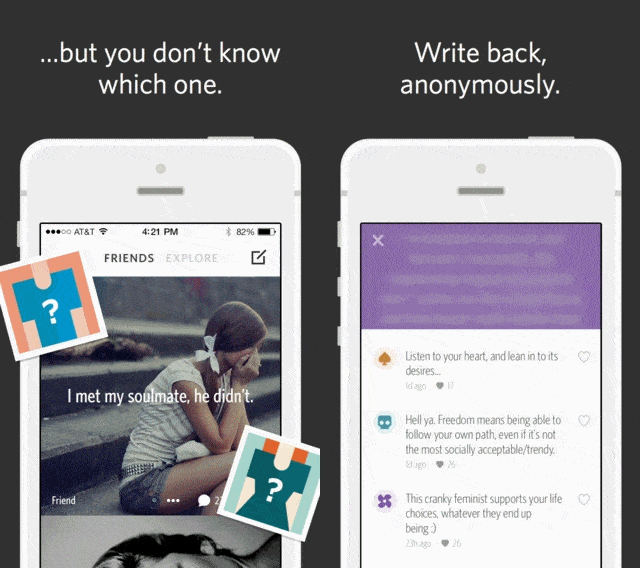 Secret is a social platform that allows to share messages anonymously within their circles. You can sign up for Secret via mobile number and Facebook login. You can create, read, favorite, and comment on anonymous posts. You can customize your posts by adding backgrounds. Secret was founded by David Mark Byttow and Chrys Bader-Wechseler and launched in January 30, 2014.
On March, 2014, Secret had raised $8.6 million from new investors. In May 2014, Secret launched on Android app. Thereafter, the app became popular in the Netherlands and Russia. On July 14, 2014, Secret had held funding of $25 million, support for Facebook login, Secret Collections, and blog Secret Notes.


Snapchat
SnapChat is one of top rising social networks that allow sharing photos and videos. Users can set a time limit for viewers how long they can see pics before they disappear. Users can also create Stories, or a series of snaps and use features for customization. SnapChat photo messaging app developed by Evan Spiegel and Jonathan. In may 2014 Snapchat Users uploading 700 million photos and videos per day.


WeChat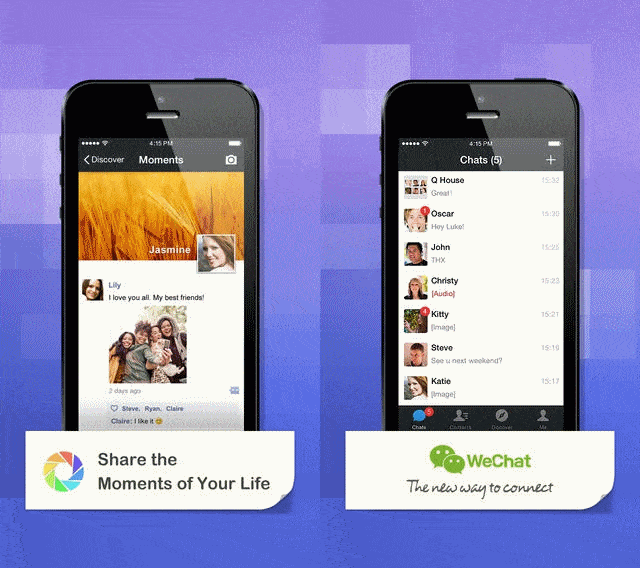 WeChat is a text and voice messaging app developed in China by Tencent. WeChat was launched on January 2011. You can share your life moments via photos and video, create group chat, send stickers and find nearby peoples. You can also share your location with your friends.  In the end of 2012, WeChat crossed 200 million users.
In May-July 2013,  Varun Dhawan and Parineeti Chopra becomes brand ambassadors of WeChat and Lionel Messi became the latest product ambassador. Now WeChat users are more than 600 Million.
[button color="white" size="small" link="http://www.wechat.com/en/download.html" target="blank" ]Download WeChat For Your Device[/button]
This is too good and we could not resist us from not speaking about it. It's a great way to share short videos and in a very short period of time, it has got very popular. Now even big brands like Adidas and others are making short video and publishing them, so we think that it deserves a place.
and here is another recommended social network (add up to our top 5 list of rising social networks 2014)
Vine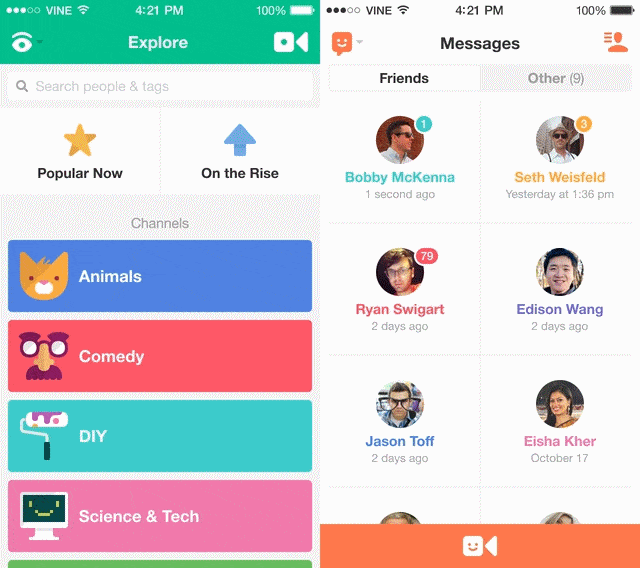 Vine is a short-form video sharing service. Vine founded by Dom Hofmann, Rus Yusupov, and Colin Kroll and launched on January 24, 2013 for iOS. On Jun, 2013, Vine launched for Android. After seven month of launch, Vine was acquired by Twitter. In Vine you can share short video clips up to six seconds, explore channel like comedy, science and much more. A Turkish journalist used Vine to document the aftermath of a suicide bombing outside the United States embassy on 2013.