Google sent some invites saying, "block your date for an exciting new announcement from Google." most probably we guess it will be Android one smartphone launch event in India on September 15th, earlier this week reports suggested that all the Indian mobile companies like Micromax, Karbonn, spice will get a chance to launch the Android one handsets in September and now these invites from Google made it clear that the event going to happen on September 15th in India will be Android One launch event, but this is supposed to happen in October as Nexus 6 aka Nexus X going to launch in October.
At Google I/O event Google's senior vice president Sundar Pichai confirmed that Google is tieing up with Indian mobile companies like Karbonn, Micromax and spice to debut the Android One in India as the mobile users are increasing rapidly in India, and Android One will get good release into the market if it is released first in India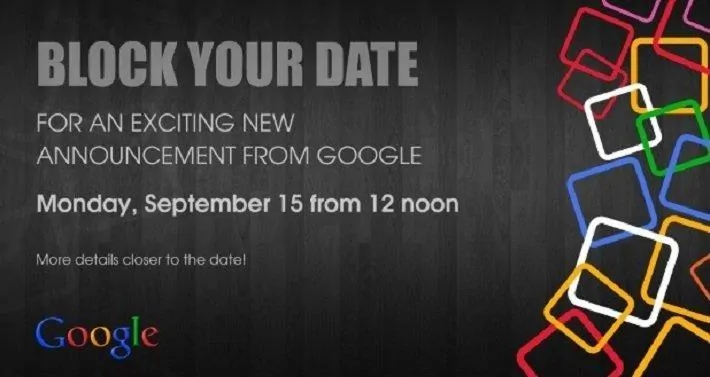 We can't confirm that Google going to unveil the Android One on September 15th, but we can guarantee that Android One will be launched first only in India and based on many reports it will be on September, let's head to the Google event on September 15th, if it's Android one debut why don't we have a look at it ?
Read more : Google partners with Micromax and others to bring affordable phones
As per last week's article in Economic Times the Android One handsets will have a price range from Rs 7,000/- to 10,000/- and if we see the specifications the screen size would be obviously in range of 4.3 to 4.5 inches display, which is supposed to be powered with Quad-core CPU, so as of it's price range 1GB of RAM it boasts, and a microSD support for expanding it's external memory, as it is directly from Google, we should talk about it's OS, it will run on Android 4.4.4 (kitkat) and there is a guaranteed update of Android L as the updates will come directly from Google and this is why there is a lot of buzz about this Android One handset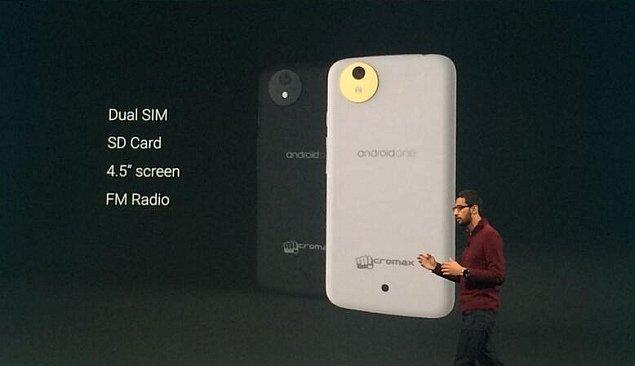 There are many cheap android handsets available in the market, like Moto E, xolo q1010i, lava iris pro etc but what lacks of in them is the updates and quality in making, and this Android One is a product made from Google and the price range is obviously apt for Indians, so this is one of the important step made by Local mobile phone makers of India in Indian mobile market
Read more : Google Senior vice president on Android One handset launch in India
We may not sure if the Android One launch event is on September 15th in India as per the Google invites but if it's real, then we gonna get all the needed information regarding this event soon!