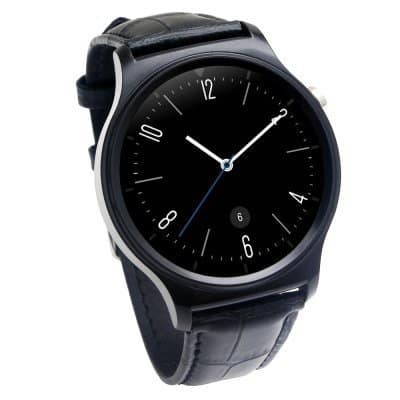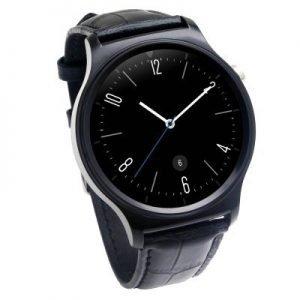 In today's world who doesn't want to have access to all the new technologies introduced? There's always room for improvement in every field. Same is in the case of a wristwatch. Now wristwatches don't just tell us time, it has come to a whole new level, it is evolved into smartwatches which not only tell us time but also are able to perform all the functions of a smartphone such as calling, messaging, running apps, setting alarm, working as a stopwatch, voice recorder etc. You don't need to carry your smartphone everywhere just to attend calls when you have a smartwatch.
Talking about smartwatches, Ulefone smartwatches are very popular. Ulefone is among the top brands which sell smartwatches. It has gain people's admiration in a very short period of time. Today we found a deal on Ulefone GW01 smartwatch which is selling at a 40% discount. Before talking about the deal, let's go through the specifications of Ulefone GW01 Smartwatch first.
Ulefone GW01 Smartwatch Specifications
It features a screen size of 1.3 inches with a screen resolution of 240 x 240
It has a built-in chip type of MTK2502 with 64MB of RAM and 128MB of ROM
Its battery type is Polymer Battery with a battery capacity of 310mAh, charging time of about 3 hours and standby time of about 5 days
It pairs up with other devices using Bluetooth 4.0
It is compatible with both Android OS and iOS
Key Features of Ulefone GW01 Smartwatch
It has bi-directional anti-lost feature i.e. it is expedient to find watch or phone
It plays music directly and also supports MP3, MP4 and AVI formats.
Phone SMS and push notification synchronicity
It has a real-time heart monitoring function with ECG and high accuracy
Some basic features such as SIRI, remote camera, sedentary remind, sleeping monitor etc.
It also has UV and body temperature monitoring which provides practical information.
It has 3 variants i.e. Black, Gold, and Silver.Deal Alert:
Deal Alert:
You are getting Ulefone GW01 smartwatch in just $54.99 with no extra shipping price in GearBest.com. So, hurry up only 52 pieces left, fetch it before the stock goes off.