Oh my! The morning couldn't be better. The anticipated Nexus X/ Nexus 6 had its first ever image leak. 9to5Google got hold of this leak image sometime back. Looking at the leak it seems like the new Nexus X/ Nexus 6 will be of Motorola branding. A year back we posted a concept in which Google and Motorola working to build a Nexus 6X smartphone, you can read it, if you missed it
The Nexus X/ Nexus 6 looks same as Moto X 2nd Gen (2014) but there is change in position of volume rocker and power button.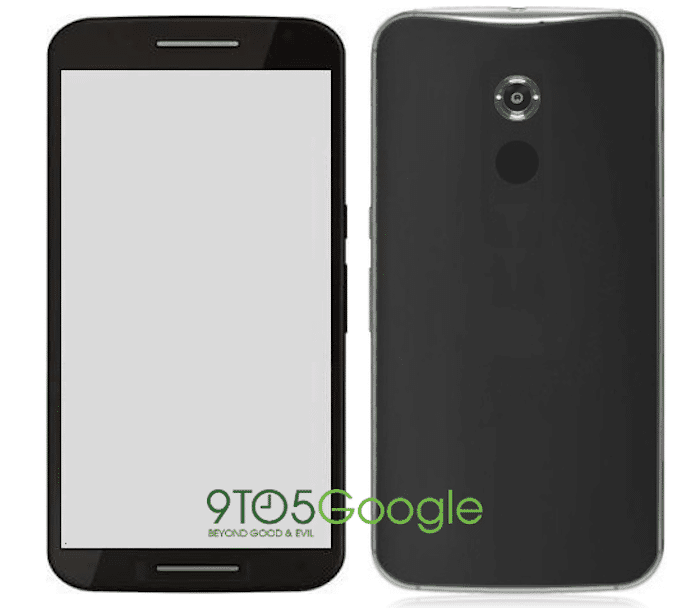 The specs are pretty impressive. It is said that the new smartphone will come with the following specification:
Nexus 6/Nexus X Specifications (Leaked and Rumored):
Massive 5.92-inch screen with qHD display resolution
3GB RAM with 32GB internal storage
Snapdragon 805 processor
13MP camera with 2MP front camera
64-bit Android L
3200mAh battery
Read More : Google Nexus 6 aka Nexus X: Specification | Price | Release date
Looking at the specs it seems like the Nexus X/Nexus 6 will be a direct attack at the phablet department. iPhone 6+ and Note 4 seem to have a new competitor coming soon.
The phone is set to launch between Oct-Nov so its not too far. It will be pretty exciting to see how much of this is true but for now the Nexus X/Nexus 6 looks a killer on paper!