Google's new iteration of Nexus series was out some time back and it got mixed response. The Nexus 6 seemed to be an eye-catching topic and have had a lot of discussion about it regarding the pricing. Not going with the conventional "easily affordable price tag", the Nexus 6 seems to be aimed for a bigger picture. The company has released Nexus 6 eyeing it in the premium, high-end range of smartphones. Nexus 6 has been released in US sometime back and today it got listed in India too.
The India Google Play store had already listing for the Nexus 9 but today Nexus 6 also joined in telling us that the release date is not so far. With the listing we also come to know the pricing.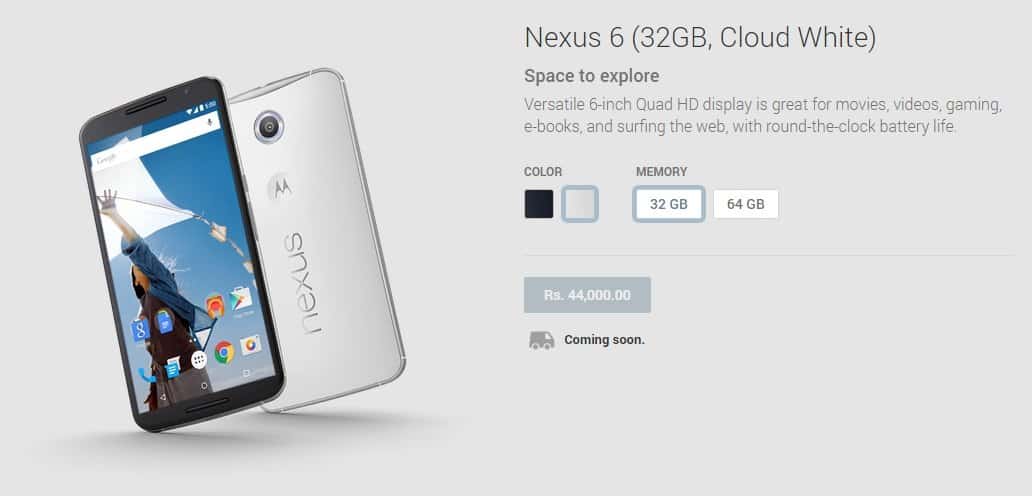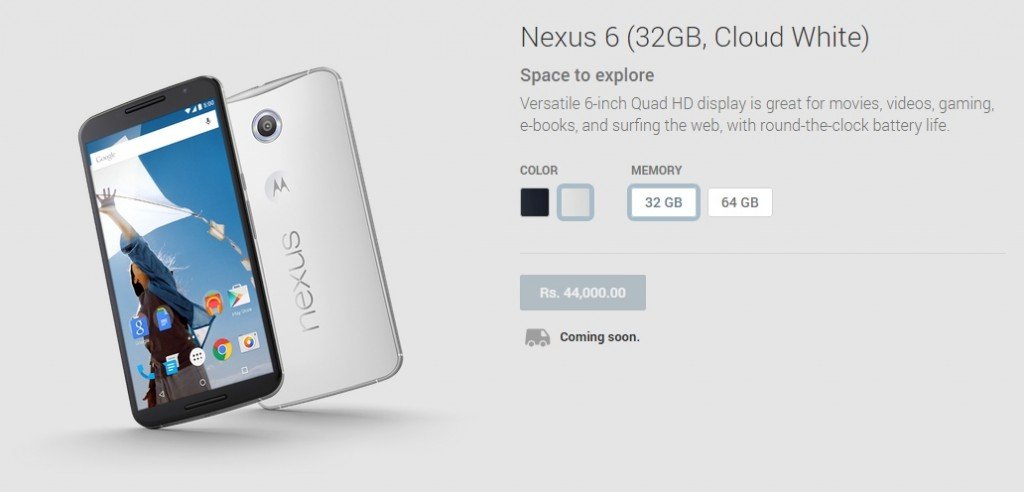 The 32GB model is going to cost Rs.44000 and 64GB model will be for Rs.49000. It will be available in Black and White colors.  Looking at the pricing we can say that many Nexus lovers will be quite disappointed, but a power-pack phone like Nexus 6 does deserve that price range.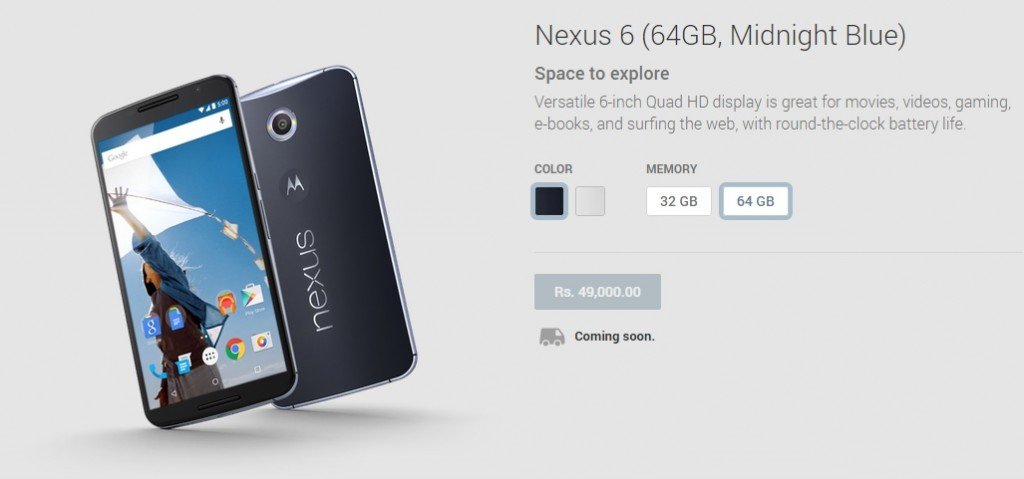 Google Nexus 6 comes with the following specification: 
Processor: 2.7GHz
Front Camera: 2-megapixel
Resolution: 1440×2560 pixels
RAM: 3GB
OS: Android 5.0
Storage: 32GB/ 64GB
Rear Camera: 13-megapixel
Battery capacity: 3220mAh
Also sometime back Flipkart tweeted a banner related to sales of Nexus 6 which tells us that Flipkart will have them in their inventory too soon.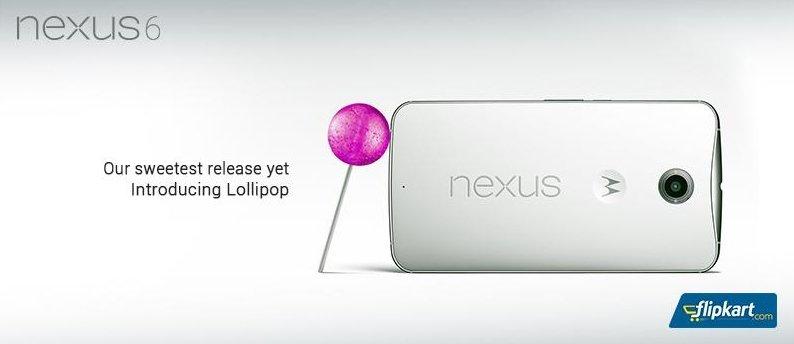 We will keep a track as to when the phone will be officially available. Stay tuned.