iPhone 6 and iPhone 6 plus have great specifications at the big tag price. The best competitor for iPhone 6 and iPhone 6 plus is Huawei's new Ascend Mate 7, released official which is half the price of its competitor iPhone 6 Plus. And honestly, we're pretty impressed. Need more? OK, sure. It's a 6-inch, 1080p, octa-core phone constructed from a single piece of aluminum and it comes with the fingerprint scanner, yes you heard us right.
As we already mentioned, the Ascend Mate 7 has an aluminum body which is single and large piece that looks really super cool. Ascend Mate 7 is slim, too, so despite its size it doesn't feel particularly unwieldy to hold and use. There won't be any one-handing going on here, but it's not as large as it might have been with that 6-inch display.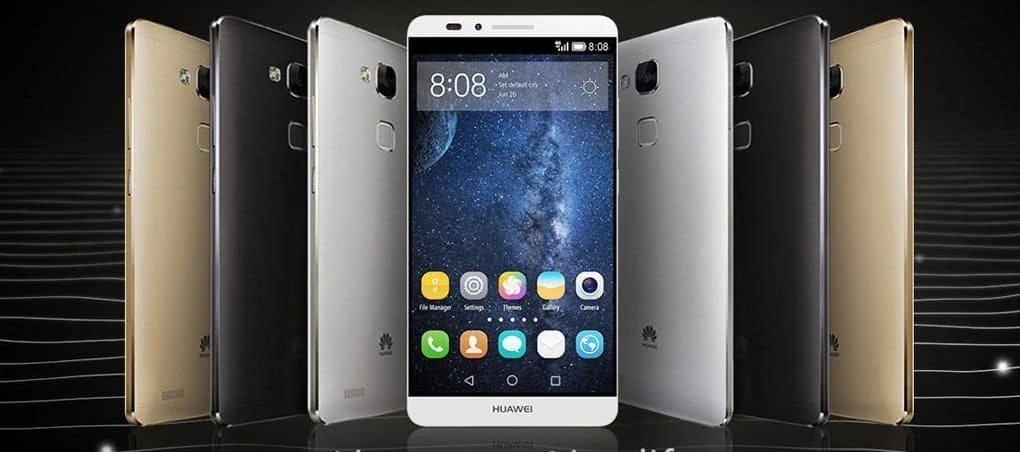 That in part is due to the 83% screen to body ratio. The side bezels on the Ascend Mate 7 are virtually invisible while the top and bottom are used for things such as the earpiece, selfie camera and the Huawei logo. Huawei has packed a ton of screen into a device that feels a little smaller than the display size would have you believe.
Display:
The display is a Full HD, 1080p panel. The colors are bright, text is sharp and all in all it's a pleasure to look at the Mate 7
Fingerprint Scanner:
So, coming to the fingerprint scanner. Huawei CEO, Richard Yu, made a big deal of this during the introduction, particularly by claiming its faster than Apple's Touch ID. That's another post for another day but Huawei has one-upped Samsung on in the fingerprint scanning arena. It's a single touch scanner which means you can unlock your phone from screen off and locked just by placing your finger on it.
So far accuracy has been perfect, and with full 360 degree recognition you don't even have to be that accurate with your own finger placement. Unlocking takes about a second, but it's certainly fast enough, and the placement of the scanner has to be given some praise.  Huawei has positioned the fingerprint scanner in pretty much the ideal location to land your finger on it every time you pick up.
Expected price of Ascend Mate 7 : 25k-28k
Stay tuned with us for launch date and complete review of Ascend Mate 7.