LG latest smartphone LG Optimus G Pro (1.7 GHZ) which is the best smartphone ever released by LG throughout it's smartphone list.well you don't agree with my statement,go on read it's full specifications with a good review of this LG Optimus G Pro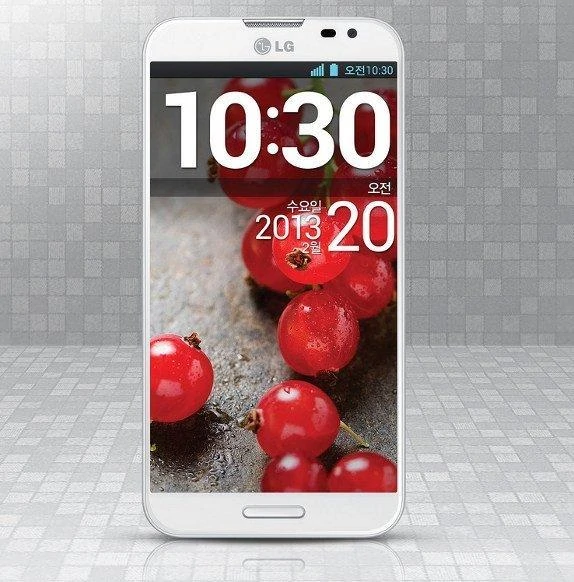 coming straight to it's mind blowing specifications:
Display:
Lg Optimus G Pro  has a 5.5 inch  true HD-IPS + Amoled touch screen with a screen resolution of 1920 x 1080 pixels(approximately 440 pixels per inch) seeing the photo itself you can say the picture clarity my dear readers. is n't it the HD capacity screen ratio>?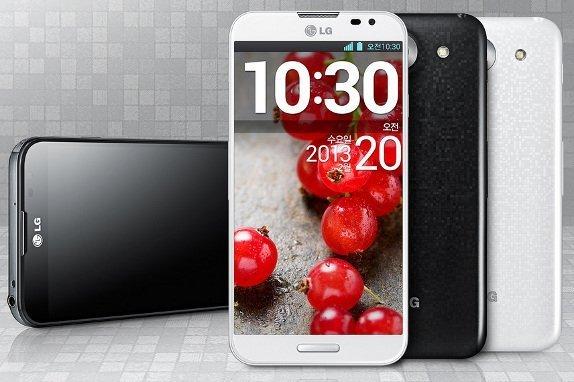 To protect the screen from scratches,corning gorilla glass is used for this Lg Optimus G Pro .
OS & processor details:
Lg Optimus Pro G  is equipped with a highly fast 1.7 GHz quad-core Snapdragon 600 chipset which has  Adreno 320 GPU making the first smartphone ever to use this new qualcomm® chip
It comes with Android's Jelly Bean 4.1.2 and it can be updated.
Camera:
Lg Optimus  G Pro  comes with a 13 MP primary camera with auto flash
It has a secondary front camera about 2.1 MP which is best for 3g video chat and this phone is born a 4g phone.
There is a new feature in this phone,Dual recording where you can record videos using both the cameras simultaneously.
Memory:
It has RAM of 2gb (DDR) and has an internal memory of 32gb,
there is a micro sd card slot too,so that we can extend the memory
Other specifications:
It comes with a battery of 3140 mAh and the best feature in this is wireless charging is possible.
It has Virtual Reality (VR) Panorama through which you can shot both horizontal and vertical environments for a full 360 deg. view
Launching details:
Lg Optimus G Pro  is going to launch first in Korea and then it will be showed in Mobile world congress' 2013
Image credits: Lg newsroom