Moto 360 is finally releasing this September and some E-commerce websites started to Pre-order Moto 360 now. The Pre ordering of Moto 360 is flowing and it explains the way how Motorola has changed the History of Smartphone Industry. Motorola has recognised to be the Best Smartphone company, which released first TouchScreen mobile. Apple Re-invented the Touchscreen and they changed Resistive touch screen to Capacitive Touch screen. Now Motorola has entered the Smartphone industry again with its revolutionary Smartphones Moto G and Moto X. I am using Moto X and i just love my smartphone. Its Interactive Voice technology is Fabulous.
Now its time for Motorola to enter into Wearables Market, which was started by Sony and being by Samsung. Hope Moto 360 will change the future of Smart watches. As per the E-commerce website "Smartwatchkopen.eu", the price of Moto 360 is priced as € 349,99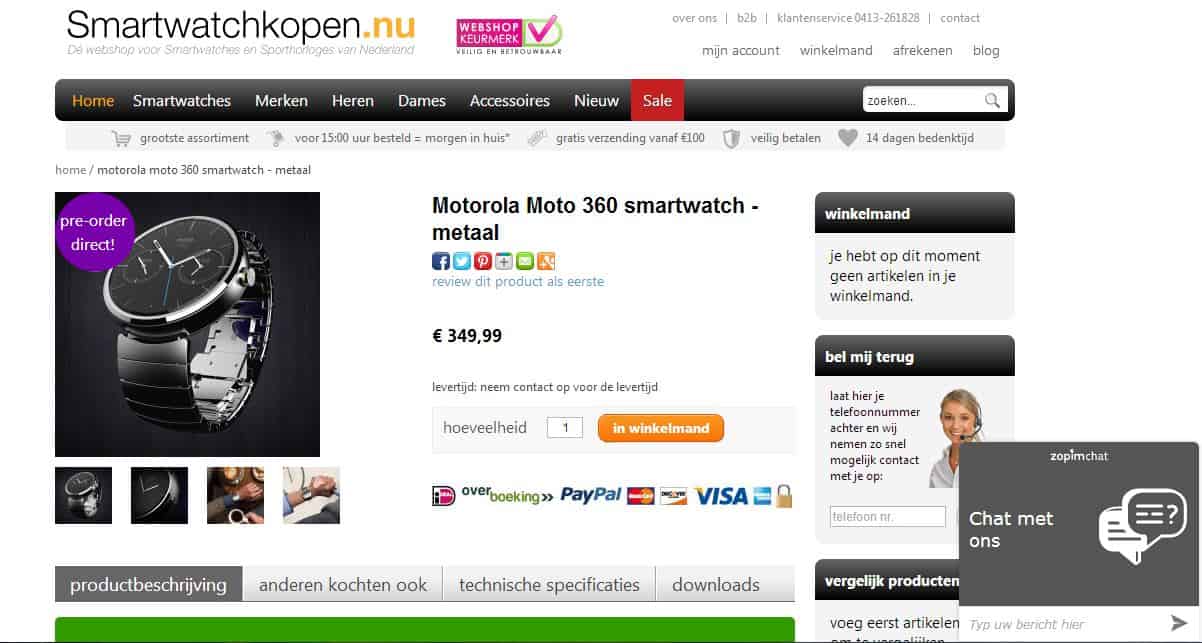 As per European E-commerce website, Moto 360 is priced as € 349,99, but as per the other famous and popular Best buy website "BEST BUY.Com", Moto 360 is priced as $249 (Source: Igyaan) , which is around Rs.13000 (Indian price of Moto 360)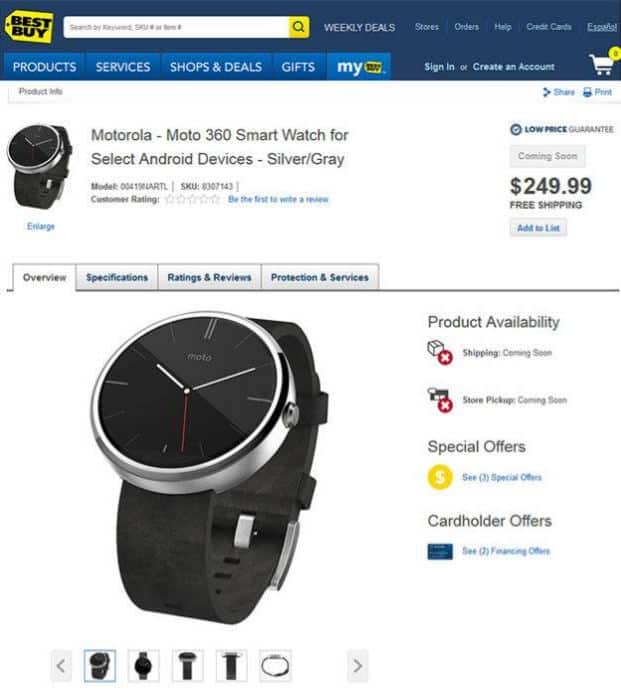 Specifications of Moto 360 (As per E-commerce website)
Moto 360 comes with 1.5-inch backlit LCD touch screen

I guess 512MB of RAM does everything for a smartwatch

Wow this is great indeed is Waterproof up to 3.3-feet for 30 minutes

May be new innovation in Texas Instrument processor

Can be used as Workout tracking device too with its Built pedometer and HR monitor

Motorola and Googles gets everything from Pure android Experience: Compatible with Android 4.3 or later
As Per the Moto 360 Official Page "https://moto360.motorola.com/", Moto 360 is releasing this September. We can predict the similar updates with the real release of Smartwatch. Maybe Sometimes, E-commerce websites use the fake strategy to attract users and Money both.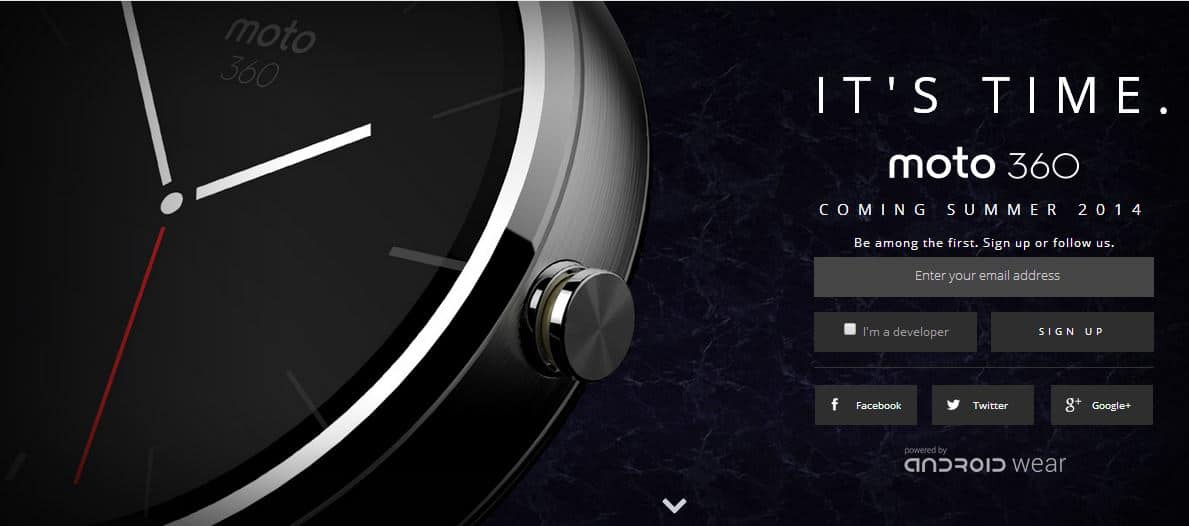 We are waiting eagerly for the release of Moto  360 and hoping to hear few surprises from Specifications Perspective from Motorola. Please comment your views or add up your thoughts regarding Moto 360.