Motorola revealed it's Moto 360 smartwatch in Google I/O (2014) event, and everyone showed interest to get this android wear, but in the event and later after that event, very few details about Moto 360 smartwatch are revealed with a few images of it, but everything happens in tech world now,
we got leaks from an Italian website Mister Gadget, which published the Moto 360 smartwatch leaked pictures collection, the leaked images confirms that wireless charging is possible for the android wear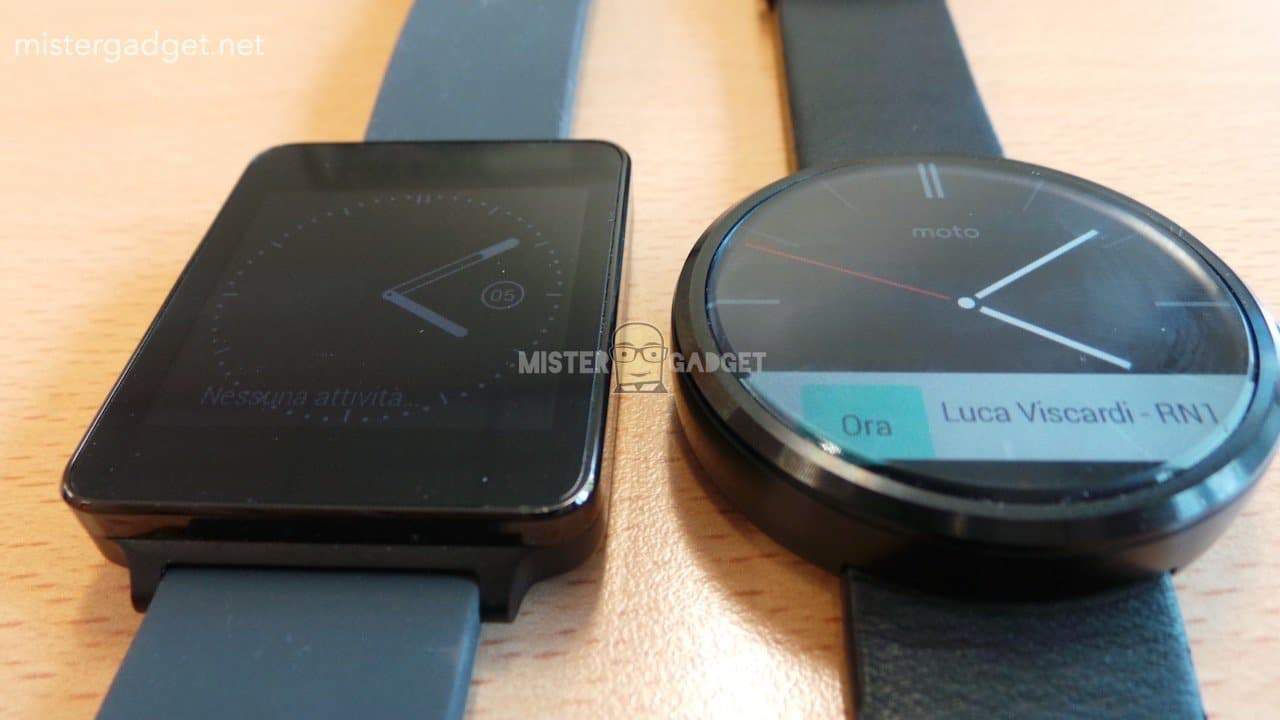 From the leaked images of Moto 360 android wear, it has a dock where users can place this smartwatch and the charging is done via Qi, and we can clearly observe the same in the leaked images. This smartwatch also have water and dust resistance and we can clearly see on the back side of smartwatch, but the design showed in this leak is slightly different from the android wear showed in Google I/O event 2014, But there is a similarity in the images shown in Google I/O and this Mister Gadget site leaked images, both confirms that Moto 360 smartwatch will be available in both circular and rectangular shapes. every notification can be seen in the smartwatch display.
Upto Now, LG and Motorola are the only companies to launch the android wear, and LG already geared up to launched G Watch smart-watch in India and it's time for Motorola to launch it's spectacular Moto 360 smartwatch
Samsung is also gearing up to launch their android smartwatches, while Apple's iWatch is reported to be launching in this October
Just now we published regarding the Moto G2 specs leak, and with this Moto 360 smartwatch images leak, we assume that both gadgets will be launch soon in september, inorder to give a competition to both Samsung and Xiaomi, we already know that Xiaomi is coming with it's ultra cheap Mi bands, but these Mi bands will be released with Mi4, so still there is some time as it's launch date is on December this year, Mean while we hope that Xiaomi comes up with it's other smartphones, Redmi 1s, Redmi note, to give a competition to the Motorola's latest successor smartphones
Source: Mister Gadget