Redmi Note 7 went on sale today, and I'm sure many would have missed it as it's the first flash sale. But before that, how did you come to a conclusion that you should purchase Redmi Note 7 instead of other smartphones? Now that you've missed it, why not save a little extra buck, and go with the Redmi Note 7 Pro? …
I know, there are a hell lot of questions going through your mind right now. So, to give you enough reasons for not regretting the first flash sale of Redmi Note 7, I'd like to share the alternative smartphones under Rs. 10,000 – 13,000 you can purchase instead of Note 7. But before that, let me give you enough reasons to purchase the Note 7 Pro instead.
Just to give you a perspective, here're the major differences between Redmi Note 7 and the Note 7 Pro –
By design and looks, there are no differences between the Redmi Note 7 and the Note 7 Pro, but in terms of hardware, there are many differences. Starting off with the CPU, the Redmi Note 7 is powered by a Snapdragon 660 chipset with Adreno 512GPU whereas the Note 7 Pro is powered by a Snapdragon 675 chipset with Adreno 612GPU. Due to this, there is a substantial performance boost on the Redmi Note 7 Pro.
Also Read: Redmi Note 7 Pro Alternatives – 5 Smartphones You can Buy Instead!
In terms of camera, the Redmi Nore 7 comes with a 12MP rear camera with f/2.2 and a 2MP depth sensor, but the Redmi Note 7 Pro features a whopping 48MP primary sensor with an f/1.8 aperture, along with a 5MP depth sensor. These are the main differences and in terms of pricing, the Redmi Note 7 starts at Rs. 9,999 for the 3GB RAM variant, and the higher 4GB RAM variant is priced at Rs. 11,999.
However, the Redmi Note 7 Pro starts at Rs. 13,999, so in this case, spending the extra Rs. 2,000 for the upgrade to Redmi Note 7 Pro would be wise in my opinion. However, if budget is not an issue, the 6GB RAM variant of the Redmi Note 7 Pro, with 128GB onboard memory is the best choice at the price of Rs. 16,999.
Now, if your budget is fixed and you are not willing to spend even a penny extra, opting for the Redmi Note 7 Pro won't be possible. So, what are the alternatives? Here are a few you can consider instead of Redmi Note 7.
Update – March 2019: I know you'd be thinking why haven't we included Moto G7! Well, we could have included that as a Redmi Note 7 alternative if it's priced below 15K. Why don't you read the complete story here?
Redmi Note 7 Alternatives
We've not included every smartphone under the 13K but made sure the alternatives we've included are quite best. Let's get started!
ASUS Zenfone Max Pro M2
The AUS Zenfone Max Pro M2 is priced at Rs. 11,999 for the 4GB RAM variant and it has quite similar specs if we just talk about the CPU and GPU. It is also powered by the Qualcomm Snapdragon 660 processor, it has got a dual camera setup on the back that consists of a 12MP and a 5MP camera. The phone is great for those who want a bigger battery as the Zenfone Max Pro M2 packs a huge 5000mAh battery. You can grab the Zenfone Max Pro M2 from Flipkart or read our review if you're not convinced.
Xiaomi Mi A2
Mi A2 is another great phone for those who love the clean Stock Android experience and fast updates, as the Mi A2 is part of the Android One program. The Mi A2 4GB RAM  variant is now priced at Rs. 11,999 on Amazon and is a perfect choice for those who hate MIUI and ads, but rather prefer a stock Android feel.
Samsung Galaxy M20
Samsung is back into the budget phone market with a bang as the brand recently launched the all-new M Series, for millennials. The Samsung Galaxy M20 is particularly a competitor here. The phone is powered by Samsung's own Exynos 7904 chipset, coupled with 4GB of RAM. There is a 13 MP primary camera on the back and Samsung has also put a 5MP wide-angle camera on the back which is unique because, at this price, there are no other phones that offer a wide angle camera. The phone also packs a big 5000mAh battery, just like the Zenfone Max Pro M2, so if you are someone who's not into very heavy gaming, you can definitely grab the Samsung Galaxy M20 from Amazon.
RealMe 2 Pro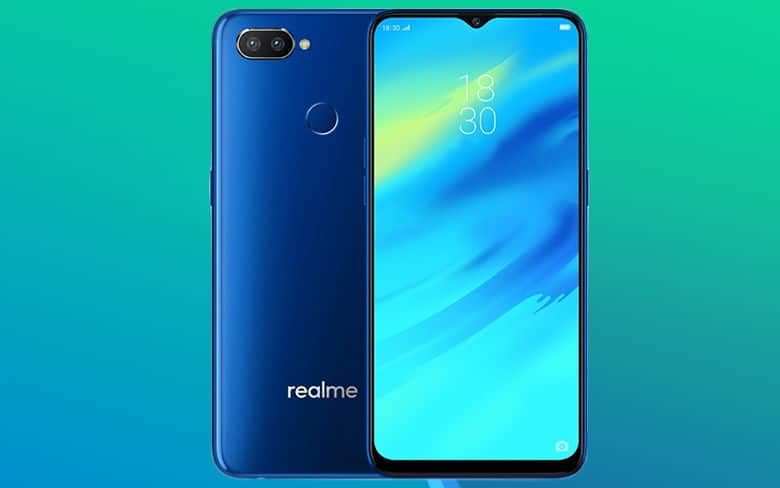 RealMe may be a new brand in the market, but within a short span, the brand has established itself as a fierce competitor and is literally trolling Xiaomi. The RealMe 2 Pro is a powerful device indeed and is a good pick if you have no issues with its Color OS skin. RealMe 2 Pro is available for Rs. 12,990 on Flipkart.
So, these are the alternative smartphones you can purchase instead of Redmi Note 7, and to make it even clear, the one smartphone we suggest you go blindly is 'The Zenfone Max Pro M2, and it's due to –
Bigger battery capacity and the best battery life
Optimum performance
NO ADS OR BLOATWARE
Don't agree with us? Let us know which other smartphones you think is the best alternative for Redmi Note 7.