Wristbands can't compete with smartwatches, but they are still competitive and have their own market. Moreover, when it comes to Teclast, you can be sure anything it announces become popular immediately. Today we have decided to introduce you two smart wristbands dubbed as the Teclast H10 and the Teclast H30. Let's have a look at Teclast smart wristbands H10 and H30 features, price, and in-depth details.
The major difference between the two smart wristbands – Teclast H10 and H30 is, H30 comes with the heart rate sensor, while the H10 lacks the heart rate sensor. However, both the wristbands are equipped with many productive features. The most common features are present in both the Teclast smart wristbands are Detachable dial, information pushing, remote camera, raise your hand functionality, bi-directional anti lost function, sedentary reminder, sleep monitor and good battery life.
Teclast H10 Design:
The Teclast H10 is made of a food-grade skin-friendly silicone band. Simply this means your hands will remain clean even if you sweat during training. There is also a 0.86-inch OLED touchscreen at a resolution of 96 x 32 pixels to interact with the bracelet. The handset is powered by DA14580 chip. Thanks to a classic design it can be acquired by both men and ladies. The Teclast H10 comes in black which can be a wearable tech for any hand.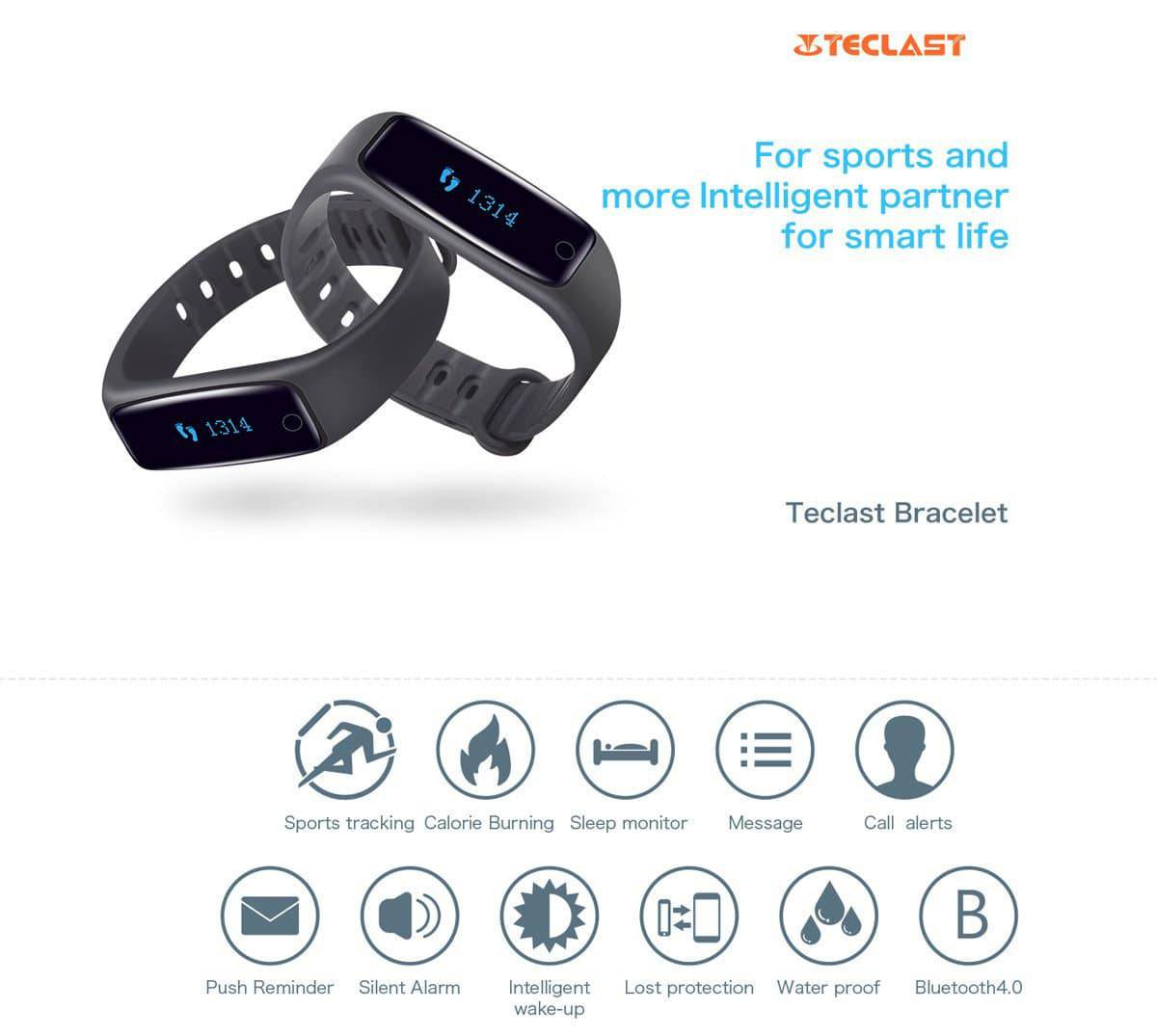 Teclast H10 Features: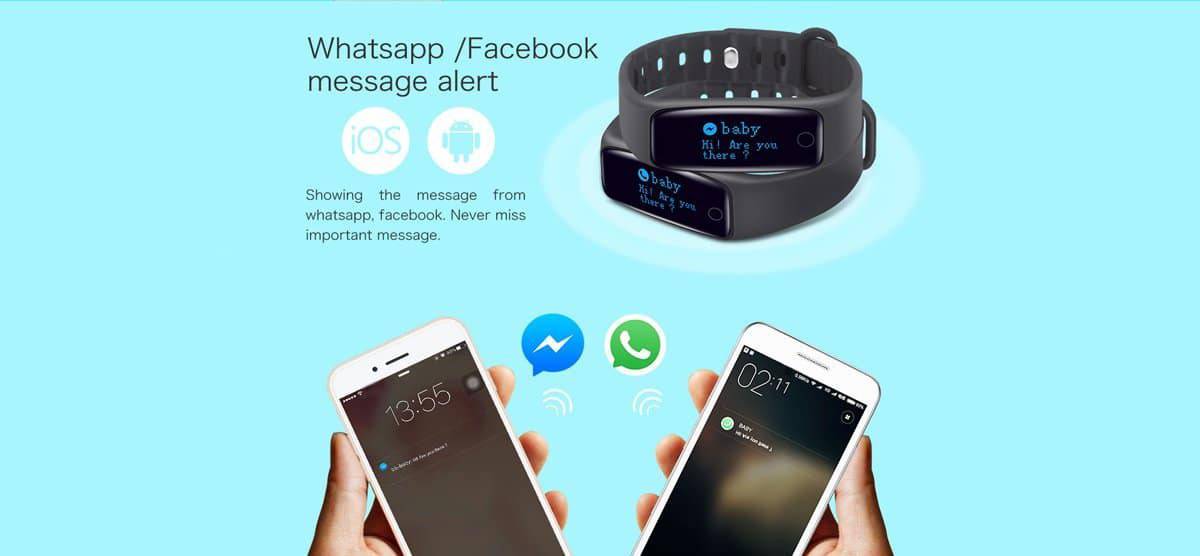 As expected, the Teclast H10 is compatible with Android and iOS. Most likely you use a smartphone running on one of these operating systems, therefore you won't miss any Facebook/WhatsApp message – the bracelet shows it on its screen. As you wear it on your wrist, it is designed in the way to wake you up via vibration not disturbing others. The Teclast H10 will also vibrate for set events and sedentary. As the band works with Android and iOS devices, you can even use it for remote camera purposes.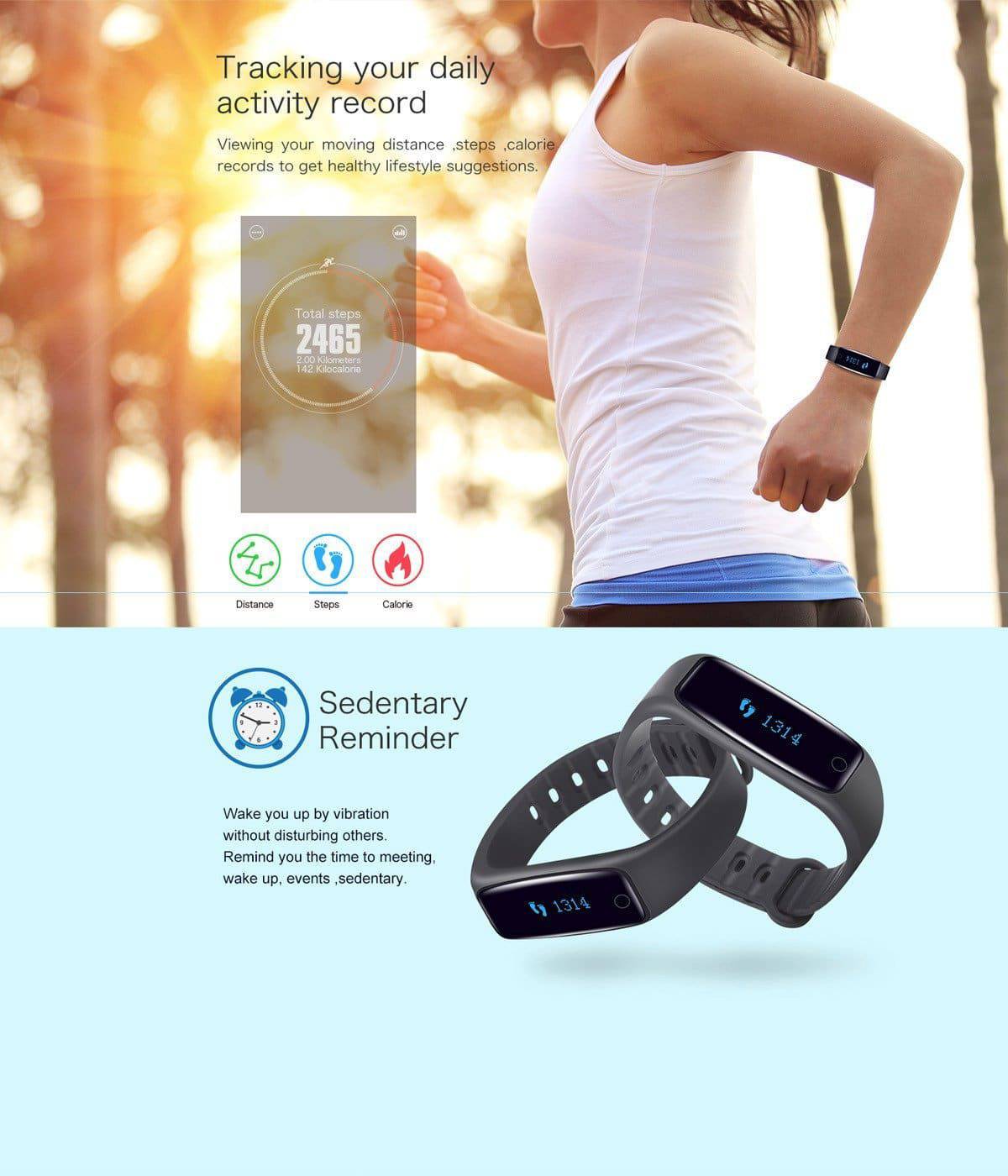 When saying a smart wristband we mean it can track your actions and provide helpful data on a daily basis. The Teclast H10 does – it is capable of knowing your sleep time. Plus, it can track your training and provide data on moving distance, steps, and calories.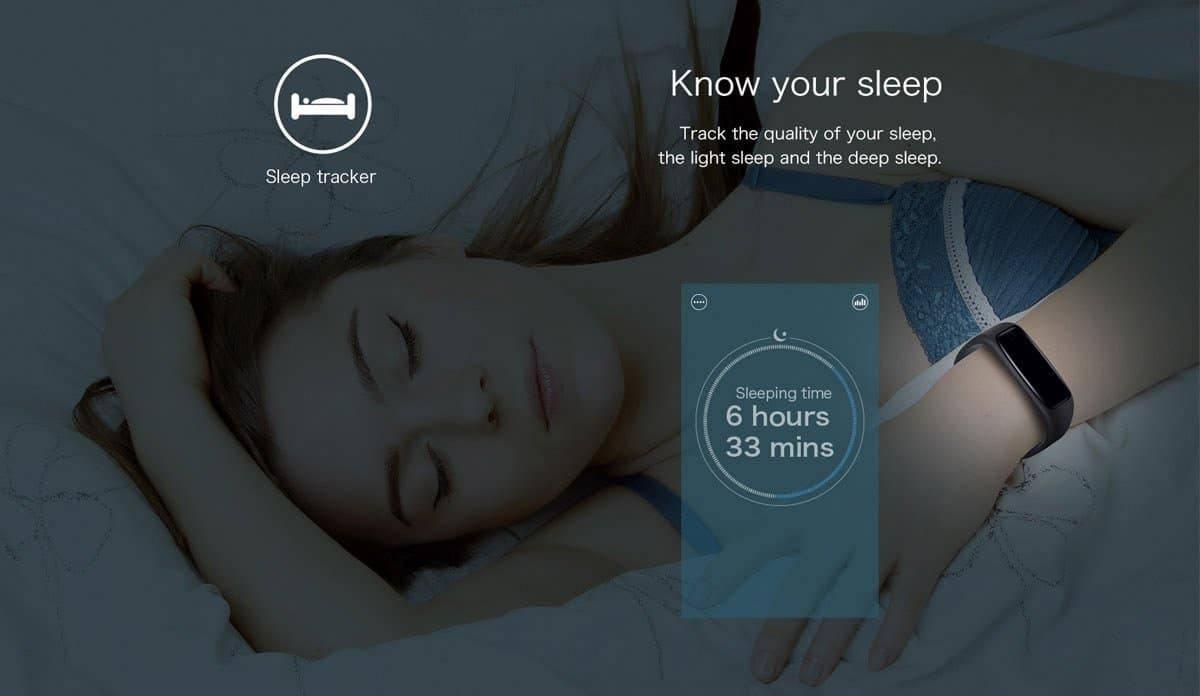 To serve you long the Teclast H10 comes as a waterproof wristband, and what's more important is it sports a 55mAh battery that can be charged via micro USB port and provide up to 30 days of standby time.
Teclast H10 Price:
Though the Teclast H10 comes with a list of useful features, it is priced quite low – only $12.55. So I guess most of you will grab it right now. But I recommend you not to hurry, as we have another wristband to introduce. Have a look on both the smart wristbands and make your fair choice.
Teclast H30 Smart wristband Design:
This is the enhanced model of the Teclast H10, but do not try to find many differences. This especially refers to design – both wristbands come with the same design elements and can't be differentiated at first sight. They even have the same dimensions, 4.4 x 1.6 x 1.2 cm with a band size of 22.6 x 1.4 cm. The Teclast H30 weighs only 17 grams like its predecessor.
Teclast H30 Features:
Everything is the same in terms of hardware, as you can find the same 0.86-inch OLED screen, the DA14580 chip, and the 55mAh battery. The one difference that H30 has is the heart rating monitor. Teclast smart wristbands have all the common features like Detachable dial, information pushing, remote camera, raise your hand functionality, bi-directional anti lost function, sedentary reminder, sleep monitor and good battery life.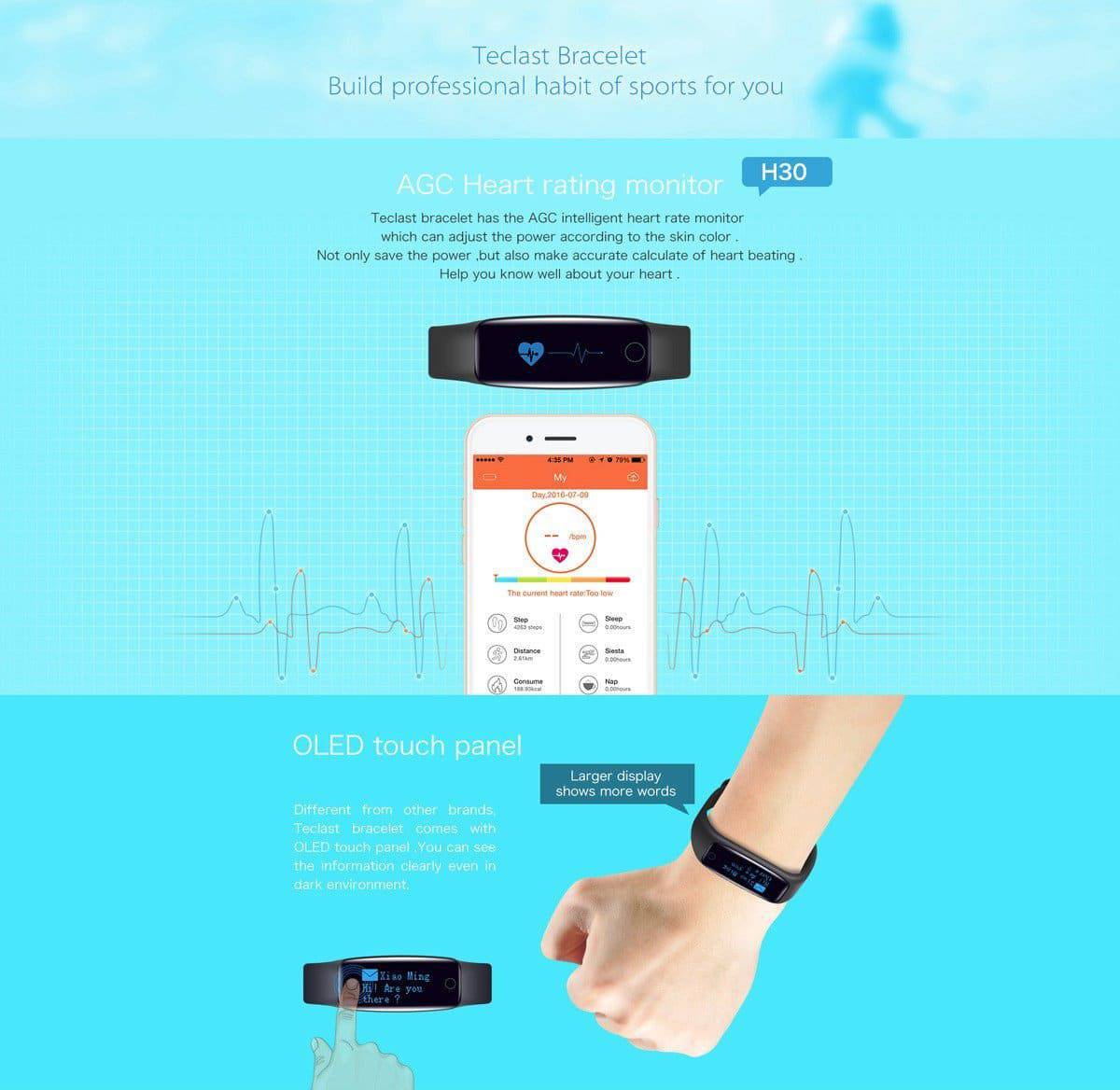 when it comes to other features in both the Teclast smart wristbands, both the wristbands comes with waterproof. Also, it comes with the standard battery life that can last for 30 days.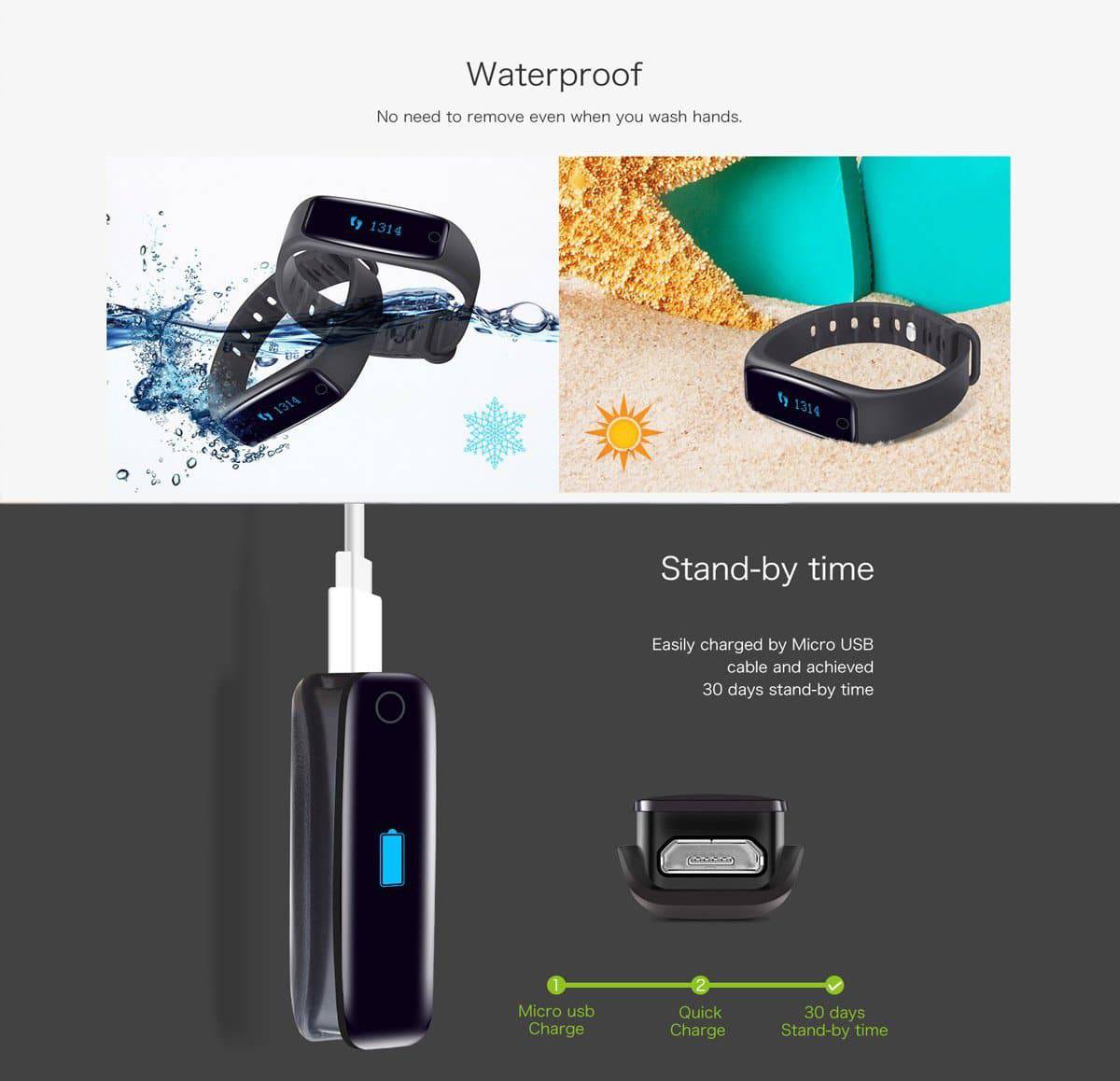 Teclast H30 Price
As there are little differences between the Telcast H10 and H30, the latter is priced a bit higher, $17.96. If you are interested in having one telcast smart wristbands for yourself, you can find one here. Buy Teclast H10 here and Teclast H30 here.
The Final Words
We have got a chance to get our hands on two great smart Teclast smart wristbands coming our way from Telcast. And I guess you like both of them. Though there are not many differences between these two devices, the H30 is thought to be the advanced version of the H10. So if you don't spare a few dollars, it's better to acquire the latter version.