A few days back, Asus launched Zenfone 5z in India with an aggressive pricing just like Xiaomi's pricing strategy. It's also clear that Asus is one of the first OEMs to offer the flagship phone using 845 SoC for a price of under 30k. It's going to disrupt the flagship market in India, and there's no doubt in it. Even the phone's performance is as par as OnePlus 6 and Honor 10, and that's what I felt in my hands-on review.
Although it was announced in February at MWC 2018, there was a great delay in launching the Zenfone 5 series in India, and the reasons could be software upgrades, fixing bugs, improving performance, etc. Meanwhile, the company has launched Zenfone Max Pro M1 which set the flash sales on fire. Despite the serious criticism of the open sales strategy and the supply chain issue, the phone scored well in terms of sales as well as customer satisfaction. The best part about the phone is it's priced aggressively for a 636SoC. This is one of the reasons why the company hasn't launched the Zenfone 5 in India.
Instead, they announced the arrival of Zenfone Max Pro M1 6GB variant this week. Well, from the sales perspective, it's a definite move as both Max Pro M1 and Zenfone 5 runs on the same chipset, but from the customer perception, it's an entirely different concept. As you know, I did have my hands-on Zenfone 5 and I was truly amazed by its performance. I was hoping the phone would be aggressively priced like Honor P20 Lite, Vivo V9, Oppo F7, etc. but the company made it clear that it won't be launching it.
Not just me, many people were expecting the Zenfone 5's launch than 5z's, but Asus did shocked everyone by keeping the price at Rs. 29,999. It'll indeed show off very positive on the first sale, but there are few things that make a difference between both phones. Let me share my opinion, so you can understand a little better about what I'm talking about.
My opinion is that Zenfone 5 will be a big hit than the 5z and here're a few reasons:
Firstly, consumers are very eager to get their hands-on affordable notch-phone that has AI capabilities
Before the launch, I was constantly monitoring the forums and other social media groups where the discussion is more about the 5 than 5z
Zenfone 3 was a big hit compared to the flagship [Zenfone 3 Deluxe] and the same would have repeated as the former will be more affordable than later
 Not many users are ready to invest 30K+ for a smartphone [irrespective of whether it's a flagship or not] but would be ready to add up a little more than their usual budget of 15-18K
Huawei Honor is quite successful with their P20 Lite version and so is Vivo and Oppo with V9 and F7
I guess you got the point now. In the current market, there are very few smartphones available with 2018-ish features [notch, AI capabilities, and a better camera] and they're all under budget i.e., 18-25K. On the other hand, When it comes to the flagship market, OnePlus 6 is always an exception. I call it an exception as the target audience [& users] for the phone are entirely different. It's successful [again], and giving a competition to it with Zenfone 5z is actually a good move. But isn't that Asus might lose a bigger audience where it could actually disrupt. The aforementioned notch-phones like Vivo V9, Oppo F7, etc. don't have a flagship chipset, but they're successful in their terms only because of the pricing.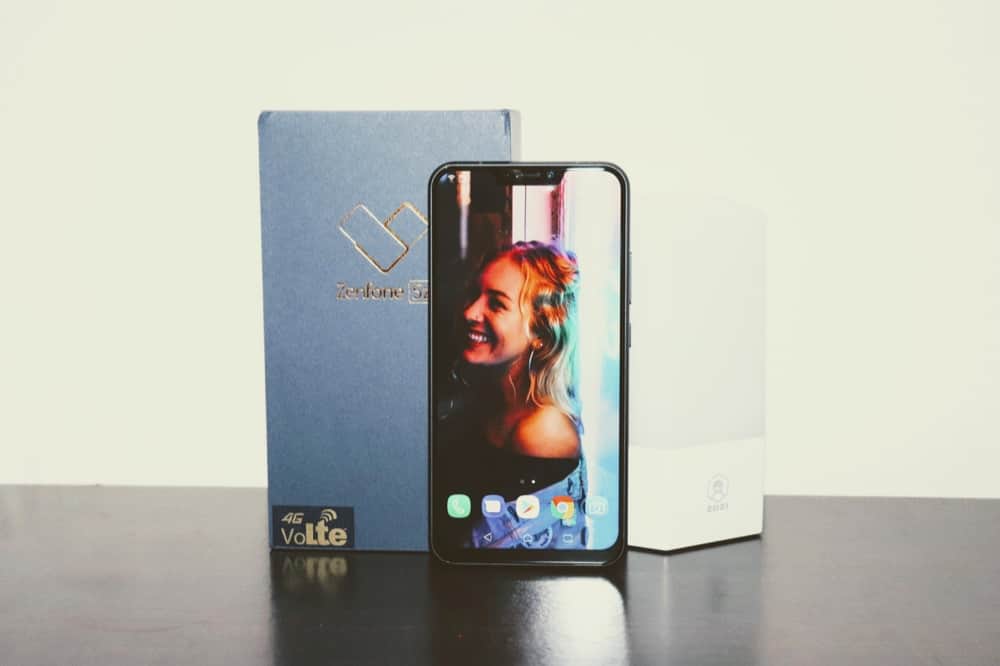 Though the pricing of Zenfone 5z is perfectly placed at 30K, I feel, the number of users' who'd be interested in buying a phone that's priced under 20K would be more compared to the above mentioned. It's already proved with Max Pro M1, and it did disrupt and gave a tough competition to Redmi Note 5 Pro. But isn't that Max Pro M1 runs on the same SoC as in Zenfone 5 and is almost priced at 15K, so what's the point of launching it?
Zenfone 5 Vs. Max Pro M1 [6GB] – 636SoC:
Well, I see Max Pro M1 6GB/64GB as an entirely different phone and that can't satisfy the users' who are interested in Zenfone 5. In my opinion, the Zenfone 5 is quite different from Max Pro M1 in every way. It neither has the 'notch' [which everyone's interested in now] nor the 'AI' capabilities which every smartphone from major brands are offering. Also, the Max Pro M1 6GB is already priced at Rs. 14,999 which is below 15K. But when you see the notch-phones, the pricing zone is around 18-25K. The user experience and performance matters, and I'm sure Zenfone 5 offers it a lot better than Max Pro M1.
It's also true that there'll be an overlap as the pricing of both phones would be some 2-5K difference, and it'd surely raise a confusion in the users. I'm hoping that's the main reason why Asus is not launching Zenfone 5 now. Well, if there wasn't a great time-delay, who knows, we'd have seen Zenfone 5 too.
So, what's your comment on this? Would you be interested in spending a little more for Zenfone 5 or be satisfied with the Max Pro M1 6GB.